Catching Attention!
Recently I stumbled upon an intriguing political and scientifically motivated action from the small German political party "
The Humanists
"
("Die Humanisten")
where they were claiming to "
spread genes and chemicals all around Germany
".
("verbreiten Gene und Chemie in ganz Deutschland")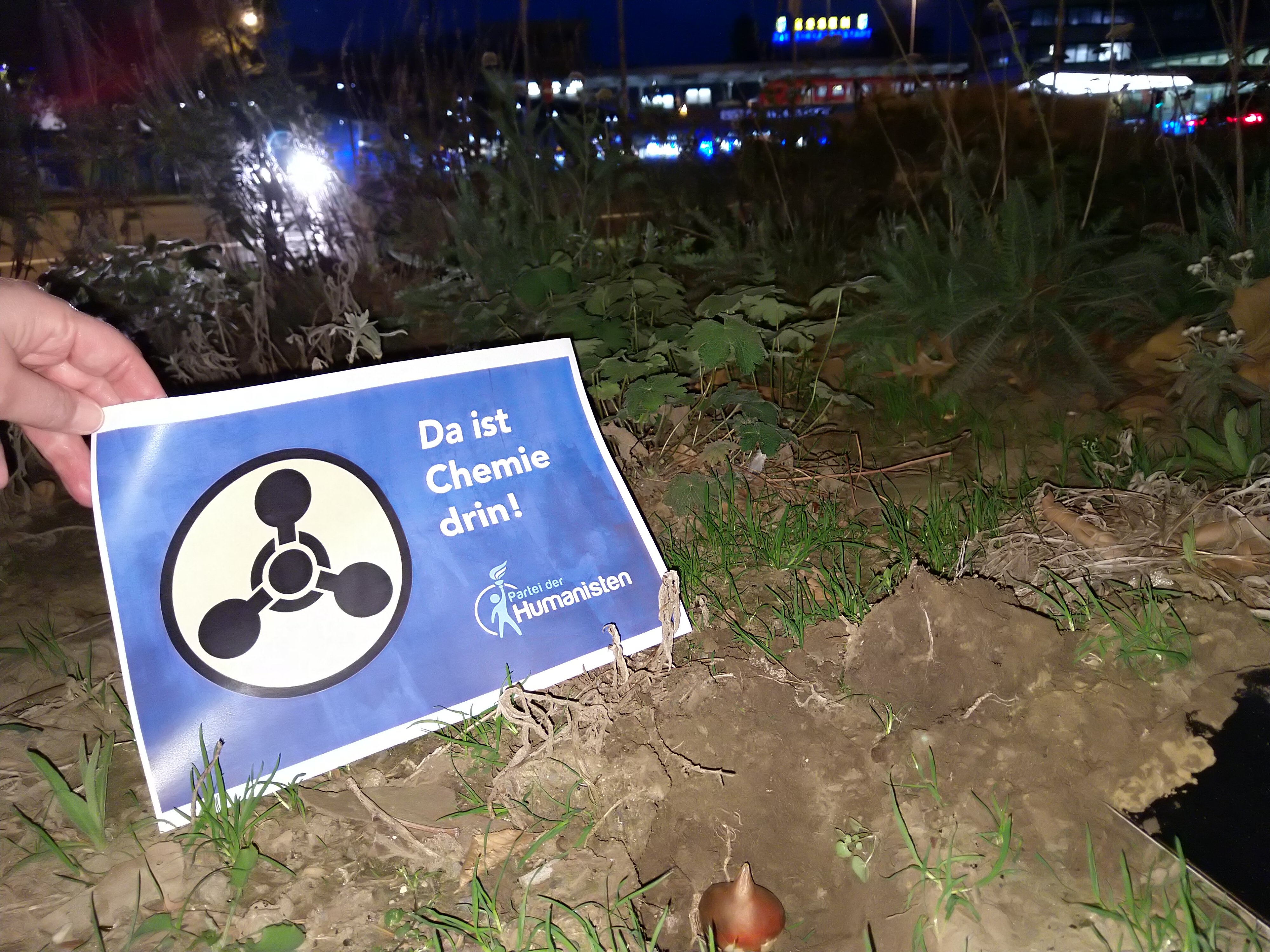 "There are chemicals in there!" sign held up alongside an onion.[1]
The liberal and pro-science party seems to have bought normal onions and buried these all across Germany alongside signs[a] saying
"Mutagenesis!",
"There are chemicals in there!",
"Hundreds of untargeted mutations!" and
"Genetically modified by radiation!".
But - What?! And Why?!
Yes, you did get that right. They literally went into a store, bought some onions and dug them in somewhere in a city or a city park to let them grow and they even accompanied that by some signs to place there as well. We do have the "What" covered. It's weird at first but wait till you hear the "Why", which is - apparently - the actual topic of my article here.
---
"Why did they do this? Tell me!",
I heard you ask!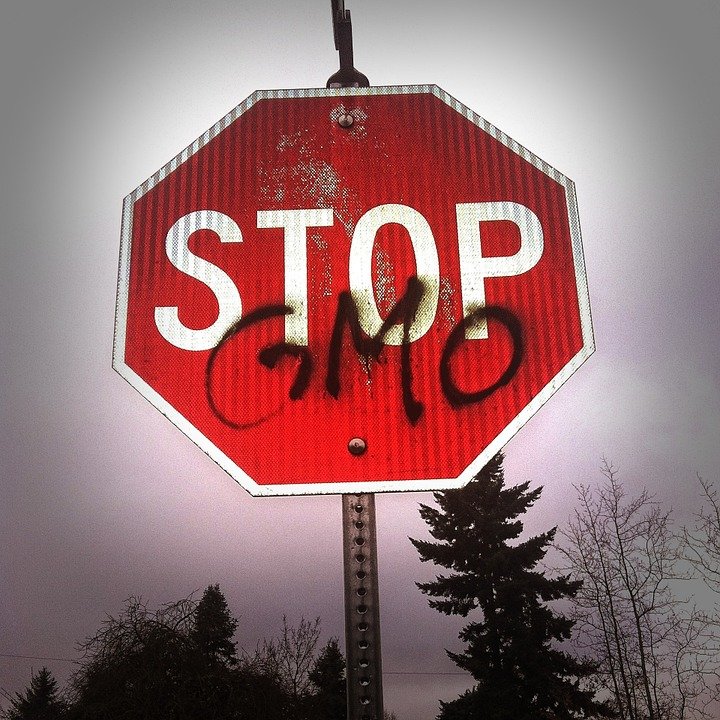 "Stop GMOs"?, Pixabay.com, CC0-License.
Simple. To paraphrase their press statement, they did this to "criticize the blanket and irrational defensive attitude against genetic modification" and they want the public to engage with the science behind GMOs as those regular onions bought in regular stores are actually treated with high doses of radiations to make storing and preserving those onions much easier,[2][3][4] which - in turn- genetically modifies said onions to an uncontrollable degree as genes may or may not change or break due to said procedure.
And, to be honest, we can all relate to that "GMO Scare". Whether we're for or against GMOs.
Just think about the usual, normally-informed public.
Most think "Natural is good, artificial and industrial is bad." and would prefer to buy their milk with "No genetic modifications"-labels on it, right?
We've all heard GMOs being equated with Monsanto and Monsanto with being evil, which results in GMOs automatically being evil as well. Though, what actually qualifies as "Genetic Modification", like its name implies?
We have to ask exactly that question.
---
What is a Genetically Modified Organism?
The term is pretty clear in on itself.
An organism whose genetic code or DNA has been modified.
And there we have the crux of it. Modified how?
Differences between "Accepted" and "Feared" Genetic Modification:
Genetic Modification by Natural Selection!
What people forget (and what "The Humanists" wanted to show) is that - indeed - everything we breathe, eat and drink are chemicals and there is nothing deadly, evil or vicious about it. And we, as human, living beings also carry our DNA which is constantly changing, multiplying, dying, breaking and repairing and - by the strict definition - anything evolving is genetically modified by nature. What's fit to its environment survives and reproduces. But nobody ever said we have to stop evolution because genetic modifications happen. So, there's another possible definition for genetically modified organisms, right? Well, of course!
Genetic Modification by Artificial Selection!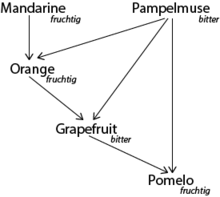 History of the Pomelo, Web42, CC-BY-SA
We did manage to transform the species of wolf into pugs, shepherds, dachshunds and Labradors. In principle, no one objects certain - or all - dog breeds because the genetic manipulation of these beings happened hundred of years ago. Neither does anyone complain about modifying and crossing the genes them in a process to create fruits like Pomelo, grapefruit or even an orange.[5][6] Advertising these fruits with "Non-GMO"-labels would be quite ridiculous then - by that definition - wouldn't it?
As well as claiming that this milk has been produced "without genetic modification" can also be quite misleading and almost sounds like false advertising when we think about those farmers that only breed those cows which give more milk than the other cows on the farm.[7]
So, this - again - can not be the correct definition which people use and get upset about. Right?
---
Genetic Modification by Modern Technology!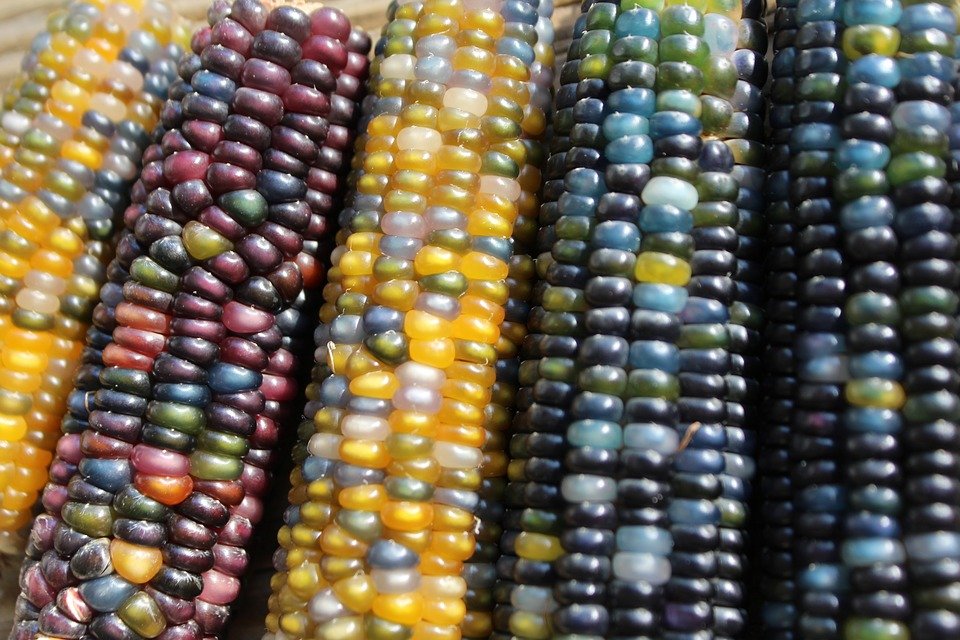 Imagine GMOs? Those are made from glass., Pixabay.com, CC0-License.
Breeding can only increase or decrease the already existing traits in a species. Breeding would never be able to breed bacteria that could produce insulin. Genetic Modification, however, can.
We are not reliant on a dog's pancreas anymore to enable people with Diabetes to live a healthy life anymore. Now, instead, we are only reliant on E. Coli bacteria, which is - if you ask me - a huge improvement.[8]
Thanks to modern technology it is possible to extract certain traits and genes from one organism (the dog's pancreas' ability to produce insulin) into another organism (the E. Coli bacteria) to - not only - protect dogs from unnecessary suffering but also produce insulin very cost efficiently by simply feeding bacteria instead of dogs.[9]
In principle, I wouldn't consider this too bad.
---
But what do we have to fear from GMOs?
The science is quite clear on that matter. It's mostly safe.
There is not much to fear. Of course, one gene can have a strong effect on the actual plant, its yield, resistance or growth rate but there is little to no evidence actually warning about a general use of GMOs and, when used appropriately with the rigorous testing already put in place - the consumer has nothing deadly or dangerous gene-experiments to fear.
Why GMOs are not as Evil as you think.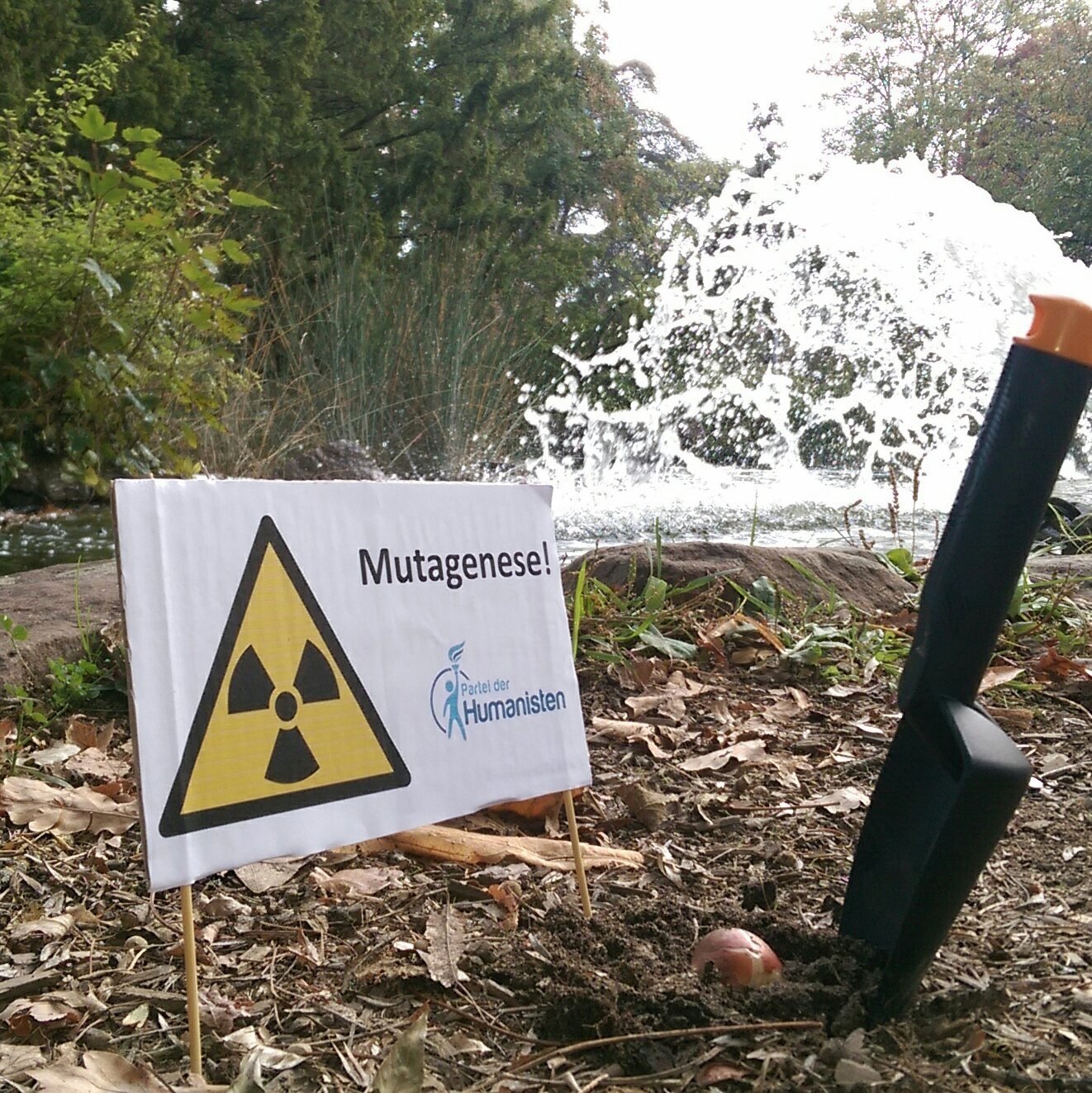 "Mutagenesis!" sign next to an onion with the party's logo.[1]
The world population keeps on increasing and the growing population needs food. Thanks to genetic engineering it is possible to increase the yield of farming plants whilst not increasing the need for land or water or fertilizers. It is also possible to make them more resistant to environmental influences like droughts or floods.[11][12][14] Rice, for example, was made to sustain flooded fields for more than two weeks and still yield productive results.[14]
Additionally not only the use of fertilizers could be reduced by genetic engineering but also the use of pesticides can be lowered drastically. One might curse about Monsanto's "Round-Up" but this pesticide is rather harmless to humans compared to other alternatives on the market and it's usage is rather limited in comparison.[11][12] Furthermore there has not been any proof that current GMOs on the market are causing more cancer than their "Non-GMO" counterparts, especially as all GMOs have to be stringently tested before being released into public.[12][13][15]
Therefore, productivity has increased drastically. Either by artificial selection of beneficial traits or by manually engineering crops to exhibit new traits altogether. Both meddle with genes, both haven't seemed to cause major health or environmental issues that would outright deem them worthy of such a scare currently going on.
Golden Rice is a classic, safe and effective way of treating Vitamin-A-Deficiencies in the Indian and Chinese regions. Regular rice has been genetically engineered to contain higher dosis of Vitamin A to counteract the found, current and ravaging deficiency in these regions. And we don't have to stop there. We could even engineer rice to contain all the nutrients we would need, if necessary.[21]
Why shouldn't we prevent malnutrition and allow every human a worthy and carefree life regarding their basic needs? Apparently GMOs seem to be a safe and effective alternative to preventing malnutrition, low harvest yields and starvations.[14]
We shouldn't because it's "unnatural" and humans shouldn't play god?
But, why? Why should we suffer? And what even is "natural"?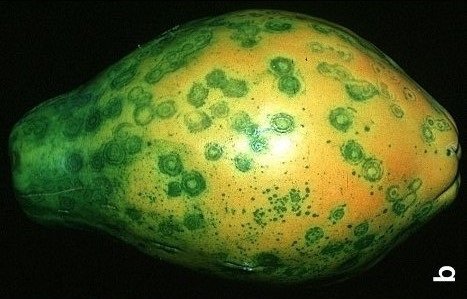 Papaya infected with Ringspot-Virus, APS, Public Domain, Modified
Neither "Organic" nor "Natural" would imply something to be innately good as even organic products are allowed to be bought from Monsanto, modified with ionizing radiation and bred as one pleases.
Only the "genetic engineering" part, like protecting Papayas from the Ringspot Virus is prohibited. An immunity that has been introduced solely by genetically modifying papayas. Impossible to do with breeding.
Furthermore, the use of pesticides, however, is only restricted and not prohibited. And the phrase "(All) Natural" has no meaning by any requirements or laws or regulations.[16][20]
Not all "natural" is good, but it sure does sound like it is.
---
Overall,
to sum it up, the whole political action was "meant to encourage people to think more about science, the scientific method" and the scare about GMOs is mostly unjustified. Each GMO is tested vigorously, like any vaccine is, before being released to the public which should rather solidify the point why we haven't got much to fear of current development and current products on the market. Current information, that GMOs would be damaging to one's personal health, are missing.
At least from what I could gather.
Though, whether the political action from the small German party actually results in the intended purpose and whether this has a positive or negative influence on the GMO topic and the interest of the populace in scientific topics will remain open for debate. At least I have been inspired to write a post about this topic, so there's that.
My findings conclude that all fear-mongering regarding current GMOs is fueled by an unscientific majority, which may or may not have good intentions, albeit causing more trouble than preventing.
Feel free to offer different studies and findings to change my mind.
---
Footnotes:
[a] - The signs were removed after the pictures were made and the radioactively-modified onions cause absolutely no harm.
[b] - Images used under [1] are considered to be fair-use on this basis on current events as no information on licenses are provided.
Sources:
---
Best Regards,
Serylt