Venus Observations from October 24, 2018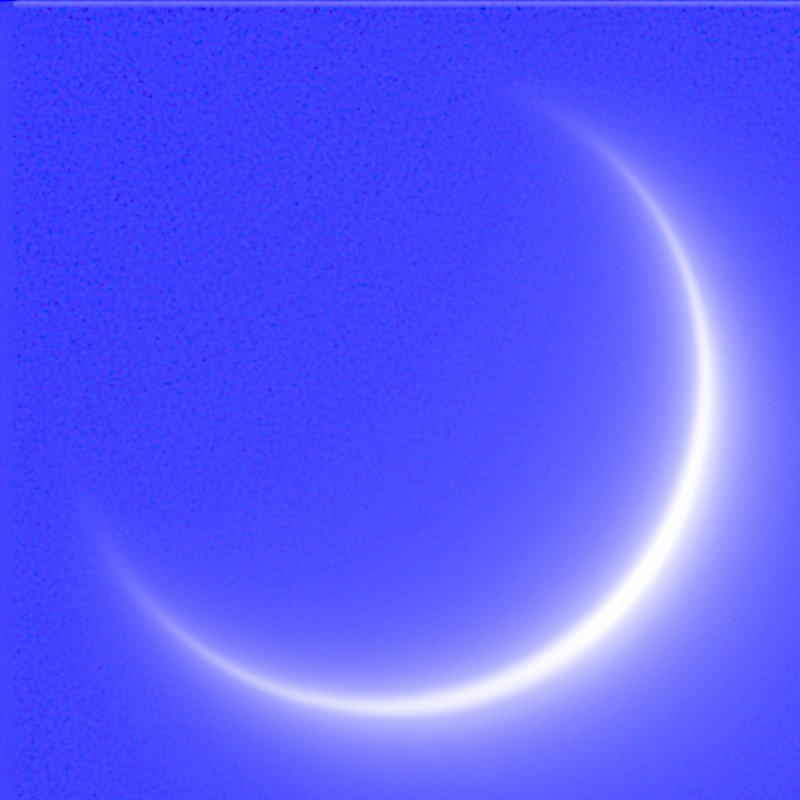 Venus on October 24, 4500 stacked into one image made with Celestron C8 and QHY183m Monochrome camera. The blue color was added later to give a more "natural look", although contrast and gamma have been boosted greatly to better show the extent of the crescent of Venus
As I mentioned in my last article Venus is currently on it's way to inferior conjunction on October 26. However, today I got what is problably the last photo of Venus until returns to the morning sky in a few weeks. The problem is not so much finding it, but the proximity to the sun in the sky. This makes these observations risky, particular if youre viewing by eye (at least with a camera you can replace it!).
Rather than use the 14-inch scope I instead went for my smaller 8-inch scope positioned so roof of the house was blocking the sun. The camera was one of my monochrome cameras (QHY183m) which I felt might detect more detail, particularly as it is quite sensitive in the near InfraRed spectrum. You can see the result above which shows the planet's crescent phase covering an arc of about 240 degrees.
It looked amazing in the scope and in binoculars. The crescent was very obvious in binoculars, as was the large amount of airborne debrii (feathers, spider webs, etc) kicked up by strong winds. An unwelcome part of today was getting some sunburn, who says you can't get a tan doing astronomy!
The following image is the same image as the title image, but processed differently to display the planet close to how it actually looked in the telescope.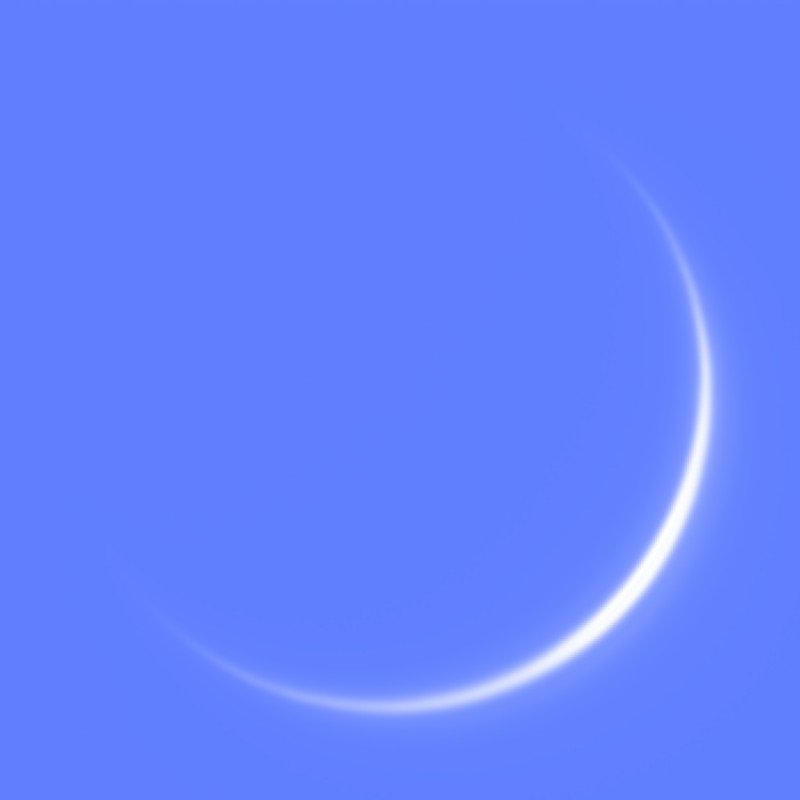 May your skies be clear, until next time :)