One of the tricky things about human diversity is that it comes in all shapes and sizes. It even comes in forms which we do not understand or do not like. Not liking something is not the valid reason for not trusting something and not knowing something is not either. When math starts holding hands with philosophy then we can say that anything is possible but the matter of how probable it is makes us go back to critical thinking and dismissing things with low odds. It is unfortunate but true, human psychology dictates that it all comes down to trust and how is trust generated? I want to say that it is evidence-based but nope, it is something different.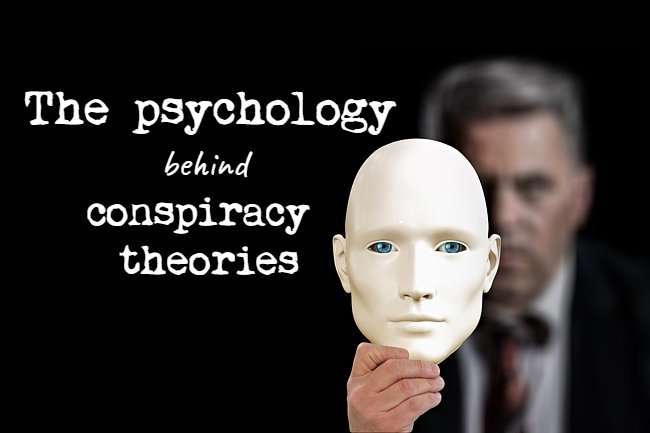 CC0 image, Pixabay, author: geralt
It is very important to distinguish the difference between what is a conspiracy theory and what is not because the term has been thrown around a lot lately and used to either discredit the person talking or to bring more clicks to a news article. I will also explain where and how conspiracy theory is born and what psychology has to do with it. It will be quite interesting to read some of your comments below and I am curious about what your stand on this is.


I have almost zero knowledge about cars. I have opinions about them and if I try really hard, I might write a sentence or two that would make sense but that is about it. Same goes for heart surgery, ballet, history of cats and a huge number of other topics. I think that is important, to know what I do not know. When our car broke down a couple of years ago, I had no problem with trusting the car mechanic to fix it. I value all the education and experience he has so it was an easy decision to make. My father had a big heart surgery last year and I didn't think for a second that I was going to be the one who will operate on him. I trusted the surgeon who performed the operation and it all went fine.
Why am I telling you this?
Everybody has the right to their opinion. We even have the right to speak or write those opinions down and put more value on some than on others. The question is which opinions hold more value than others and what criteria are we using to determine it. You might argue that evidence behind something holds the biggest merit and I would agree but who is in charge of the evidence? Which evidence is actually evidence and not just another opinion? Most of us agree that this is the moment where science comes in and saves the day. Objective, fact-based, measured, calculated, and double-checked information holds the biggest value and is considered to be the truth. The problem arises when we question either the scientists or the data they have. Why would we question it? There are many reasons why.
What is the likelihood that one
will believe in conspiracy theories?
There were two very interesting social psychology studies that tried to answer that question. One of the interesting findings was that inflated confidence in one's understanding of politics is associated with the tendency to believe in political conspiracies. The more people are convinced they know something, the more are they likely to believe in conspiracy. When people who overestimate their knowledge about a certain subject are presented with limitations of their understanding, it leads them to be more informed and have evidence-based opinions and beliefs. The second scenario is when people see society's defining values are under siege and threatened. That is when conspiracy comes to play. We tend to look for "the bad guy" and simple explanations. Overly simplistic explanations for complex events are often inaccurate but people still believe them because it resonates with their intuitions and the need to assign blame. Psychology and neurobiology are behind everything and I so wish and hope that people will soon realize that knowing yourself is the biggest knowledge one can have. You can read those two studies here:
The illusion of explanatory depth and endorsement of conspiracy beliefs by Joseph A. Vitriol, Jessecae K. Marsh

The role of system identity threat in conspiracy theory endorsement by Christopher M. Federico Allison L. Williams Joseph A. Vitriol


If you think that asking questions and not having a 100% belief in everything you hear/read is a definition of a conspiracy, you are wrong. It is actually one of the definitions of science. You would think that science is about giving answers but it is about questioning the answers, reevaluating itself, and asking more questions. Questions are always more important than answers. Without questions, there would be no answers.
What science is and what science is not
is what conspiracy is not and what conspiracy is
The beauty of science is that it is constantly questioning itself and evolving, looking for more answers and reevaluating what it currently knows. There are no stop signs, only go go go. What we once considered to be the truth was disproven and what we once calculated was calculated again. Science grows with the measuring instruments so you will never hear a scientist say how something is definitive. Everything we know is true to the extend of our measuring instruments and proven to be the most probable due to our current knowledge and understanding. Change, growth, and progress are the only constants. A scientific mind has question, doubts, and curiosity while a conspiracy mind has all the answers. One answer actually, the one about secret world order who is hiding the real truth. Everything we see is fake and manipulated, nothing is true.
A review of current literature on the psychological factors that appear to drive conspiracy belief and the research being done has shown how conspiracy belief comes from epistemic, existential, and social motives. It is a self-defeating form of motivated social cognition. You can read the full review here:
The Psychology of Conspiracy Theories by Karen M. Douglas, Robbie M. Sutton, Aleksandra Cichocka
The important thing to have in mind is that questioning the science or not believing its finding is not what conspiracy theory is. Psychology sees no problem in having doubts or critical thinking, on the contrary, those things are encouraged. When a person starts talking about certain people controlling things, lizard people in power or some scary people meeting in secret to control the world than the fun stuff happens. Paranoia is what sets conspiracy apart from normal questioning and doubting. There is always something bad and negative going on, someone somewhere is trying to hide the truth in order to do wrong by people. You will never see a positive conspiracy theory or a happy one. Psychology is pretty clear on why that is.
If you think that everything should be questioned and we should try to learn more, find more, and discover more then you are using your ability of critical thinking and are not a conspiracy theorists. If you are, on the other hand, convinced how you have the ultimate and final answer how some evil party is in secret power and controlling the world and not willing to question that, then you are a conspiracy theorists. It is actually pretty simple, do you believe there is some evil conspiracy going on?


A team of French and Swiss scientists have set out to investigate and find out are some people predisposed to believe in conspiracies and they found that conspiracy theorists are more likely to think "everything happens for a reason" and things are "meant to be". Sounds familiar? Creationism and believing in conspiracy theories may seem different when you first look at them but they are both associated with powerful cognitive bias named teleological thinking. They share a perception of final causes and overriding purpose in naturally occurring events.
Three correlational studies...
Everything starts and ends with psychology and neurobiology. Everything is about what we know and how we perceive ourselves and the world around us. The proneness to explain socio-historical events in terms of secret and malevolent conspiracies now has robust evidence of a teleological link. In 3 correlated studies with 150, 1250, and 700 people from Switzerland and France, results showed how teleological thinking is associated with the conspiracist beliefs. They both have a final cause to explain complex worldly events that comes from a hidden involvement. Here is the link to the paper:
Creationism and conspiracism share a common teleological bias by Pascal Wagner-Egger, Sylvain Delouvée, Nicolas Gauvrit, Sebastian Dieguez
Just as conspiracy theories are an attempt to explain the inner workings of the world around us, the psychology is working on deciphering why people believe them. Stephan Lewandowsky, Chair in Cognitive Psychology at the University of Bristol believes how a conspiracy is like chicken soup for the soul because it is much easier for people to handle conspiracy than it is to think this is just a chaotic world. It is, in a way, a comforting experience.
Believing in a conspiracy theory provides a sense of belonging to an enlightened and superior in-group that sees through the lies of the conspirators and is not fooled like the rest of us. It gives them a sense of power and superiority. They are awaken to the truth while the rest of us are asleep. Another thing we have to have in mind is being proportionality bias as a psychological factor. People have a natural tendency to assume that big events must have big causes so everytime there is some big news or an event, something big must be behind it.
What is the biggest problem?
For the true believer, conspiracy theories are non-falsifiable. Evidence that supports the conspiracy, no matter how weak, is accepted and evidence that contradicts the conspiracy is rejected as being either misinformation or disinformation planted by the conspirators. It is either their way or no way. Any argument or evidence against it is considered fake or planted so having a rational and logical argument is a challenge. You can not convince someone about something if they tell you that all the data you have is fake and planted. Do you know what the biggest problem with the internet is? You will find exactly what you are looking for no matter what that is. Dismissing the science as planted, fake, or controlled and finding people who agree with you is all the evidence conspiracy needs.


British psychologist Karen Douglas and her colleagues found that reasons for believing in conspiracy theories can be grouped into three categories: a desire for understanding and certainty, a desire for control and security, and desire to maintain a positive self-image. When it comes to understanding and certainty, it is natural for humans to ask why things happen the way they do. Unfortunately, we pick the answers that comfort us and fit into our worldview. People who believe in conspiracies have a vested interest in maintaining them because they provide a sense of understanding and certainty that is comforting.
Control and security...
We all have a desire to control our lives and feel safe. When the alternative explanations feel threatening, some are more inclined to believe the one which feels more safer. If global temperatures are rising catastrophically due to human activity, a person would need to change her lifestyle but if climate change is false, she can continue living like nothing is happening. That is called motivated reasoning and it provides a sense of control and security.
The most common thing people who believe in conspiracies have in common is maintaining a positive self-image. People who feel socially marginalized or unhappy with their lives are more likely to believe in conspiracy theories than those who are satisfied, happy, and fulfilled. Talking to others who hold similar beliefs provides a sense of community and a belief that a person is the holder of privileged knowledge. She is convinced that she knows more about the subject than others do. You can find more about this in the study that I have already mentioned:
The Psychology of Conspiracy Theories by Karen M. Douglas, Robbie M. Sutton, Aleksandra Cichocka
Is there a way to reason with them?
You could devote your time and energy into educating and talking to people who believe in conspiracy theories but you will likely fail in your mission to convert them. This is because while you are arguing facts, they are defending their sense of security and positive feelings about themselves. Self-image is more important than facts because it holds a risk of completely losing our sense of security and trust in who we are. Civil conversation with people who are destroying the rules that govern conversation itself is not possible because you can not engage with people who are impervious to facts. The only thing you can do is react with love. Trust me on this. Well, if not me, there is science that backs my claims lol. Yale Law professor Stephen L. Carter in his 1998 book "Civility" explained how after asking a person a question we should first paraphrase what they have said so they know they've been heard. We should show care for their destiny and soul even if we do not agree with them because it is too easy to respond to anger with anger. They do not react to reason, they react to emotion and if they feel good around you, there is a bigger chance that they will one day listen to you.
The biggest thing we should all be aware of is that we can not change anyone but ourself. Try to learn about a person and where she comes from. What drove her to conspiracy and what is behind her motives. What is her life like? If you replace your own anger with compassion, you will react with love. With providing love you are also providing a listener for them that is not like them. They will be seen and heard and you will maybe address what has pushed them to be where they are now. Fighting fire with fire never works, being angry at those angry at you and yelling when they are yelling does not either. This world needs more love, it can never have too much love and too much happiness. Work on that and you are working on everything.
If you are interested in learning more on this subject, check out these REFERENCES:

Until next time,
KEEP YOUR SMILE ON!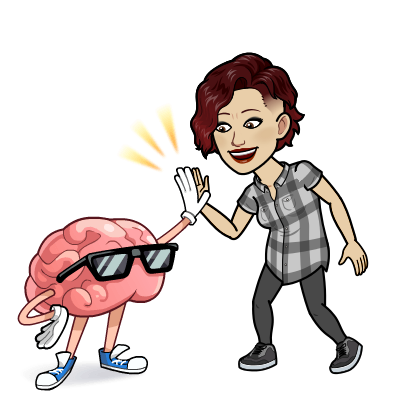 Image sources AND LICENCES in order of appearance:
- all images used in this post are free for commercial use, they are royalty free with the links to original images provided under them
- titles are made with the CC0 image from Pixabay that can be found here
- line divider that I use is from FREE CLIPART LIBRARY, and is here
- my bitmoji avatar was created on https://www.bitmoji.com/, visit the site to create yourown

PROUD MEMBER OF: