The parachute a modern invention one would think, probably when the first airplanes occurred. Well, that is true to some extent modern parachutes were used to keep the crew of airplanes safe. But why would someone use a parachute before planes were invented you ask? And there is only one answer the human curiosity is the reason but on that a little bit later.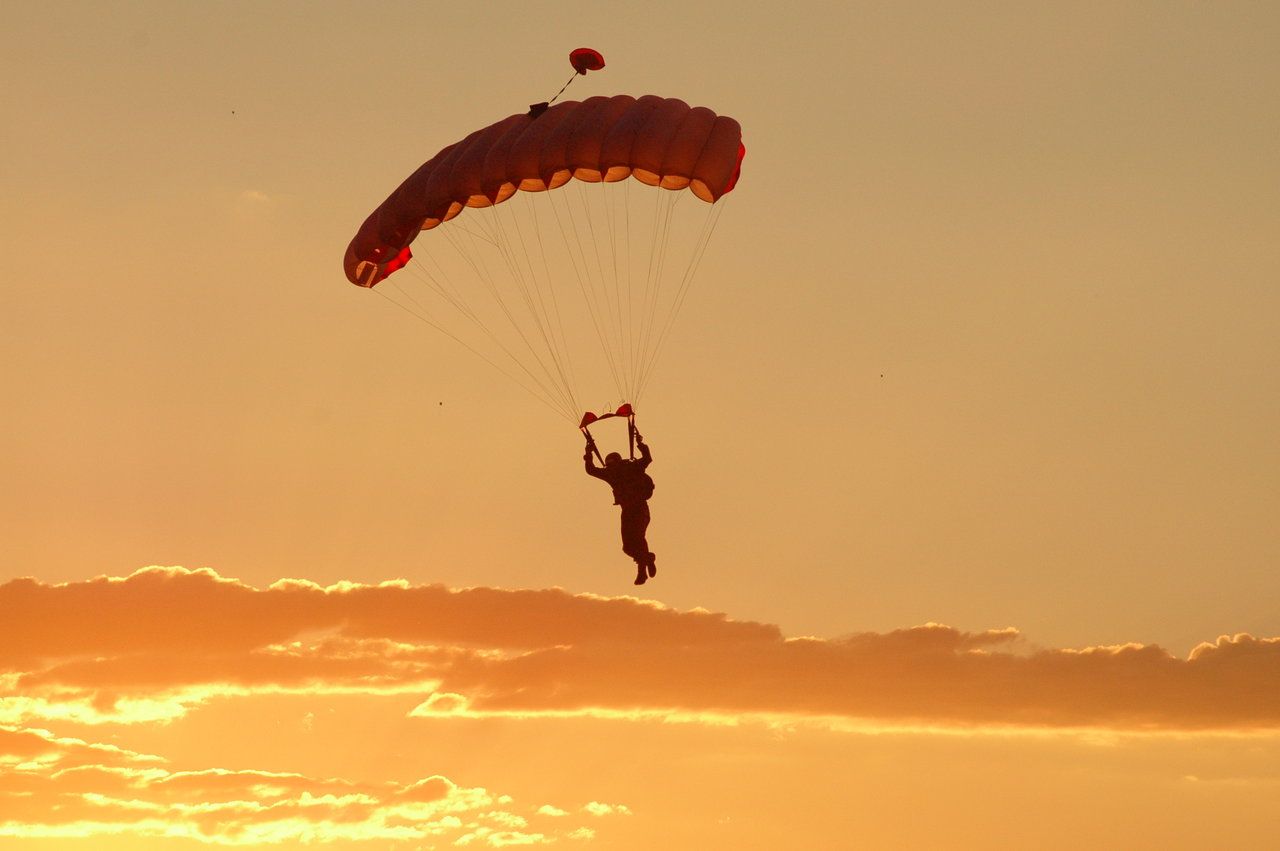 Image Source: Flicker, Uploader: Lachlan Rogers, License: CC BY-SA 2.0.
---
But first things first a little bit about the parachute, it is an invention to slow down the process of falling to the point of making it safe, in simple words. Or as Wikipedia defines it:
A parachute is a device used to slow the motion of an object through an atmosphere by creating drag (or in the case of ram-air parachutes, aerodynamic lift).
Source
They are made to catch the air and strong and light fabrics are needed for that. During WWI and WWI they were made out of silk, today mostly synthetic materials are used like nylon. Usually, parachutes are dome-shaped but there are various shapes and forms.
But how far back in history does the parachute go, one of the oldest mentions of someone using something like a parachute takes us to China. To the 4000 year old Records of the Grand Historian written by Sima Qian during the Han dynasty. He tells us the story of Shun fleeing the wrath of his father by climbing a tall building. To get to safety he jumped off the building and used two bamboo hats to he used to glide to the ground.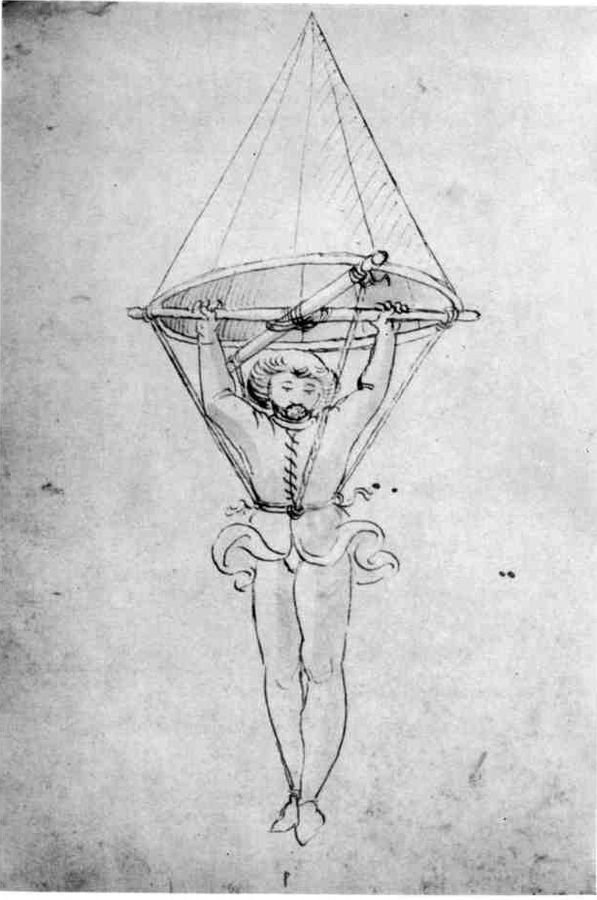 Image Source: Wikimedia Commons, Uploader: Gun Powder Ma, License: Public Domain.
---
The oldest drawing of a parachute dates back to the 15th century to be exact to 1470 Renaissance Italy. The drawing is from a book kept n the British Museum and the author is unknown. The drawing shows a man hanging from a wooden frame attached to a cone. If the device from the drawing actually worked is unknown.
Maybe one of the most important drawings of a parachute was made by the man of the Renessaince, inventor Leonardo Davinci. The drawing is in his book Codex Atlanticus from around 1485 his version is similar but slightly different. First of all, it is bigger in size and the shape of the parachute is pyramidal, attached to a square wooden frame. The version by Davinci is designed to catch more air so the device could theoretically be used as a parachute. This was tested and proven right in experiments during 2000, and 2008 by two experienced skydivers.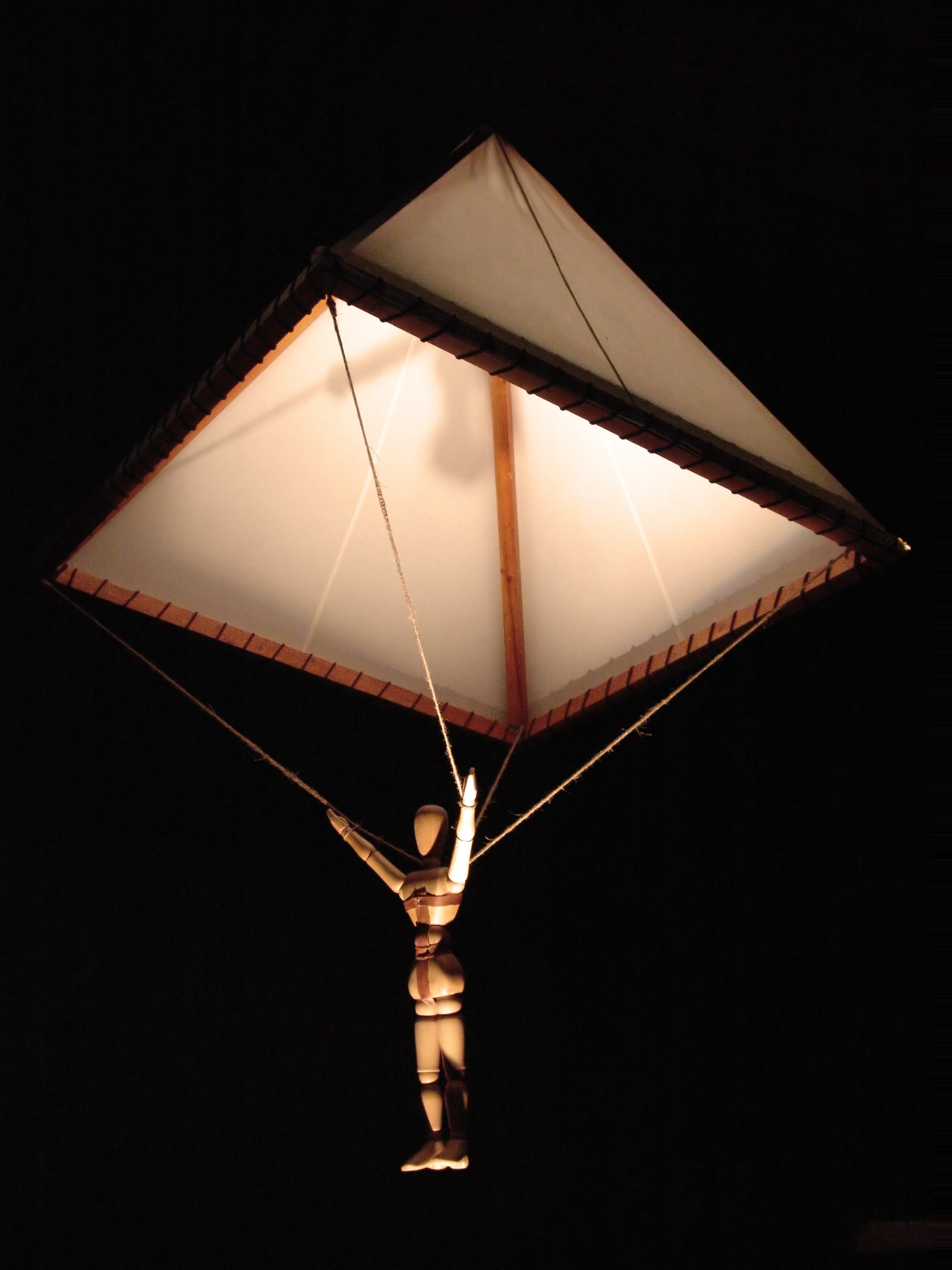 Image Source: Wikimedia Commons, Uploader: Nevit Dilmen, Liccense: CC BY-SA 3.0.
---
One of the most accurate parachute versions was made by another Renaissance man who hails from modern Croatia, he was born in Šibenik. This man is called Faust Vrančić, according to the English Wikipedia page he goes by the Italianised name of Fausto Veranzio and is a Venetian. It would be better to call him a naturalized Venitian as he spent most of his life outside of Croatia and died in Venice. He was born in Šibenik, Croatia he comes from a long line and an old Croatian noble Family. Vrančić was born in 1551, and died in 1617 he was buried in Venice. As he was from a noble family he was schooled from a young age and spent most of his childhood in Šibenik. He was a true Renaissance man, an inventor and among other things, he was a priest, bishop, linguist, politician, diplomat, and an engineer.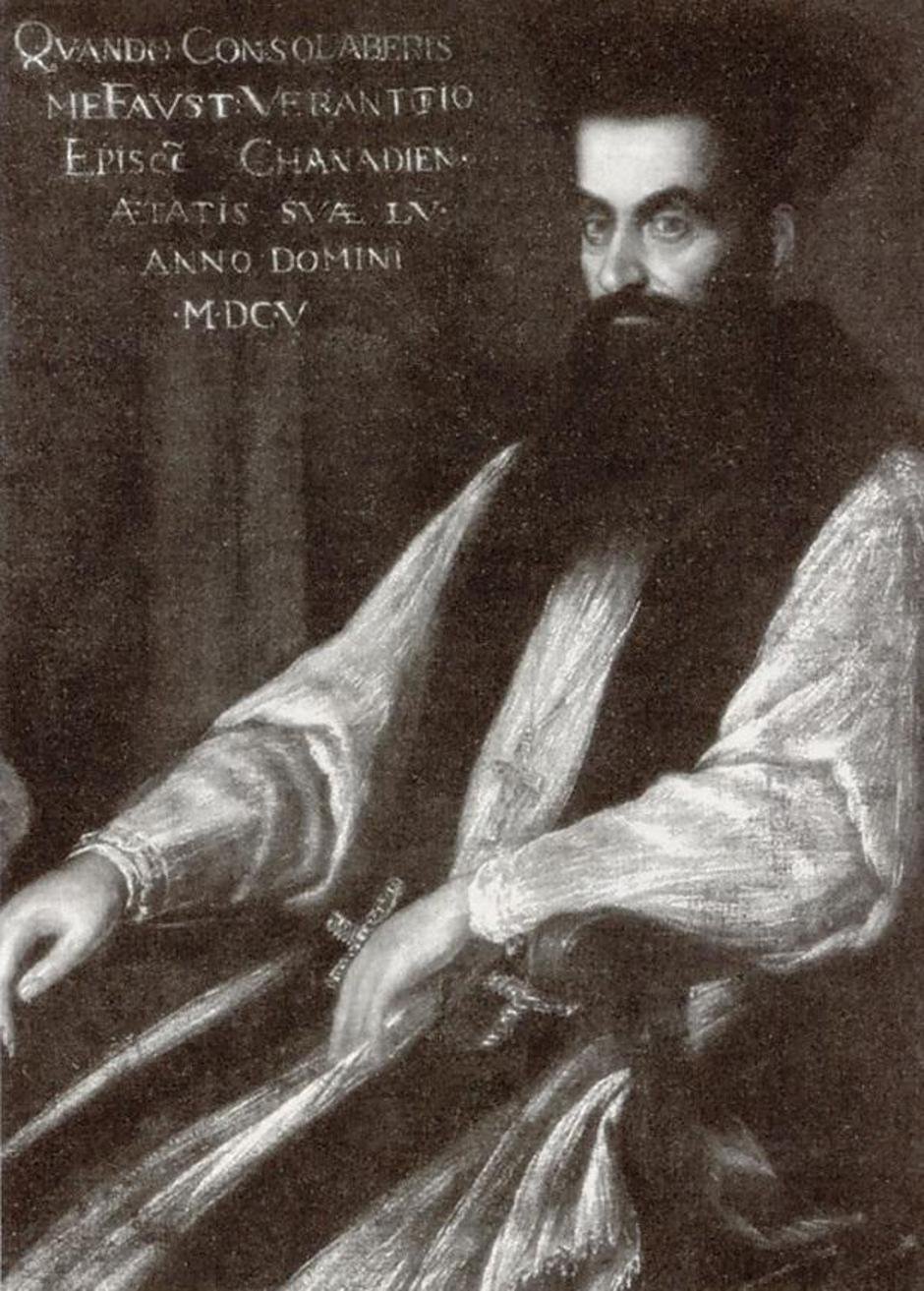 Image Source: Wikimedia Commons, License: Public Domain.
---
A detailed drawing of a man using his invention can be found in the book he called it the flying man or Homo Volans. It is believed that he tested it himself by jumping from the St. Marks bell tower but there is no written or other evidence to support the rumors. But the important fact is that he is the first in history to name such a contraption and maybe even test it successfully. Furthermore if one believes the story of a 65-year-old man jumping from a tower to prove his story one can call Faust Vrančić a true scientist willing to die for his ideas and theories.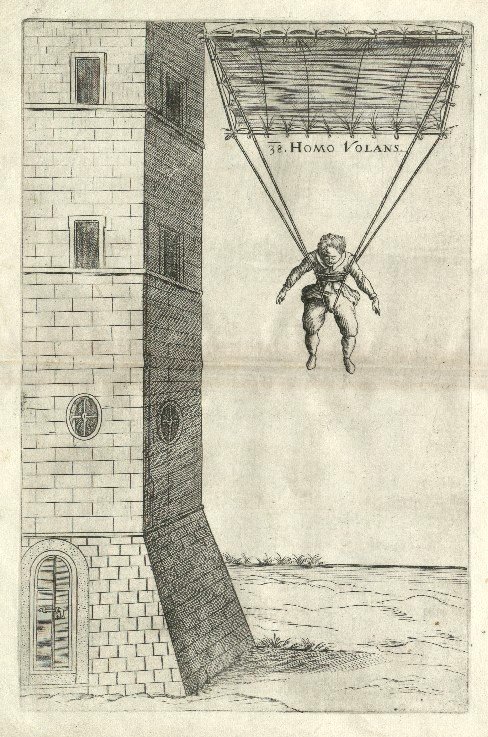 Image Source: Wikimedia Commons, Uploader: Theirrulez, License: Public Domain.
---
However did it, the parachute was invented a long time age before humankind could ever imagine that one-day airplanes would fly in the sky or things would be dropped out of them to ensure a safe fall to the ground. This is only a small glimpse on the idea of flying humans and it shows that our forefathers thought outside the box.One of them probably came up with the catchphrase The sky is the limit :)
Good luck to all of you until next time @zija2022.
Bibliography
---