This Account Should Be Next On The List
The Community At SteemThat.com has created a token Called Stish that serves 2 purposes.
Stish Allows Us To Tokenize Our Own Rewards Pool Points Which Is Pretty Cool. Often People Come And Share Their Links From Steemit and Make Some Friends and Private Chat or Join Groups plus earn some Steem That Rewards Tokens. These Tokens Are Like Points and Once Enough Are Accumulated You Can Exchange For Stish.
People That Buy Stish Are Special And Really Help Grow The Platform But More Importantly Help Grow The Whale Pool. There are tons of real bloggers and vloggers that are trying to make a living from crypto and social media rewards. Steemit helps make that possible but often high quality people just do not get much support. So we have created several accounts like this one that we are funding to support members of SteemThat.com who also use Steemit.com.
With Every Stish Purchase We Buy Steem And Turn It Into Stish Power Now People Who Buy Stish can double dip even more!
Recently https://SteemThat.com launched badges and is working on a membership style platform in addition to their community social portal. Members that buy certain levels of Stish or Membership will get special badges and be recognized for their support by the community. Of course we will always support free members too. But Stish holders who helped fund the whale pool will get more of the upvote percentages.
Currently we allow users one post per day and it requires them to use the auto share feature under tools. The rewards are not much right now but are growing every month slowly but surely. We will attempt to grow this account a little more to help with that when you buy some Stish!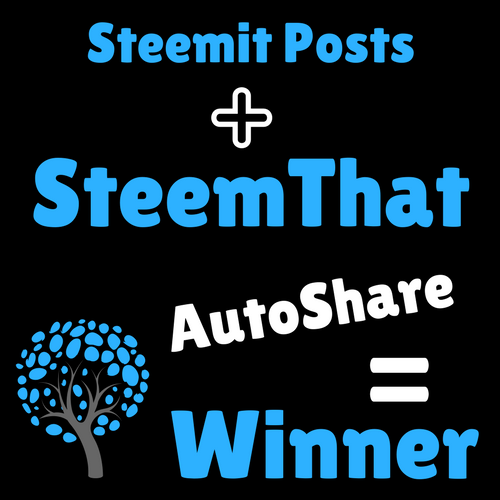 Join Today And Double Dip https://SteemThat.com