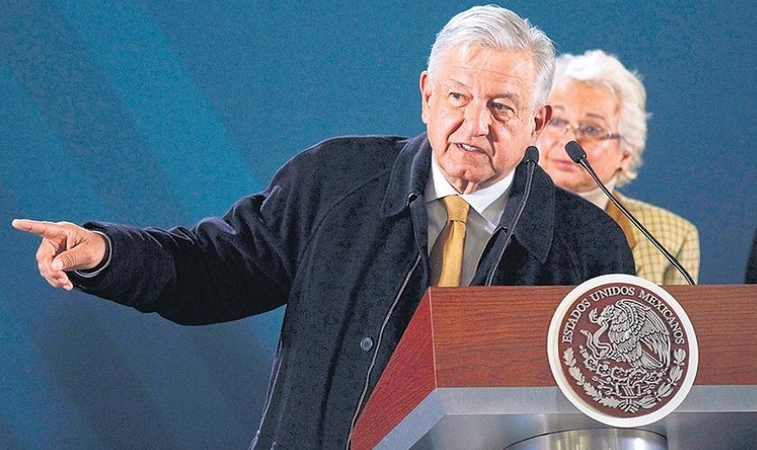 It was not a good day for the forces of Neo-Colonialism in Latin America. John-john "El Bigote" Bolton tried another of his usual regime-change stunts in Venezuela, and it fell flat again, with the attempted coup d'etat being condemned by the leaders of Mexico, Bolivia, Spain, and Bolivia. (the pic at the top is Mexican Presidente Andrés Manuel López Obrador)
https://www.pagina12.com.ar/190861-venezuela-mexico-bolivia-espana-y-cuba-contra-el-golpe
Let me translate for you the statement of Bolivian Chief of State Evo Morales-
"We energetically condemn the attempted coup'd'etat in Venezuela, by the right-wingers who are submissive to foreign interests. Surely the valiant Bolivarian Revolution, led by my brother Nicolas Maduro, will stop this new attack by the evil empire."
Here in Argentina, today was a massive strike by all the major unions. There were no subway service, little bus service, few trains, and some flights from the airport were interrupted.
A huge crowd gathered in front of the Casa Rosada in spite of everything the government did to deter them. Security Minister Patricia Bullrich openly threatened the protestors with violence. Dante Sica, a vile little weasel whose title is "Minister of Work and Production", threatened to have their pay docked. But they came anyhow, to express their righteous anger and absolute rejection of the policies of austerity which have all but crippled Argentina, which have reduced to us a situation in which half the children in this country live below the poverty line.
(The picture at the top of the article is courtesy of pagina12.com, and is included in the article linked in the above text)