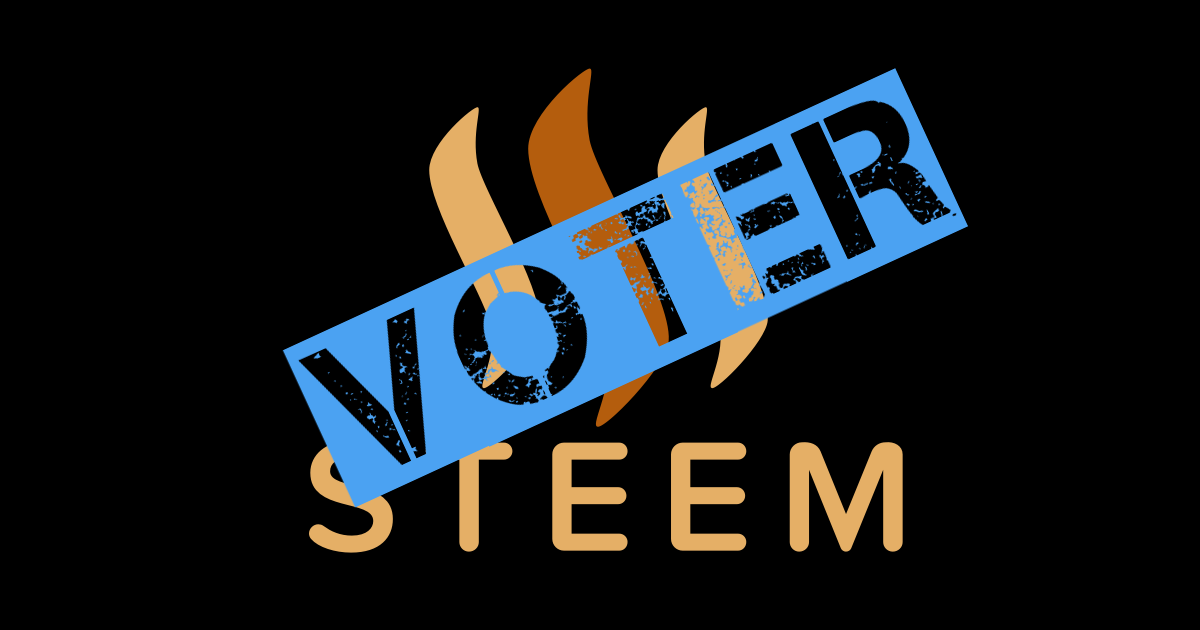 Today we thought it would be fun to go over a few of the reasons why we see our service as being extremely valuable for growing your Steem account from a user's point of view.
We went and asked a very experienced blogger named @techslut what she liked about the service, and she had so much to say we decided to let her write the rest of this article.
Take it away @techslut !
Hi, @techslut here, thanks for giving me the opportunity to ramble on a bit (a lot)!
I curate a lot. Most days I make over 100 votes on posts and comments. Every day I discover new authors and artists and I find myself at 2AM scrolling down my feed so I don't miss out on the content (and curation rewards) from Steemians on the other side of the globe.
Luckily for me, I work with the awesome @buildteam who run the @steemvoter service and a premium subscription is part of the "employee dental plan". Personally, I see it as more of a mental health benefit.
For those of you not fortunate enough to be on the @buildteam, there's discounted promotional pricing avalable until the end of January. So if you're going to give premium Steemvoter services a go, now is the time. I would.
---
Here are a few of the benefits of holding a Steemvoter account:
Maximal Curation Rewards
With the current curation payout algorithm, the highest curation rewards are for those voting at around 20-30 minutes post age. So unless you have waaaaay too much free time on your hands, maximizing your curation rewards can only be done through automation.
The Smart Feed
I don't know if other Steemvoter users do this, but I use my Steemvoter logs to catch up on posts I've missed while AFK by Steemians I really don't want to miss in my crowded feed. So instead of setting the Ginabot to send me a notification for their posts - I can upvote them automatically and then view the posts (and comment) when I can.
Reliability
With Streemian being officially dead (RIP), Steemvoter is the only service that can help me reward authors I like and earn curation rewards. Sure, I can have a script running somewhere to autovote on a list of authors, but making it reliable will probably cost me more than a subscription to Steemvoter. Which I get for free cause I am lucky.
FOMO reduction & Out of Office mode
Missing out on high quality posts and curation rewards sucks. Especially if you're away from Steem for more than a day. Using Steemvoter as a kind of "Out of Office" voting service is useful even to small minnows without much SP, but still looking to make some curation rewards while away. And when you're coming back from that vacation away from Steem? You got your smart feed in the Steemvoter logs.
I am pretty sure there are other cool ways to use Steemvoter for a more effective curation experience, but I'll let the awesome @furious-one educate us all in the comments.
---
Time is running out! Get discounted Steemvoter premium service for only 1 SBD through the end of Jan. 2018!
To see our post on this amazing offer click on the link below:
---
https://steemit.com/steemvoter/@steemvoter/steemvoter-update-discounted-premium-service-offered-for-a-limited-time

---
---
Not Signed Up? Join Steemvoter Now
If you haven't tried Steemvoter before, there is no better time than now to sign up! Registration is free and gives you access to our basic service so you can try it out without spending a dime. Happy with the service? Be sure to take advantage of our special pricing deal for expanded premium service (before January is out), or remain a basic member (at the cost of a single upvote a day at most used by Steemvoter).
Sign up at Steemvoter
Maximize your curation with Steemvoter by automatically voting for the authors you love!
---
Join our Discord chat
Get support and connect with us and other Steemvoter fans!

---
Steemvoter.com is a @buildteam project by @thecryptodrive (witness) @cryptomancer and @reggaemuffin (witness)
Set @buildteam as your witness proxy today and contribute to building a better tomorrow!

---
This is a @steemvoter subscription payment post. Thank you to Steemvoter customers for allowing us to use your Steem accounts to upvote this post by virtue of your free subscription to the Steemvoter.com bot service. @steemvoter is proudly a @buildteam subsidiary and sister project to @steemsports and @minnowbooster.