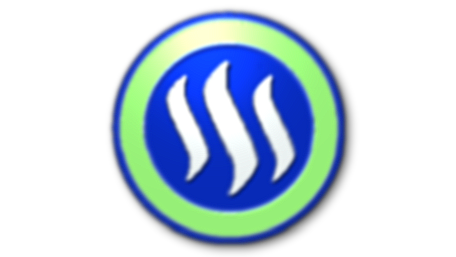 There is a new tool called 'Abuse Finder' to be found in the Homescreen on SteemWorld (also directly reachable via steemworld.org/abuse-finder).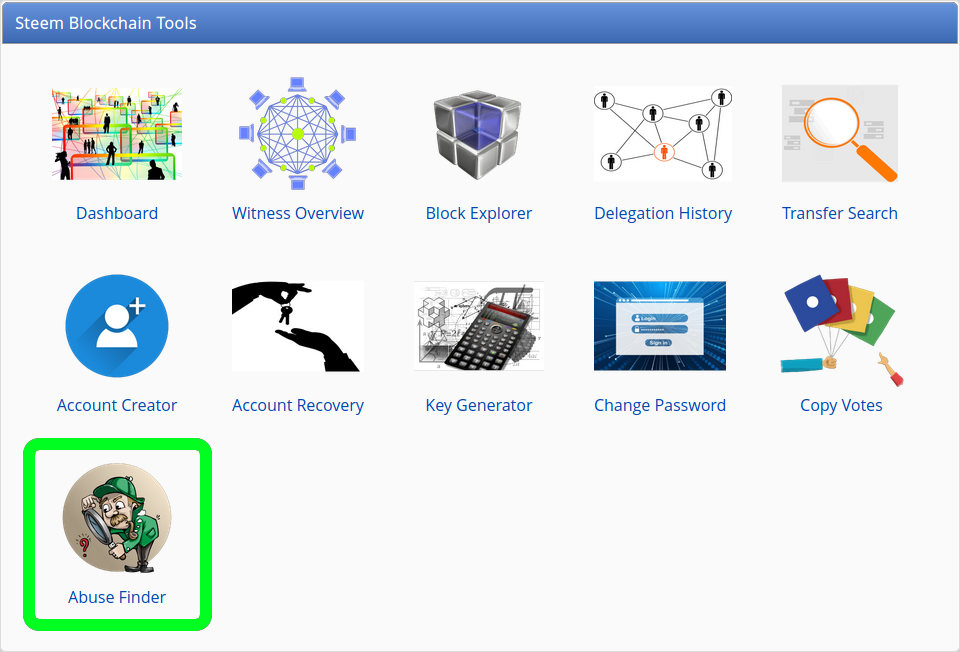 The tool is partially still in development (especially the downvote features), but it can already be used to detect potential rewardpool abusers. The default values in the search criteria form may change in future and, of course, the found accounts in the summary list may not always only show real abusers.
Nobody should be downvoted blindly based on the results of this tool and I encourage everyone to check the abuser's posts first.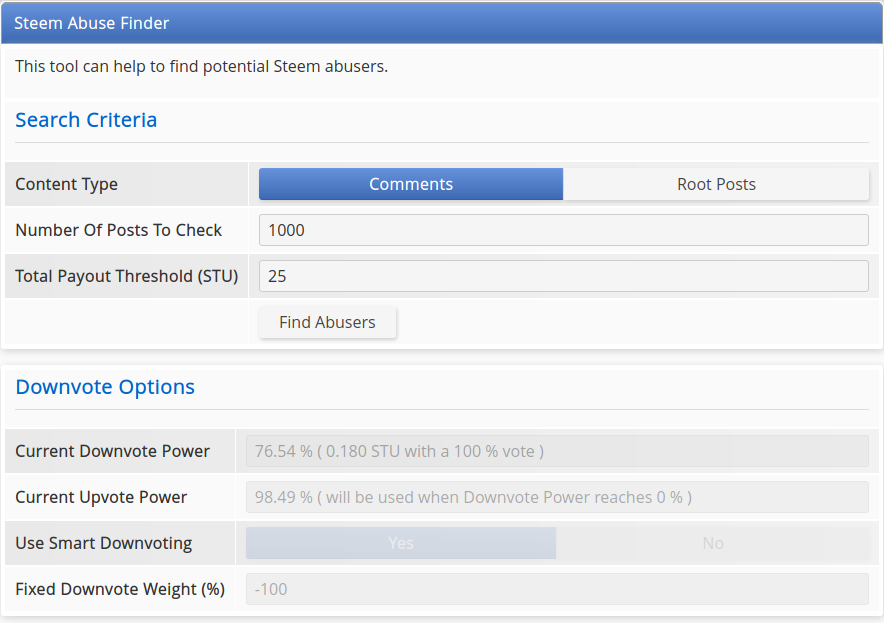 Content Type defines if the tool should search for comments or root posts.
Number Of Posts To Check defines the number of posts to be checked (ordered by payout amount descending). Currently 1000 seems to work good for both comments and root posts.
Total Payout Threshold defines how high the total pending payout of all active posts (per author) needs to be to add the author to the Potential Abusers list. Current default value for comments is 25 and for root posts 250. These settings will not always work perfectly and need to be changed from time to time.
By clicking on Find Abusers the tool begins to search for posts and filter the found results based on the given search criteria. A table with the detected Potential Abusers will be displayed.
---
Current results for comments: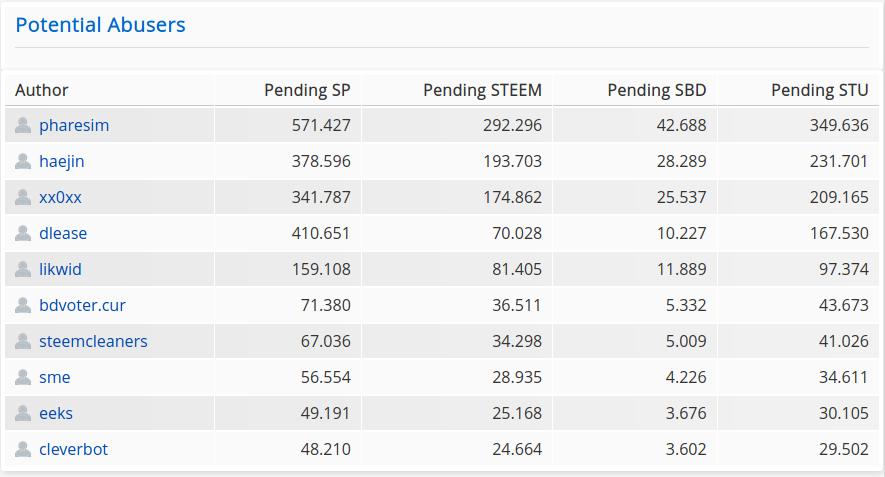 Current results for root posts: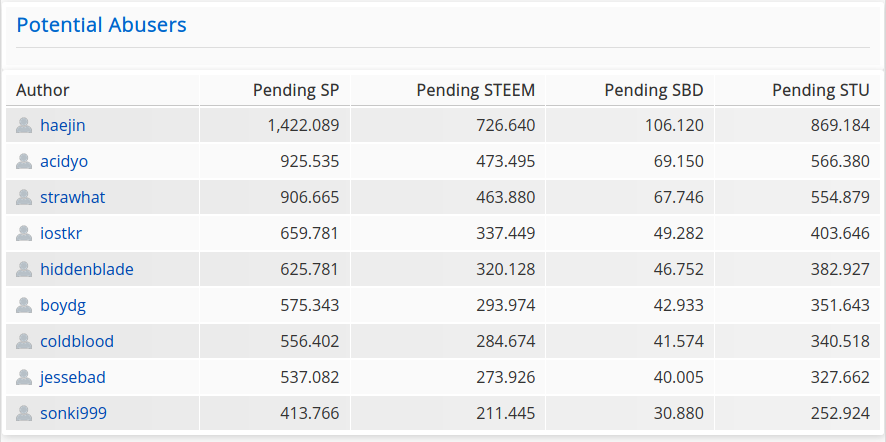 ---
Below the Potential Abusers list there will be a table with all found posts (ordered by payout amount descending) displayed: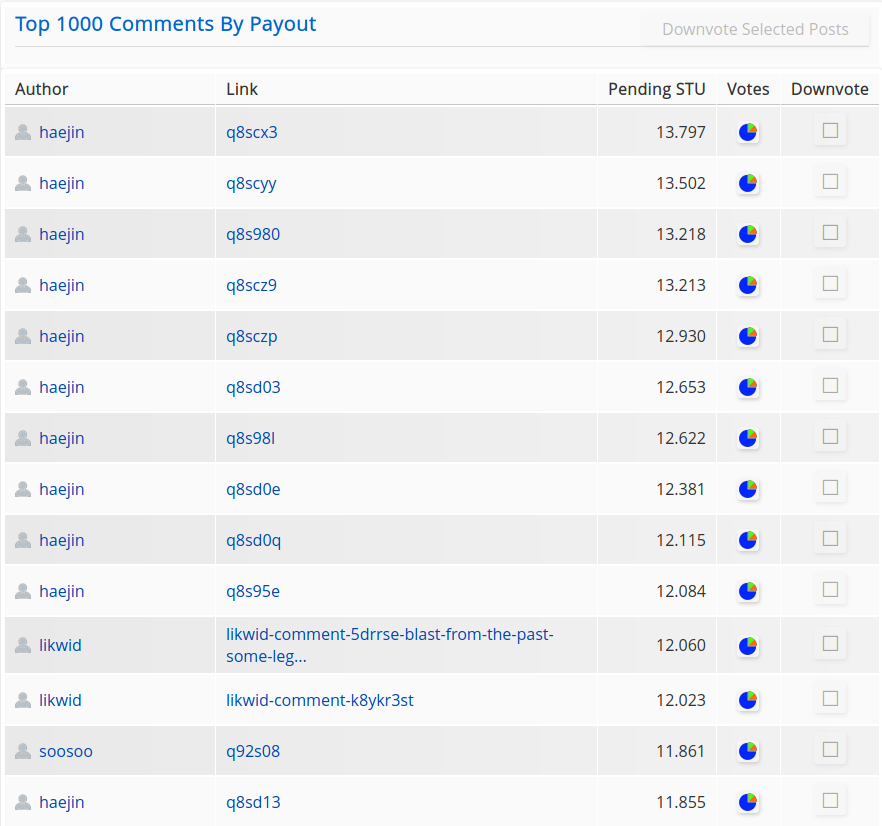 ---
Downvoting posts directly in the tool is not implemented yet (buttons are disabled), but I'm working on it ;)
Have fun and Steem on!

If you like what I do and you want me to be your Steem witness,
please vote for @steemchiller on steemit.com/~witnesses or steemworld.org/witnesses.