Images and info from "SteemWorld"
Reproduced here in this blog are provided
with permission from @steemchiller
---
---
Video is made by @xpilar
I've blogged this before, but there are many new Steemians who can now get to know "SteemWorld" and @steemchiller
50% of the profit of the Steem of this blog goes to @steemchiller
to support his work on "SteemWorld"
@steemchiller releases weekly reports on "SteemWorld"
I encourage everyone to give him a support / vote
for his good work on "SteemWorld"
---
"SteemWorld" is an amazing tool for you

Voting Power
In the upper left corner there is a circle that displays our current voting power (VP) in a graphical way. The center of the circle contains a label with the VP in percent (rounded to 2 decimal places). By moving the mouse over the text it will show a hint with a more precise value. The $ amount at the bottom represents the worth of a vote with 100% strength and the currently displayed VP (in this case also 100%).
---
The element is interactive so that we can simulate different VP values by clicking/touching it as shown in the following animation: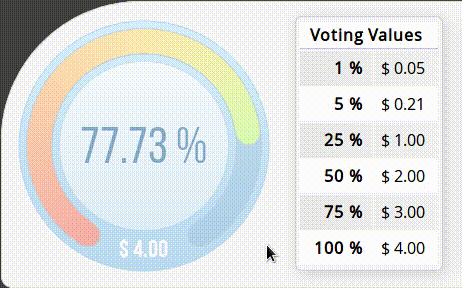 Voting Values
The table on the right to the VP control shows a preview for votes with different strengths. So all this together enables us to simulate a VP to see how much a vote would be worth with the chosen VP for various percentages in strength.
For better understanding
The "Voting Values" table does not show the worth of votes for different VP percentages. It shows the worth for different vote strengths in conjunction with the current/chosen VP.
This might be a bit confusing at the beginning and the best way to learn how it works is to play with different values and watch the resulting amounts for a while.
---
"SteemWorld" is an amazing tool for you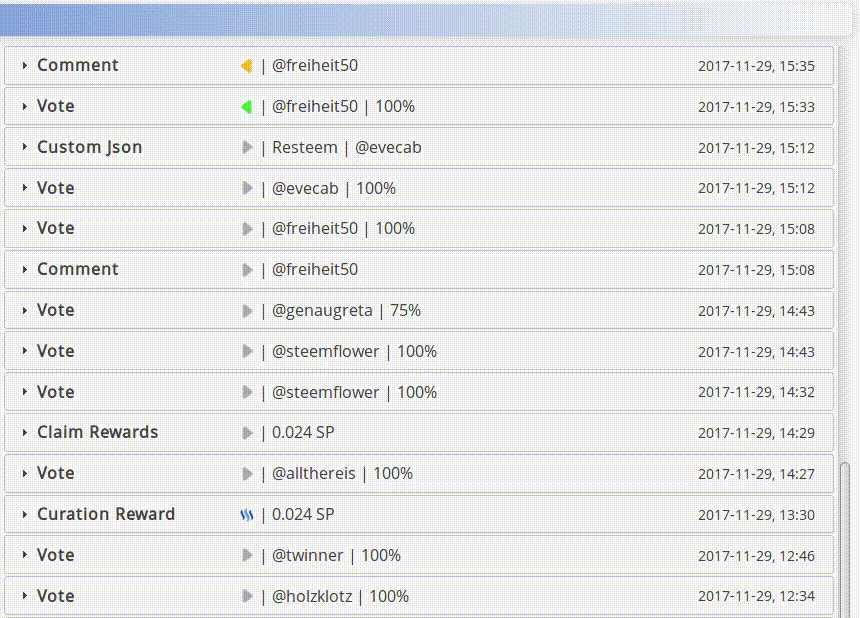 ---