We have our different kind of interest and some of that 'interest' will happen by accident.
There was one event in my hometown where i were asked to entertain kids. It was Christmas season that time, so Santa Claus is too common. Balloon and clown would be different, so i contacted few people who can do the task, sadly all not available. Instead of looking for clown, i took the opportunity to learn about balloon, clown's appearance and also basic clown make up. It took me almost 1 week to learn.
And here you go, i transform myself into clown and balloonist lol. I actually received few calls after the event, for an appearance in their event.
Yeah, i can call my self an amateur clown and balloonist, and open to any event around Kota Kinabalu, Keningau and Tambunan. T&C because i am working full time. 😁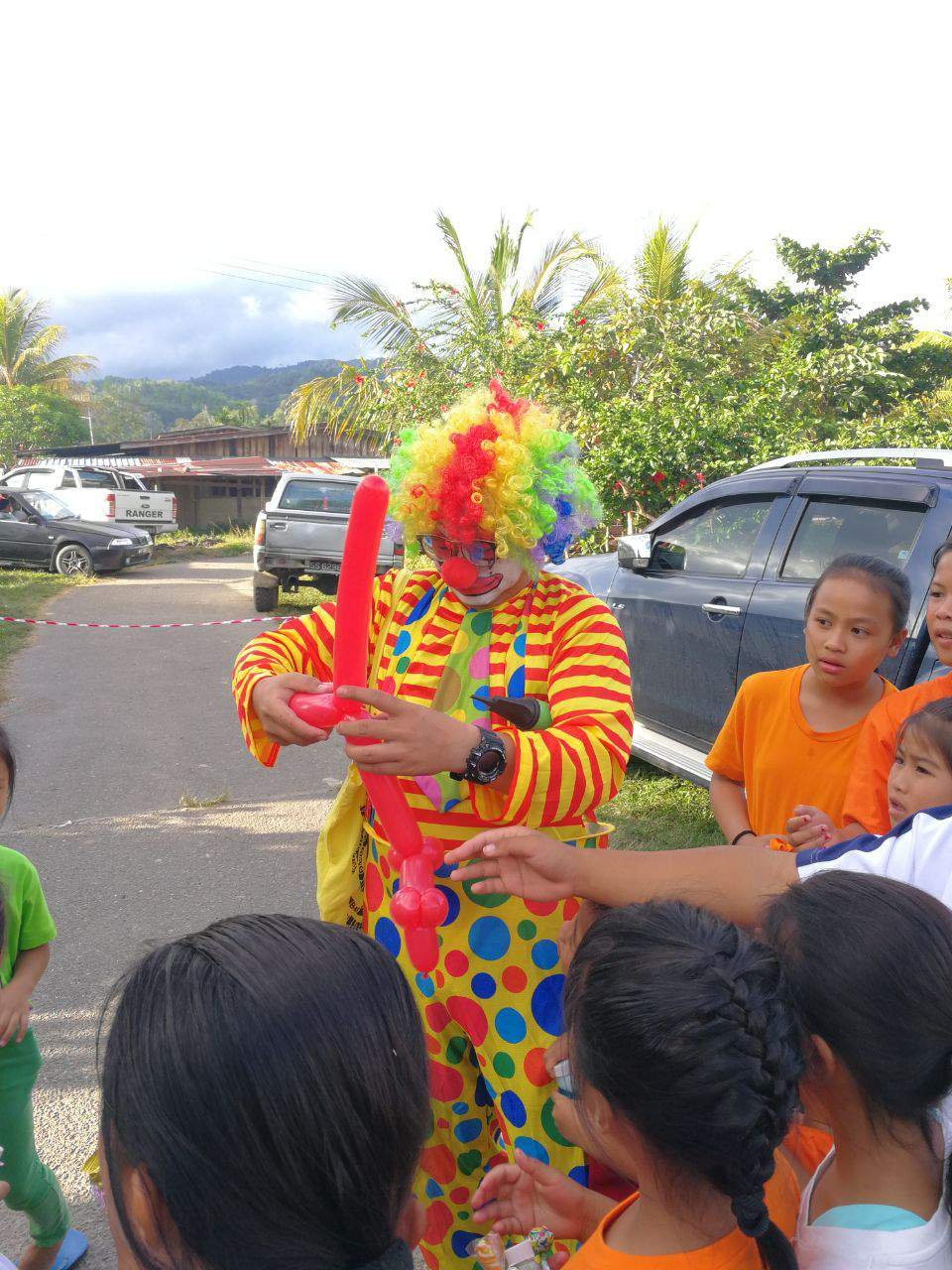 Posted using Partiko Android