Just a week ago, i celebrated my birthday, officially 33 years old. Thanks to my colleagues and friends for the surprises and overwhelmed wishes. I don't use to celebrate birthday because for me, age is just a number.
I actually hide my birth date in social media since 2012 because i can't handle too many notifications and i feel bad if i don't reply every wishes on social media.
It came to a surprise when my colleagues actually knew about my birth date and arranged a birthday surprise, even though their plan almost ruined.
Thank you. I feel young again.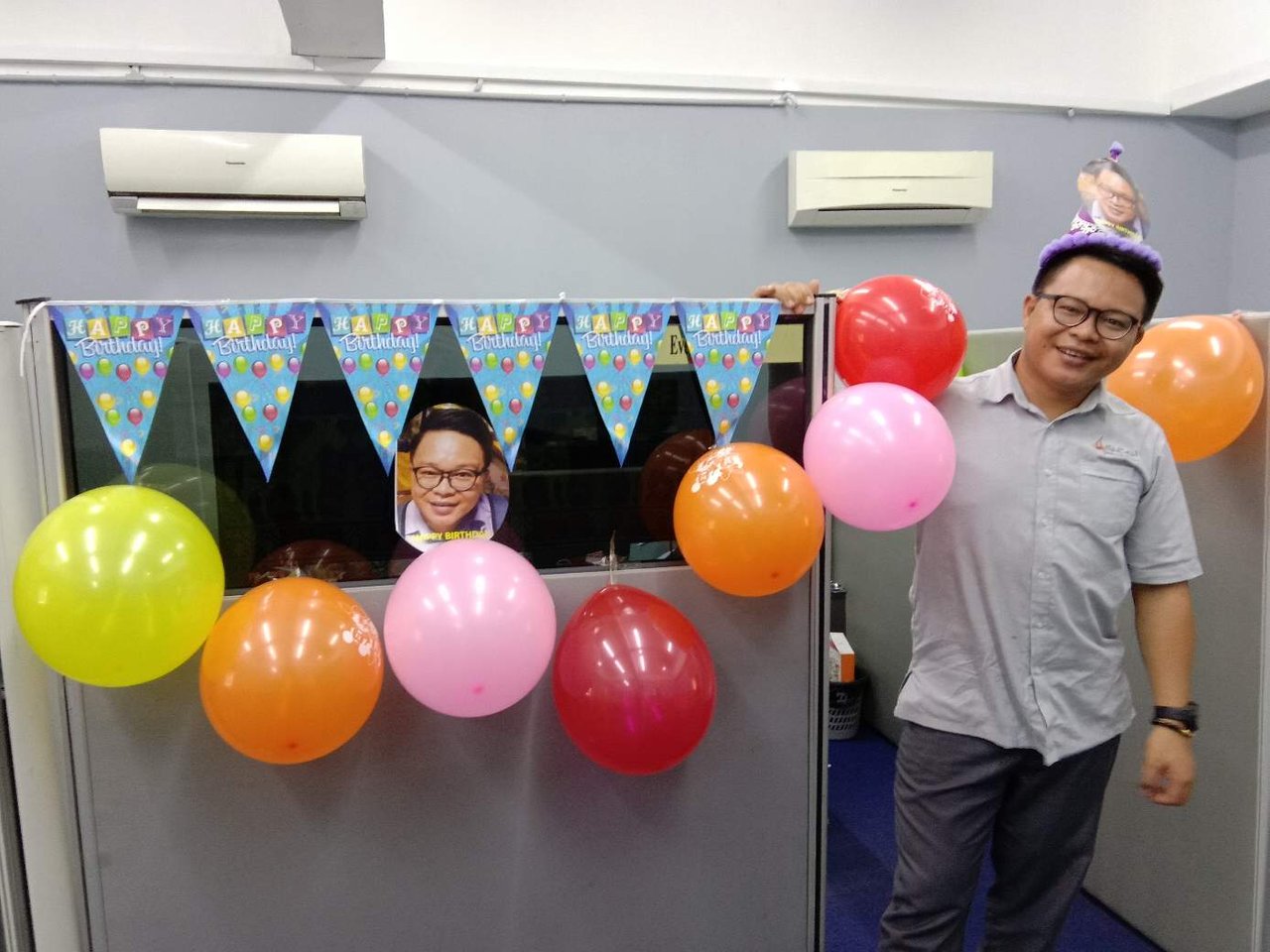 Posted using Partiko Android