Greetings world of beautiful Steemians!
Finally after some long days of absences, I am back writing couple of lines to all my lovely followers and friends around the world of steemit. I've missed you all, but for sure you gonna read from me more often now on!
Things have not been so easy for me recently with couple of unfortunate events happening at work - I'll write on my personal experiences in the days to come and share with you all!
You must have surely noticed the title of my blog today : HUMILIATION AT WORK!!!
I really want to get the opinion of the people here on Steemit about this problem which is so present at so many workplaces around the world.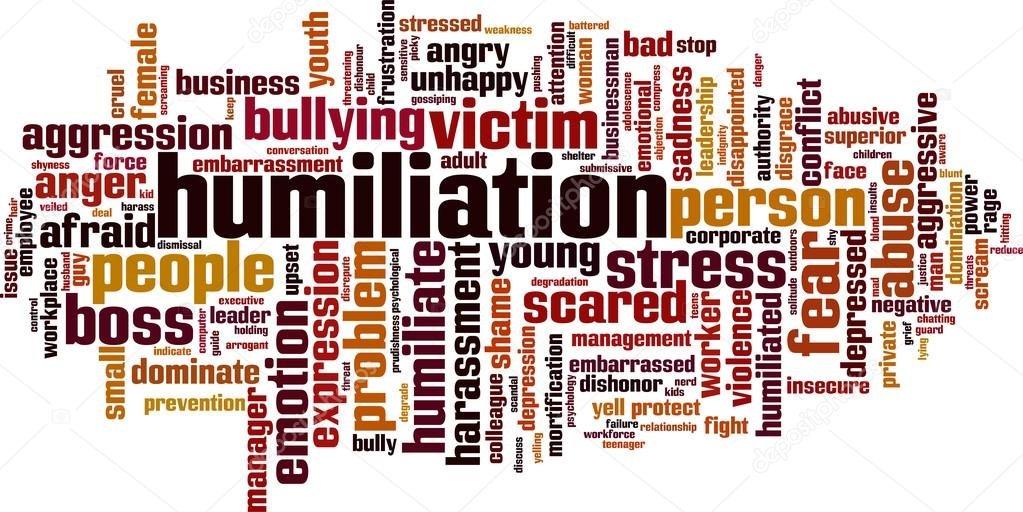 From the information I've gathered and we all know, many people are suffering from bullying, humiliation and harassment at work, but they can't do anything about their rights. One of the events I've experienced recently is : Humiliation at work infront of all managers of that particular workplace by a senior management member.
How does the world of steemit sees this problem?
What would you do if you were humiliated at your workplace when you did not do anything wrong?
How can the world of steemit help/advice someone suffering from humiliation at work?
Can anyone throw sheets of paper on someone's face in a full meeting room?
---
Thank to help me on this guys, I have been a victim and I am in the process to seek legal help on same.
I would like to know if I can also get some international support to get justice from the ones who humiliated me.
I AM USING SOME BOTS TO HELP REACH THE MAXIMUM OF READERS.
Looking forward to read from you!
@progressivechef