NANOTECHNOLOGY is one of the modern science, engineering and technology manipulated at the nanoscale, measuring about 1 to 100 nanometers.
The physical, chemical and biological properties of a material changes at nonoscale level in a unique and peculiar way, i.e. it follows the laws of quantum mechanics which is very different from the laws of Newtonian physics we see and feel at macro level.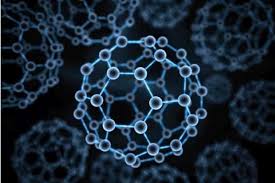 Source; Oxfordschool.
Nanotechnology allows manipulation of properties at a very small scale level, it can have many applications such as:
Medical field:
Nano scale diagnostic apparatus are more efficient in detecting early cancers and infections, Nano size medication can be delivered to the targeted areas which can help fight with cancer cells without involving other systems of body as their side effects.
example ; Recently, a method in newtechnology has emerged for safer and cheaper diagnosis and early detection for treatment of cancer, by converting nano-particles of calcium phosphate into fully biodegradable radio frequency (RF) agents which can be detected in magnetic resonance in aging kMRI* and computed tomography (CT)scans.
PROFESSOR JAGADISH;
"Research is on in a big way to use nano robots to deliver drugs to specific areas. A day will come when the entire body will not be bombarded with drugs. A mechanism will be evolved to deliver the drug only to the affected area. Similarly, its use in solar panels will be a big boost to the energy SECTOR. "
Combating climate change:
Development of nanomaterial which can effectively help toreduce the Carbon Dioxide (CO2) in the air and trigger bioremediation.
To get rid of toxic chemical waste such as dyes, oil spill.
Reducing Carbon Emission: The Nano-CO2 Harvester captures more carbon dioxide than usual and is more efficient fuel converter.
Cleaning Water: The electrostatically or magnitically charged nanoparticles are proved efficient in different researches to have effective properties of adsorption process to separate toxic and heavy metals, dyes and oilspills from water.
Solid Waste Management through Accelerated Biodegradation.
Nano particles accelerate the conversion of organic waste into organic manures, biogas and fertilizers
through the use of Nanoparticles, such as Iron oxide particles.
Agriculture Applications
In agriculture, Food processing industry for better packaging, preservation with least wastage, low moisture flow and minimum growth of bacteria. Silver Nanoparticles which functions as antifungal, anti-bacterial, anti-inflammatory, antiviral and antiplatelet can be used to increase the shelflife of agricultural products.
Defence
Use of sensors, cameras, recording devices, precision guiding other tools to detect and gather information by using nanotechnology .
Construction
In construction nanomolecular structures can make asphalt prevent more robust water seepage. Heat-resistant nanomaterials block ultraviolet and infrared radiation etc.
Energy
Novel hydrogen storage systems based on carbon nanotubes and other light weight nanomaterials,Nanocatalysts for hydrogen generation increases the rate of reaction thousands of times in the field of renewable energy.
The efficiency in the use of nanotechnology in solar panel has already gone up to 46 % from 15 %, and it will climb to 50 % shortly," he said and added "but the challenge is that it is a very costly technology at present. That is why it is used only in space science. The challenge is to make it more economical to serve the common man," Prof. Jagadish said.
Nanotechnology has its applications in every field life, from rocket science to the field of agriculture, from space to the waste management, from non renewable to renewable energy sector.
Refrences
"Hi stemians, this IS @muzi0202(Dr Muzaffar.) If you like my content about SCIENCE and technology , kindly upvote, follow and resteem my posts"