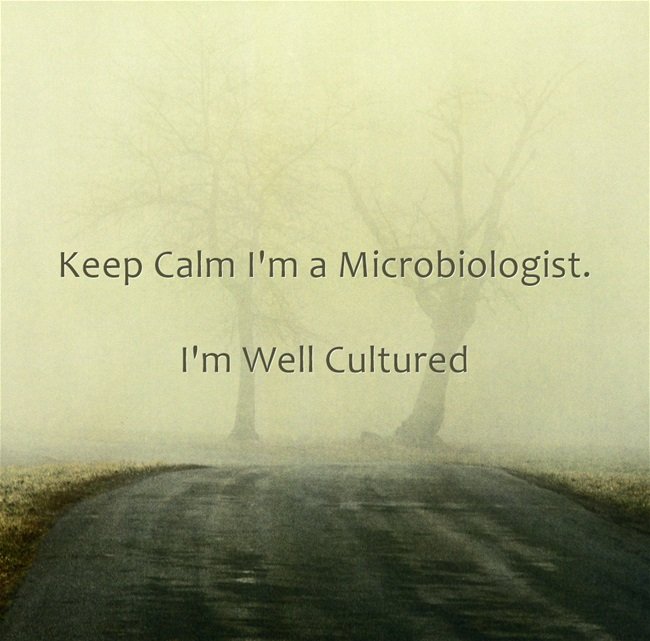 Keep Calm I'm a Microbiologist [Source: Image created by me @shobozil]
It's amazing how human beings can become dynamic after being steered in a particular direction by a series of entirely unrelated and completely unforeseen events.
Firstly
, I never set out to become a microbiologist, but by a series of failures, a turn in the tides of luck's oceans, and last minute replacements, I found myself a student of this discipline despite being an ardent lover of Physics and Chemistry.
If I had been told I'd be studying microbiology, I'd have laughed very hard at whoever it was that implied it, till I exhausted every form of Endorphin there was to be released, because I wasn't even a fan of reading long and bulky notes that were the clichés associated with Biology.
Well, here I am; A Microbiologist. As earlier said, it was completely unforeseen, but if I were to go over and choose again there's not a chance on earth that I wouldn't have picked microbiology out-rightly because my love for this particular field has grown immensely over time like a Binary fission process that had previously been stalled over the years by stages of dormancy.
Well if you truly loved something enough, you'd be so proud of it and there's no way eventually you wouldn't start introducing them to other people like
"Heyy, This is Jessica, My Fiancée"
also
"Heyy, James, peep my new Ferrari"
. So this is me introducing Microbiology to you.
If you've passed through one form of education to another involving Biology, it's a no-brainer that Biology is the study of life and when the word "Micro" comes in, our mind is automatically redirected to anything small, tiny or minute.
Through this it may be safe to infer that Microbiology is the study of small life but you'd only be partially right.
Why?
Because Insects could be small, better still the term small is entirely relative. So to properly define Microbiology you'd have to be a little more specific.
Never mind, do not panic, I'll be your guide.
Hi, I'm @Shobozil, Welcome to the beautiful World of Microbiology. Ensure to read the subsequent posts; Microbiology just got easier, it promises to be fun, enlightening and educative at the same time.
UNDERSTANDING THE MICROBIAL WORLD ONE POST AT A TIME.
PAUSE: We're not entirely done. There are certain rudiments to be understood to be able to digest subsequent posts.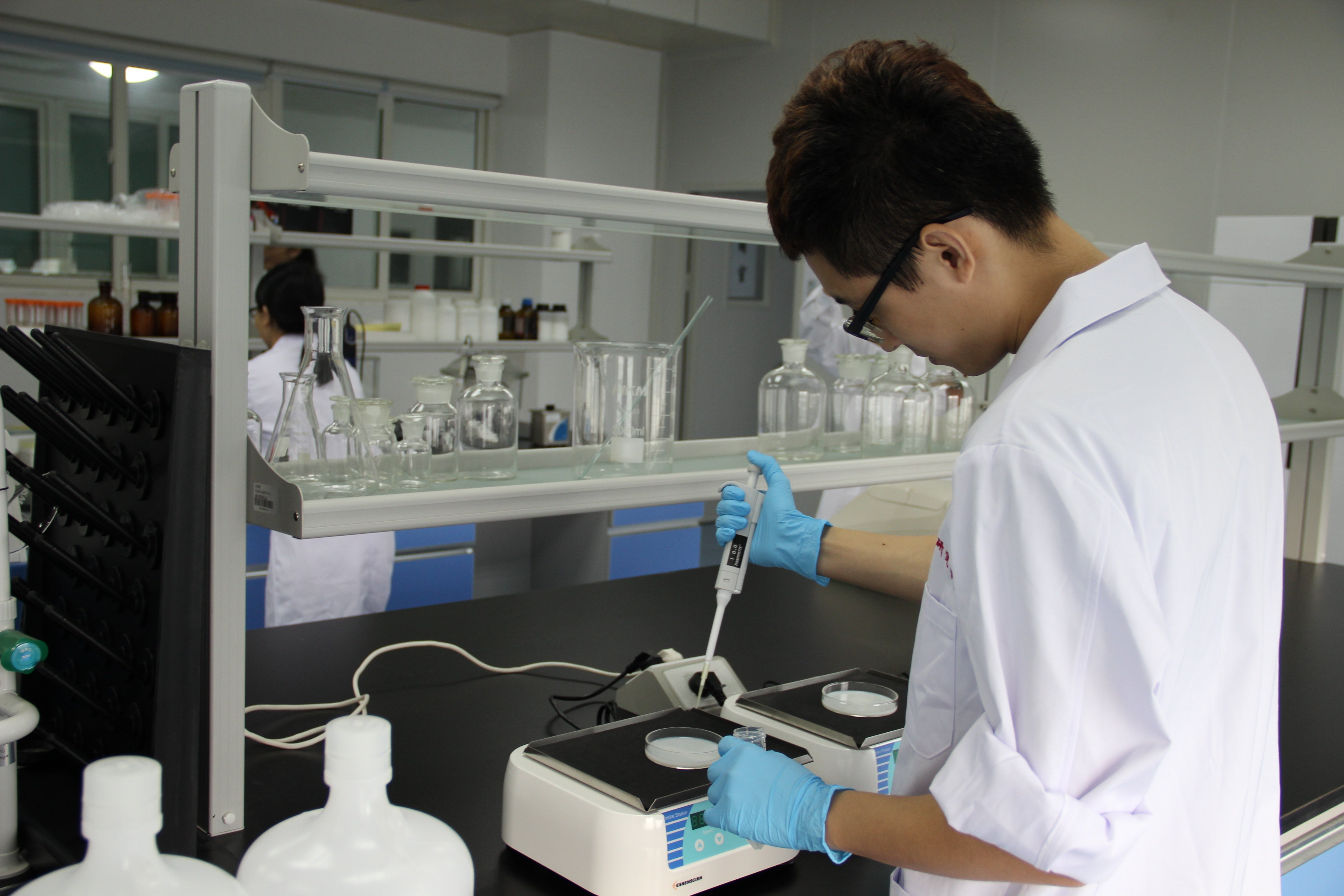 [License: CC0 Public Domain: Pxhere]
What is Microbiology?
Simply put, Microbiology can be defined based on the split words as explained above; as the study of organisms that are very minute and cannot be easily or clearly viewed with the unaided eye; hence the use of magnifying lenses or the generally accustomed to, the microscope.


Examples of such organisms are protozoa, viruses, bacteria, archaea, fungi and algae.
• N.B: Viruses are examples of microorganisms but only differ with respect to the fact that they exclusively replicate within the host cells.



Branches of Microbiology
When the term microbiology is mentioned, the very first thing that comes to most people's minds are those broad faced, non-social, less interactive guys that spend almost half their entire life in a laboratory and are basically responsible for finding the cure to certain variants and weird diseases that break out every now and then, making them some sort of super-heroes (which would be absolutely true), except it's much broader.
Due to the diversified use of microorganisms and certain microbiological principles in various aspects of life, they can be classified into certain fields and branches.
Food Microbiology, Medical Microbiology (immunology inclusive), Aquatic Microbiology, Industrial Microbiology, Agricultural Microbiology, Microbiology of Domestic Water and Sewage, Aero-microbiology, Soil Microbiology, Environmental Microbiology (public health inclusive) and Biogeochemical transformation and so much more.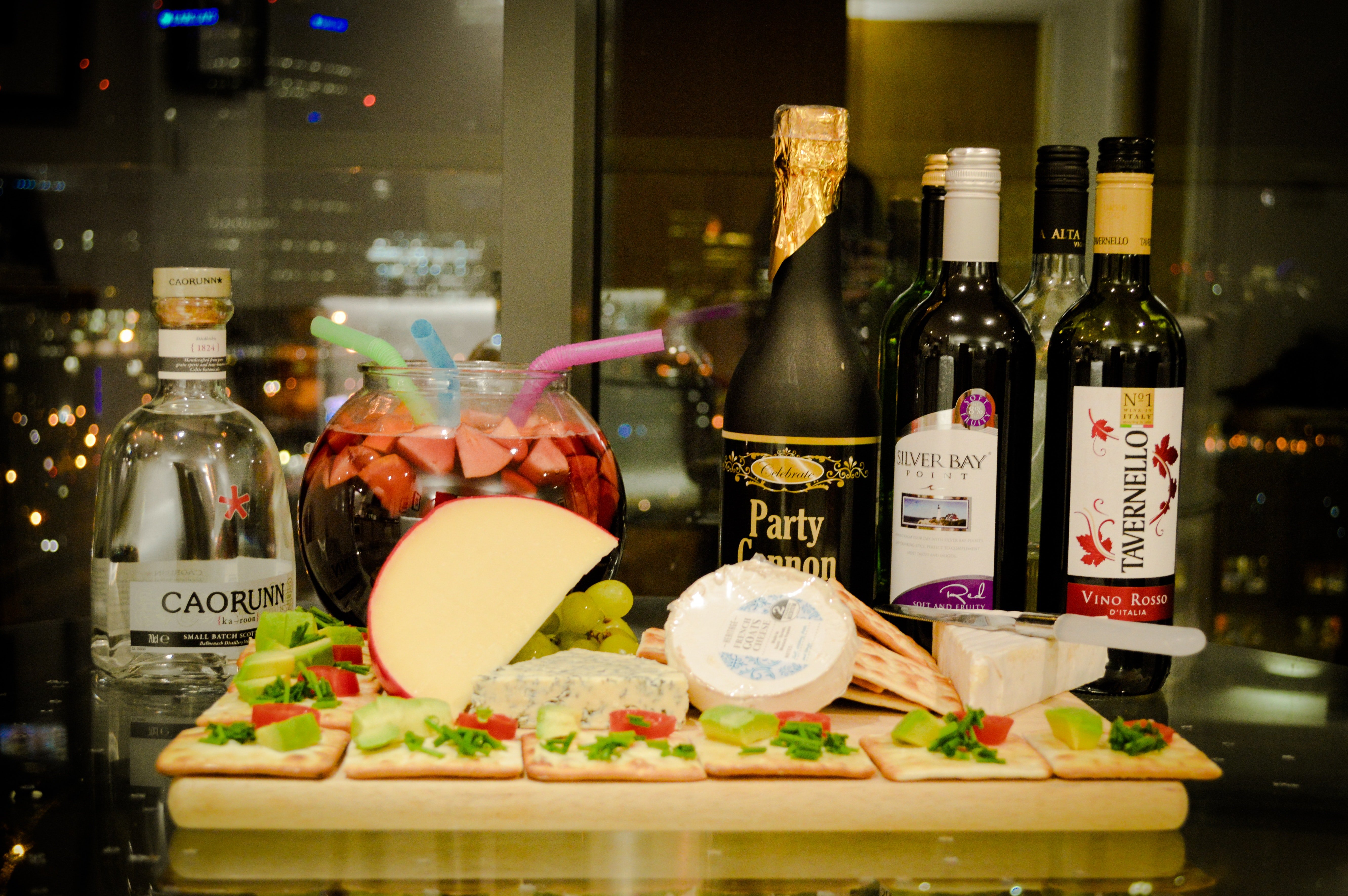 [License: CC0 Public Domain]: Pexels
•Food Microbiology: Food! you most likely have ingested more than a million microorganisms from food knowingly or unknowingly, harmful or beneficial. This is a sub-discipline of microbiology that deals with the various aspects certain Food production and processes e.g. Wine, Yoghurt, cheese, Beer and some genetically modified food and products etc. Food preservation and processes, Food contamination as a result of microbial spoilage, Food poisoning, Food legislation and quality control.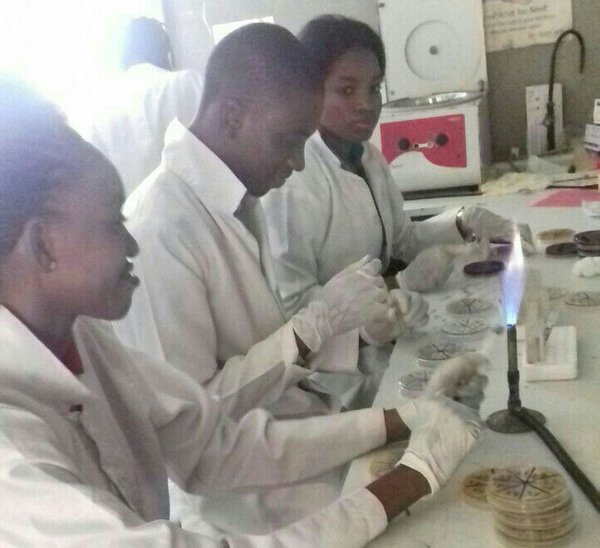 Source: Image created by me @shobozil
•Medical Microbiology:
Medical microbiology is another sub discipline of microbiology. It is basically the most relevant, well known and most active sub-disciplines of microbiology. It is majorly concerned with the identification of harmful microorganisms associated with diseases in plants, animals and humans, their diagnosis, treatment(production of antibiotics) and subsequent prevention and hindering of further perpetuation of such microorganisms in the population.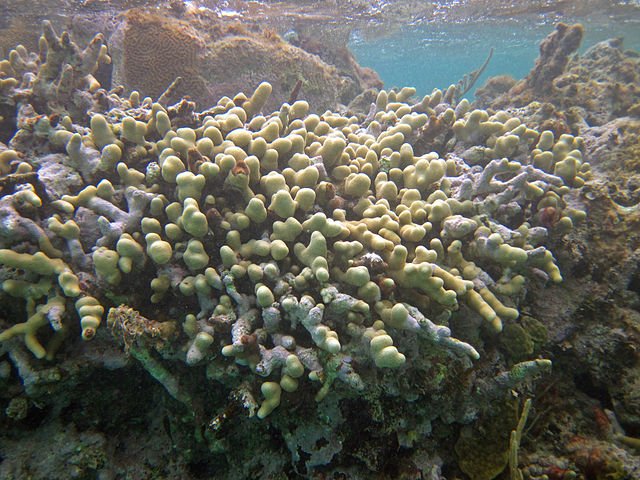 Aquatic Micobes [License: CC-BY 2.0, Author: James St. John]: Wikimedia commons
•Aquatic Microbiology:
A subset of Microbiology that deals with study of microorganisms and their activities in various aquatic habitats e.g. oceans, rivers, lakes and seas etc. Microbiologist who studies this are of the aim to understand the diversity of microorganisms and their various interactive and adaptive mechanisms.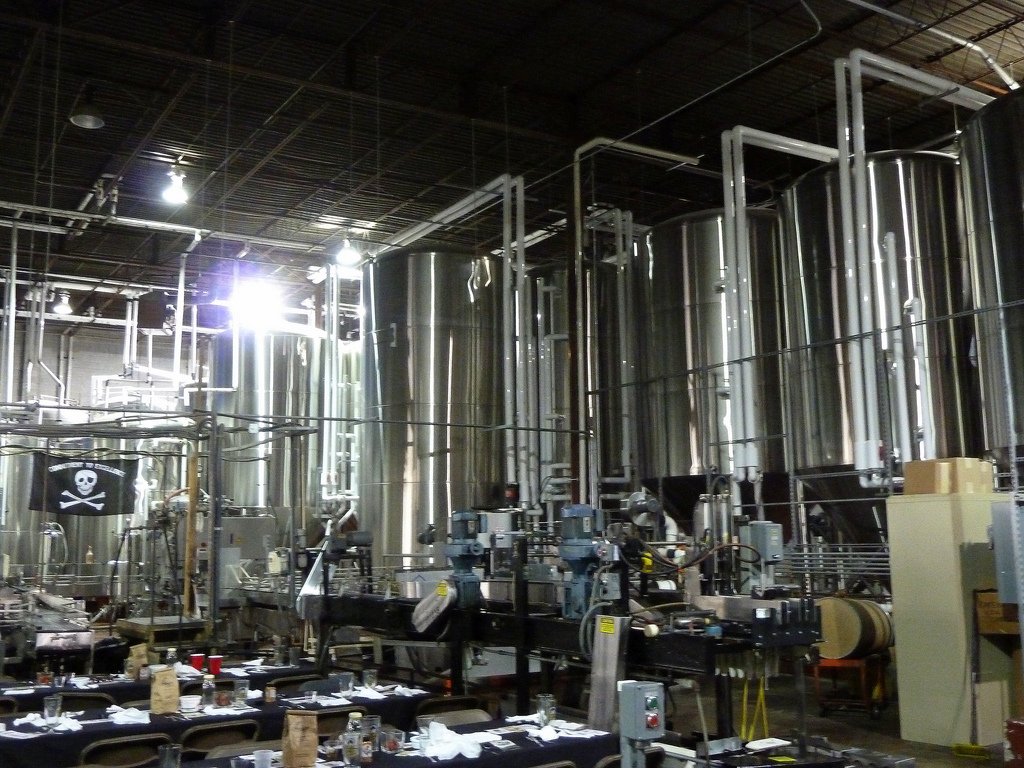 Industrial Microbiology [Source: Flickr]-CC BY 2.0
• Industrial Microbiology: This is a branch of microbiology that deals the use of microorganisms in various industrial processes e.g. production of food products on a large scale, drugs, fuels, recycling of waste, generation of electricity etc.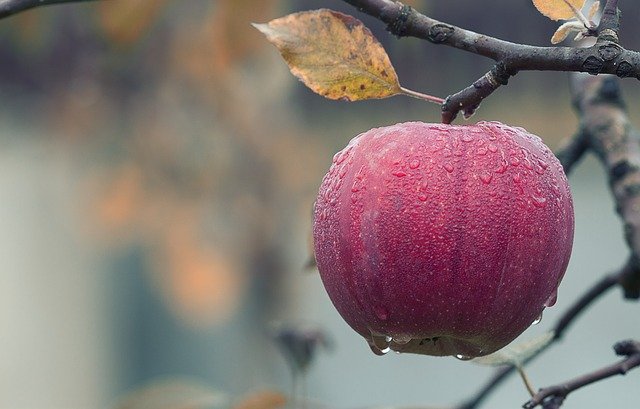 [License: CC0 Public Domain]: Pixabay
•Agricultural Microbiology:
this subset of microbiology majorly focuses on the medicinal and economic effects of microorganisms on Agriculture. From the medical point of view, it addresses problems resulting from plant and domestic animal diseases. From the economical point of view, it addresses the issue of soil fertility, crop yield and output, prevention of crop spoilage and preservation of agricultural produce.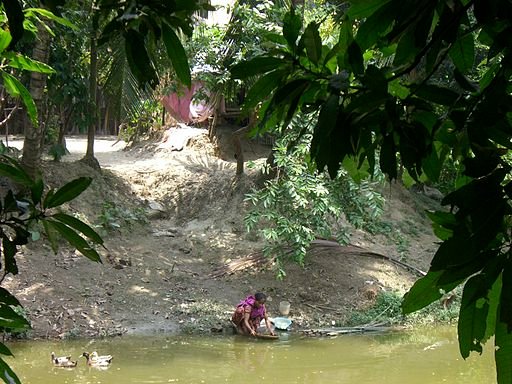 [License: CC-BY 3.0, Author: Thyme28]: Wikimedia commons
•Microbiology of Domestic Water and Sewage:
The sub-discipline of microbiology associated with microbial diseases associated with microorganisms found in sewage and domestic water and their lack of proper treatment thereof.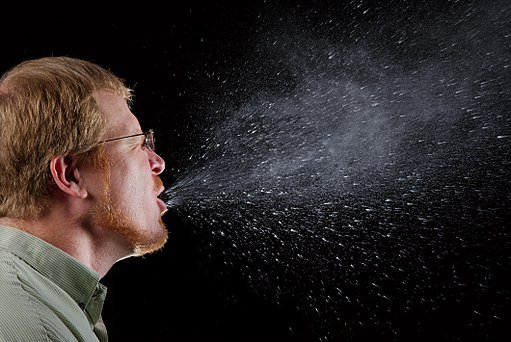 [License: Public Domain, Author: James Gathany]: Wikimedia Commons
•Aero-microbiology:
is another subset of microbiology that deals with the observation and study of airborne microorganisms (Bio-aerosols). living microbes which are suspended in the air are referred to as bio-aerosols.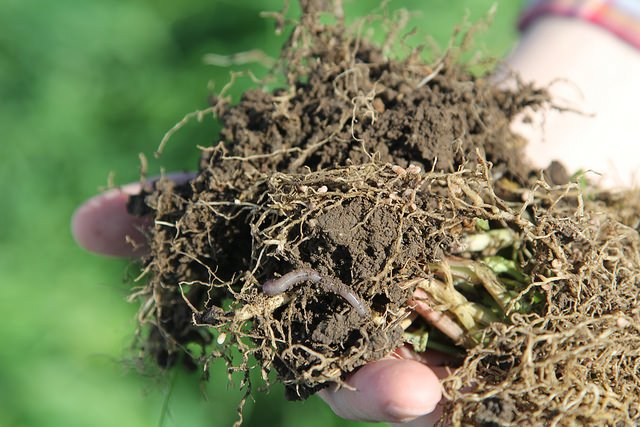 Soil Microbiology [Source: Flickr]-CC BY 2.0
•Soil Microbiology:
the aspect of microbiology that deals with the effect of microorganisms on soil fertility, formation, aeration and availability of nutrients for plants as a result of certain actions e.g. decomposition and burrowing etc.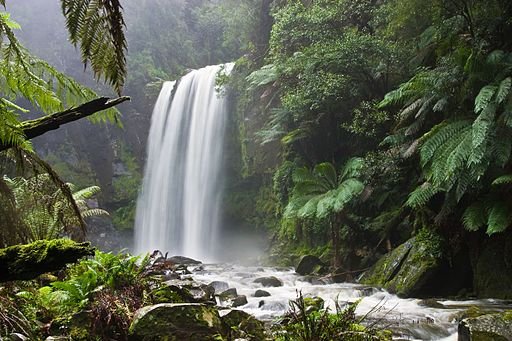 [License: CC-BY 3.0, Author: David Iliff ]: Wikimedia Commons
•Environmental Microbiology:
This basically revolves around microbial ecology. It is the study of the various microorganisms in their respective habitats(basically encompassing air, soil marine microbiology even host habitats), their adaptive mechanisms, their interaction, the effects of the environment on them and vice versa (pathogenic or non-pathogenic).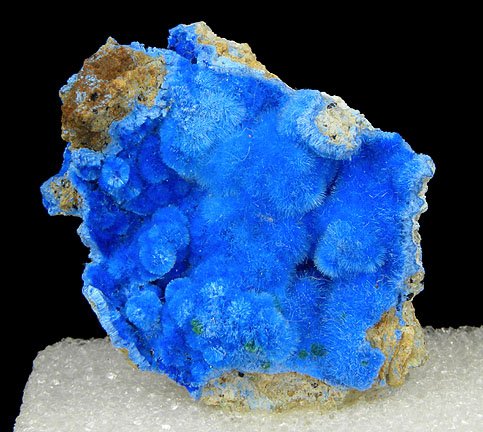 [License: CC-BY 3.0, Author: Rob Lavinsky]: Wikimedia Commons
•Biogeochemical transformation:
Basically involves the roles of micro-organisms in chemical transformation processes.
So basically we are all up in your faces. Microorganisms and Microbiologists are everywhere prodding and poke-nosing and peering to and through every microscopic hole trying to provide answers to nature's pertinent questions.
The most important factor that contributes to the availability and ease of use of microorganisms is the ubiquitous nature of these microorganisms.
Ubiquity
means to be everywhere and this can be said of microorganisms being present from the coldest regions to the hottest thermal vents.
Other factors contributing to these are: speed of growth(in case of most bacteria, rapid binary fission processes), their ease of being cultivated on a very large scale (mass cultivation) and the potential to utilize very cheap compounds as source of nutrients, ranging from different varieties of industrial wastes to naturally occurring compounds.
Recently, the ability of most microorganisms to readily undergo genetic manipulation has further bolstered the use of microorganisms in virtually all scientific fields and development.
Deep down in our minds, we cannot truly deny the stereotypes about most microorganisms.
We've been told that they are tiny scary monsters responsible for most of what is wrong with our health; ranging from our school teachers in our younger years, telling us that, if we don't brush our teeth at night, these little scary creatures will poke holes in our gums or if we do not wash our hands after leaving the toilet, these little dirty monsters will make us sick.
Even as we grow old, the news seems to always portray these microorganisms as the bad guys. It's not really our faults, all we've seen on the TV is enough to send us hiding into a sterile cocoon for the rest of our human lives.
Few years back, if you had switched on the TV, all you'd be seeing, would be awareness about was HIV/AIDS and various STIs and STDs, SARS, Malaria, Cholera, Typhoid fever etc. Skip to the present and here you find the Ebola Virus and the Lassa Fever Virus.
It's really hard not to peg these guys as the bad guys,
innit?
So I'm here as the Attorney for the accused and I'd like to show you that in as much as we'd like to view the defendant in all its evilness, there is good in it and the good is also in abundance. I would also very much like to prove this to you in subsequent posts but before then, a few highlights.
As we must have encountered through every form of media; from word of mouth, to the newspapers, radio, television and the internet. Here are the bad sides of my client: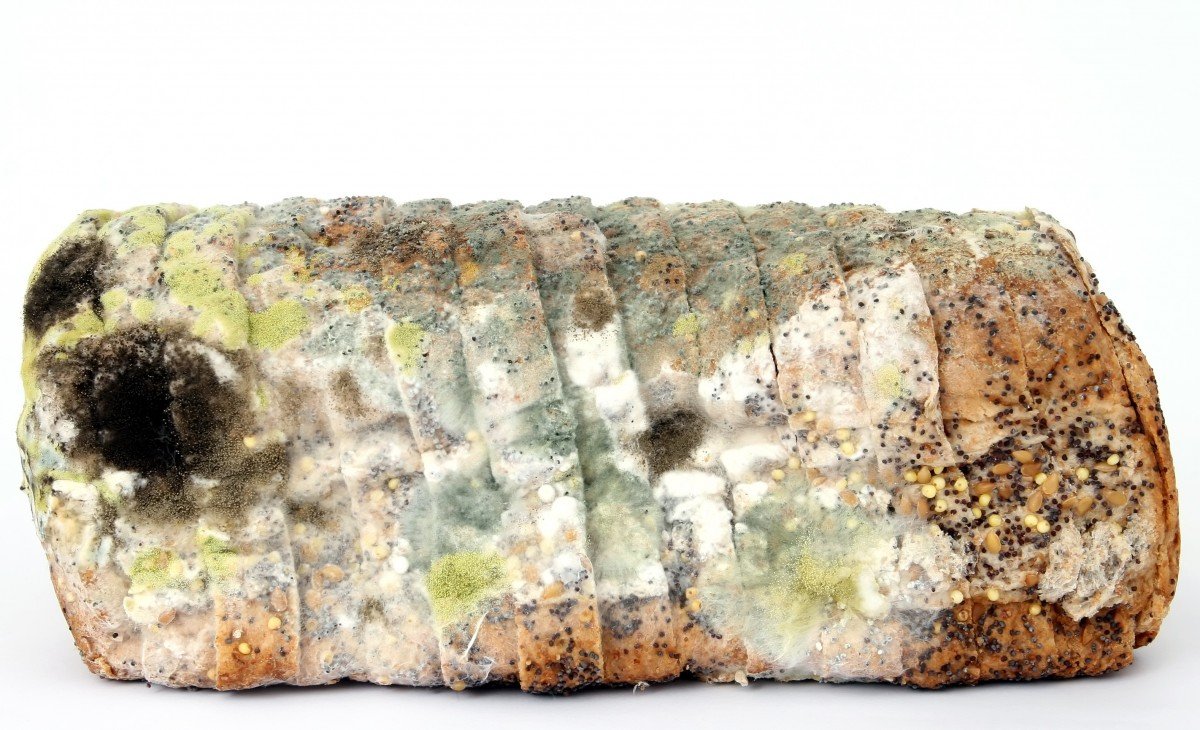 SPOILAGE OF BREAD [License: CC0 Public Domain]: Pxhere
Leading cause of diseases in humans and responsible for the higher percentage of death tolls, Food borne diseases, Deterioration of food/Food spoilage and Degradation of food materials, Causes plants and animal diseases, Degradation of industrial materials.
My Client pleads guilty to the above charges but do not crucify it yet. In order to plead for leniency, here are some of the good sides: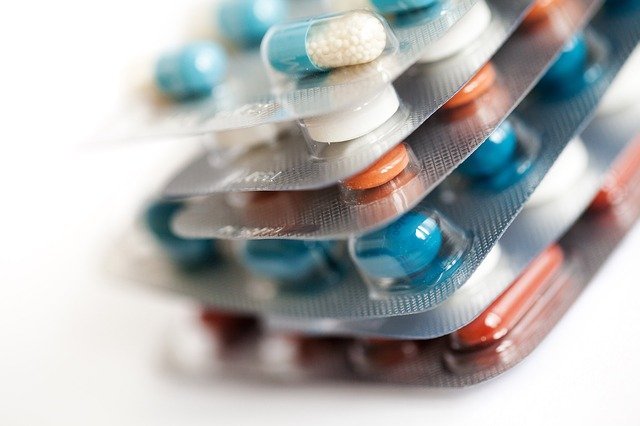 Active Participants In Antibiotics Production [License: CC0 Public Domain]: Pixabay
Microorganisms are used in the production of antibiotics, Vaccines and various supplements(Medical), Production of microbial pesticides and insecticides(Agriculture), Bioleaching of metal from ores(Mining, Geology and Engineering), Production of alcoholic beverages(Food, Chemical and Industrial), Production of milk-based products (Food), Production of various organic acids, amino acids and enzymes (Chemical, Industrial),Remediation of oil spills and Biodegradation of sewage (Aquatic, Soil, Industrial), Also used in the manufacturing of fermented foods (Food), Biogas production and Production of bio-fertiliser (Industrial, Energy and Agriculture).
"Well get to know it before you judge it."


―My deceased Grandma

Bet you've never considered that right?
As said earlier, I'll be your tour guide, stay tuned or glued for subsequent posts.
References
Willey, J.M., Sherwood, L.M. and Woolverton, C.J. (2008) Prescott, Harley, and Klein's Microbiology. International Edition. McGraw-Hill, New York. pp. 1-15.
[Aplustopper - Uses of Microorganisms in our daily life].

Encyclopedia - Economic Uses and Benefits of Microorganisms

Lumen Learning - Examples of Microorganisms

Prezi - Harmful effects of microorganisms
---
If you write STEM (Science, Technology, Engineering, and Mathematics) related posts, consider joining #steemSTEM on steemit chat or discord here. If you are from Nigeria, you may want to include the #stemng tag in your post. You can visit this blog by @stemng for more details.

I'm a proud member of @promo-mentors where you get mentored and guided on how to make quality posts on steemit amongst other benefits. Do join us on discord
We anticipate your arrival.