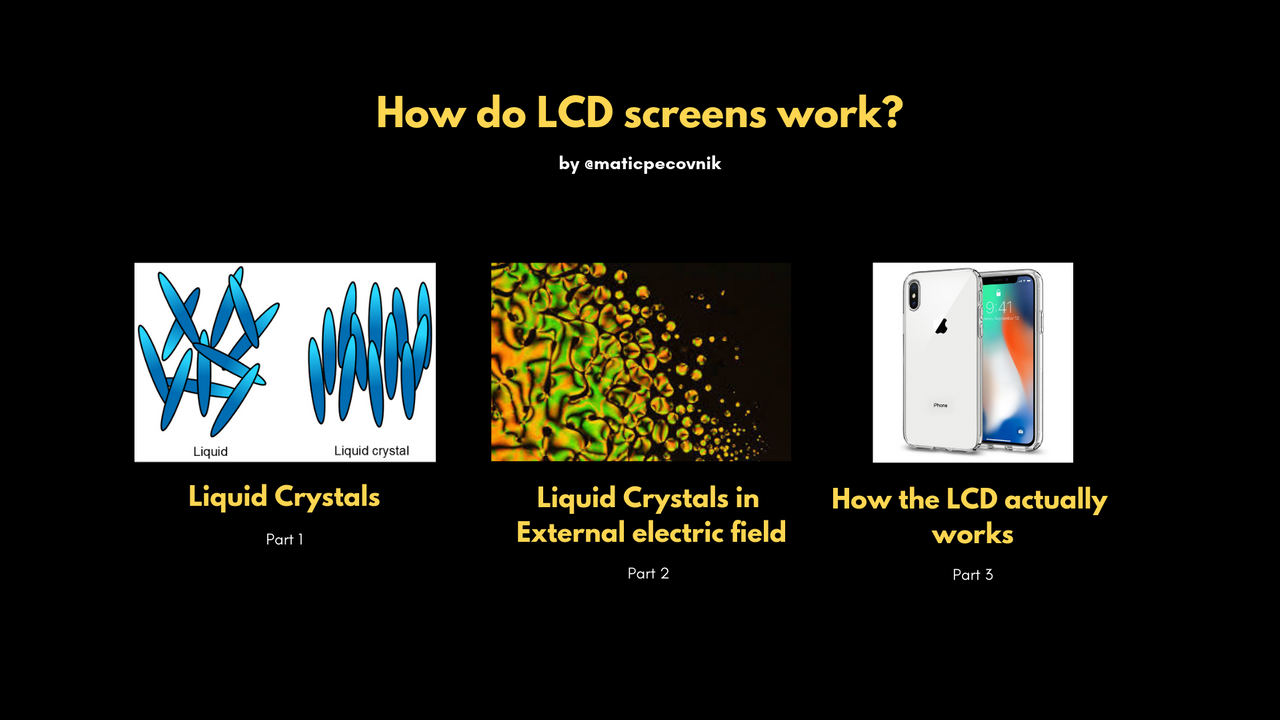 What is an LCD screen? Well the acronym itself does not give much away but the meaning behind the acronym is quite telling. LCD stands for Liquid-Crystal Display and it is a type of display that has been around for a couple of decades now. It relies on the manipulation of liquid crystals which is a very interesting phase of matter that is somewhere between liquid and crystalline.
But before we can understand how LCD screens work we must answer a more fundamental question. What are liquid crystals?

StemQ Notice: This post was originally submitted on StemQ.io, a Q&A application for STEM subjects powered by the Steem blockchain.