Over the past few months, I and dozens of other stewards, have been servants of @fulltimegeek.
We were given the amazing opportunity to hold and distribute over 350,000 Steem Power across many thousands of new and budding content creators, and boy did the community feel the impact.
The time has now come for this delegated Steem Power to return to its true owner, to aid a quest which again has the best interests of the community at heart.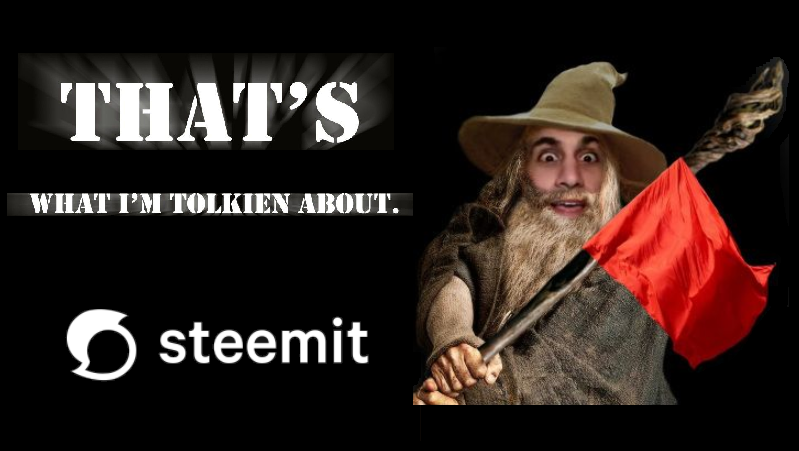 ---
Delegations by Stewards
Last week, I listed the delegations that the stewards had distributed to fledgling members of the community. In light of recent events, these delegations may need to be changed (and fledging accounts shielded), and so the list is not present in this report and will return if/when circumstances change.
However, I can say that at present, 24,635 Steem Power is currently delegated by the current stewards to other members (excluding alts. and Bid-bots) of the community, and I am sure this excellent number will be surpassed some time in the future.
---
Statistics for the last 7 days

source
---
Columns:
Name: Steem Username
Posts: Number of Top level posts in the past 7 days
Comments: Number of comments made in the past 7 days
Com_len: Total character length of all comments (excluding posts)
Wit_v: Number of Witnesses voted for
Votes: Total number of votes made in the past 7 days
Unique_v: Total number of unique authors who received a vote in the past 7 days
Down_v: Number of down-votes made in the past 7 days
Self_v: Number of self-votes made in the past 7 days
Self_v_%: Percentage of Steem Power used on self-votes in the past 7 days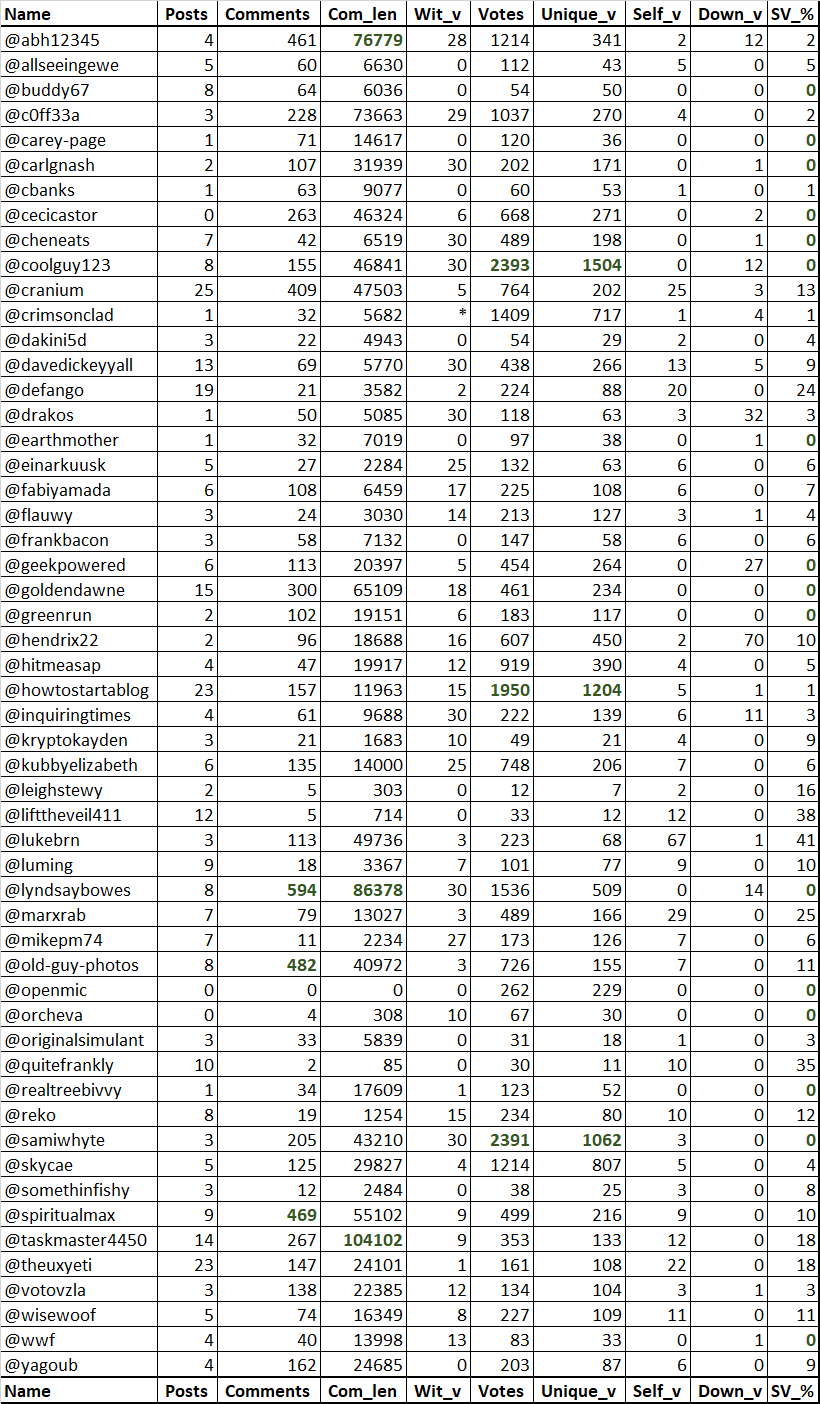 (@crimsonclad witness proxy @followbtcnews)
Data extracted from @arcange's SteemSQL DB at 11:00 am (UTC) 22th February 2018.
@arcange's SteemSQL is now a paid service and so the support of these blogs (which has been the case since the beginning) is very much appreciated. Thank you!
---
Weekly totals
| Interaction | This week | Last wk | 2 wks ago | 3 wks ago | 4 wks ago | 5 wks ago | 6 wks ago |
| --- | --- | --- | --- | --- | --- | --- | --- |
| Posts | 335 | 365 | 384 | 328 | 383 | 372 | 423 |
| Comments | 6436 | 7217 | 6371 | 7497 | 7562 | 7189 | 7733 |
| Up-votes | 25106 | 23280 | 24368 | 24742 | 23238 | 22582 | 23517 |
| Unique votes | 11945 | 10841 | 11229 | 10841 | 10264 | 10433 | 11025 |
| Self-votes | 353 | 242 | 299 | 255 | 293 | 347 | 392 |
| Down-votes | 200 | 142 | 126 | 221 | 132 | 129 | 135 |
---
Star Stewards
A slip in most categories however, a record number of upvotes and unique votes distributed this week!

source
Well done to @lyndsaybowes who has made almost 600 comments this past week - top interacting!
@taskmaster4450 retains his typing crown with 104102 characters worth of comments - hail keyboards!
@coolguy123 and @samiwhyte have both handed out over 2390 votes this past week, with just two votes separating them - up-vote legends!
Again, @coolguy123, @howtostartablog, and @samiwhyte - Master stewards of goodwill to all with over 1000 unique Steemians reached with votes this past week - sharing the love!
---
Summary
The SoG program has been the best thing I have been involved with since I joined the platform in August 2016.
There is much good talk about onboarding new users, and the signs are that this is coming to fruition thanks to many members of the community, new or old. However, when I think about engagement and support of new accounts, in order to keep them with us during the difficult first few months (and longer) of their time here on the Steem Blockchain, not even @curie can hold a candle to the amount of weekly support via upvotes and comments that the SoG has been able to provide.
The program has created a community to support individuals, as well and other communities and should be looked at by all Steemians as an example of how to be and act.
I hope that other larger accounts see @fulltimegeek as a pioneer, and look to follow in his path which has provided so much positivity and engagement across the platform.
---
The greatest of respect and thanks to you for what you have done for myself, the other stewards, and so many members of the Steemit community.
Your selfless acts will go down in Steemit history and shall not be forgotten.
Good luck in your quest man, you're already a legend.
---
Until we meet again, helmets on, and Steem on!
Asher @abh12345