As I said in previous reports, the stock market is slowing and possibly go into a two-year bear market.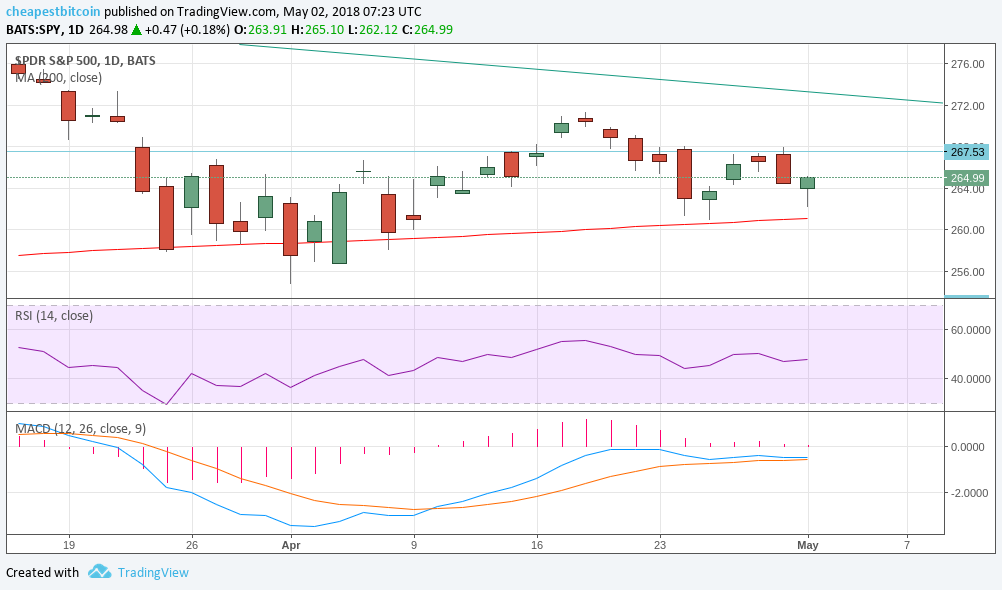 The stock market still has not broken its downtrend. Momentum is slowing down as we get closer to the summer financial break. The trade wars between the USA and every other country is also causing the financial markets headaches.
The only good news is that the S&P500 is bouncing off the 200 day Moving Average and is technically forming a higher low. Good news for the large tech companies may encourage recovery, but it is already getting a bit too late.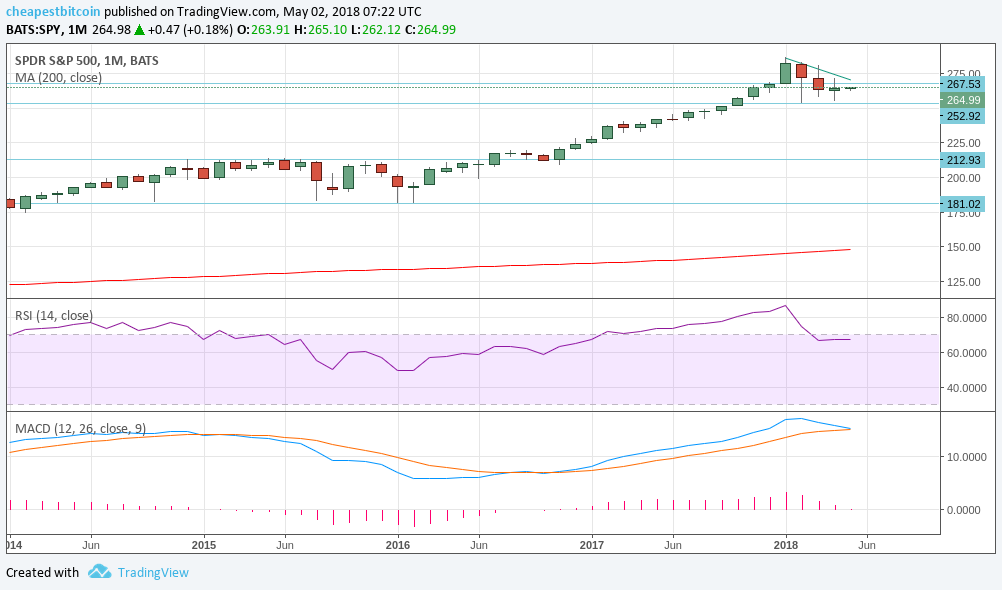 On the monthly chart, the RSI and MACDare going down which indicate a bad year for the stock market.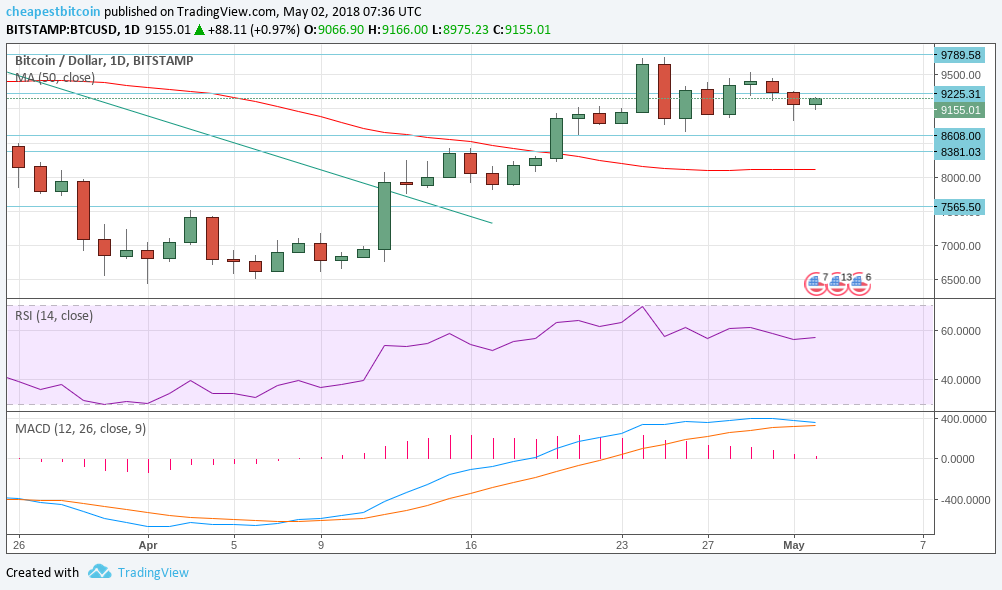 Momentum for Bitcoin has been slowing down. RSI is still not overbought. Still forming higher lows.
I wouldnt sell Bitcoin before the Nasdaq creates its own crypto-currency market.
Learn How to Trade With Bitcoin
http://cheapestbitcoinprice.com
Free $10 Bitcoin when you buy $100 Bitcoin.
https://www.coinbase.com/join/cheapestbitcoin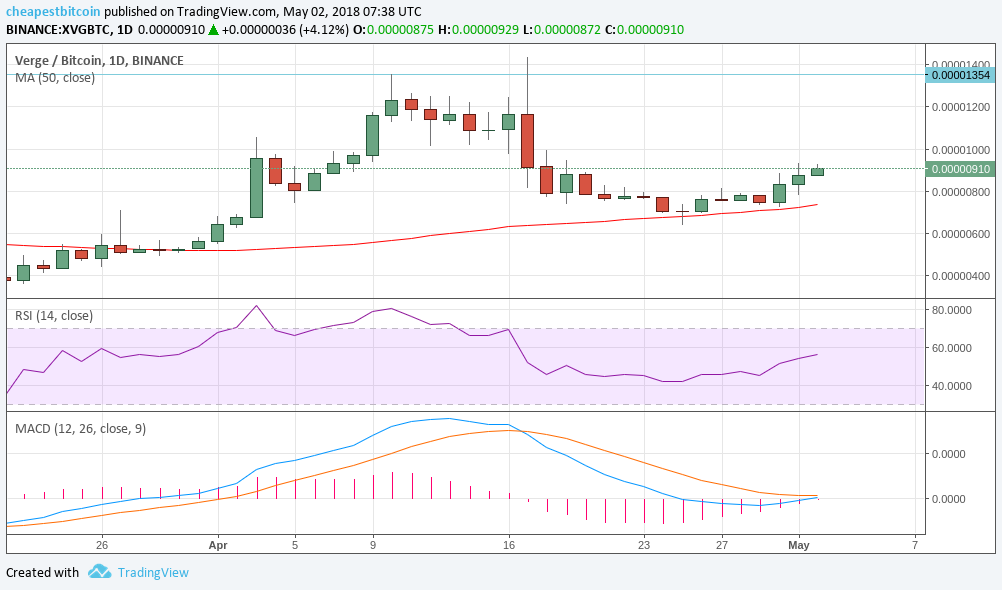 Verge(XVG) MACD is about to cross on te daily chart. Everyone who bought XVG after I announced the bullish doji is in profit. I am predicting a very good month that will at least double in value.
Buy XVG.
https://www.binance.com/?ref=10221165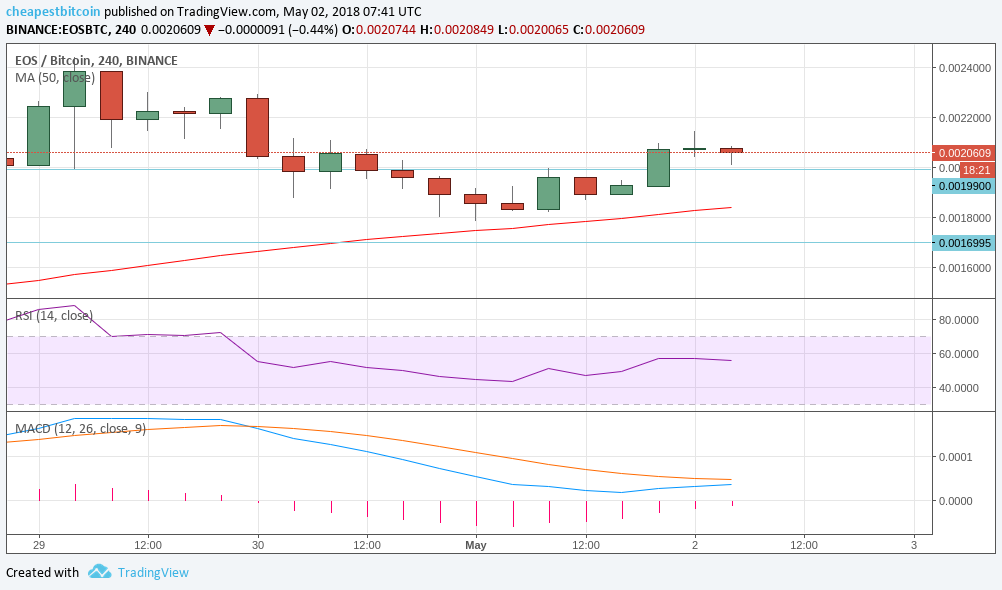 EOS has multiplied its value by four since I identified the bottom. The four chart indicates it has the momentum to try a break for a new All-Time High this week.