The last weeks have been real bad for all stock holders. At the beginning of October the negative sentiment we already saw in Asian and European markets finally hit the US market as well.
This week stocks seemed to find a bottom and especially today with good news from Trump we saw quite a rebound.
So let's take a look at the S&P 500. I think the next days will decide the direction for November. Multiple Fibonacci measurements suggest a resistance zone between 2730 and 2755. The question is if we will bounce back down or if the sentiments becomes positive enough (the Fear & Greed Index stayed below 10 today) and we begin a uptrend.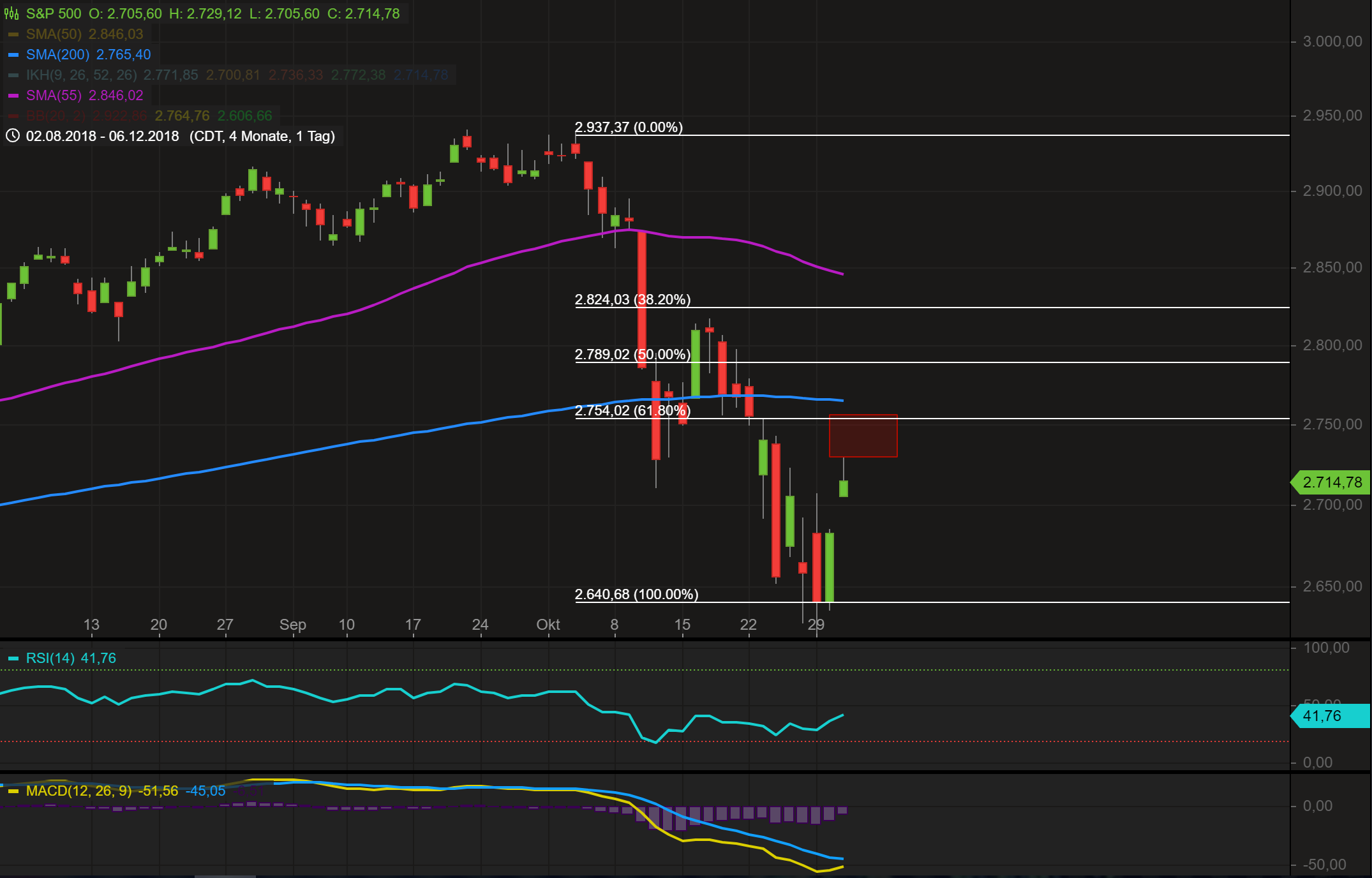 If we somehow break above 2750 we might see something similar to February. (compare to picture below)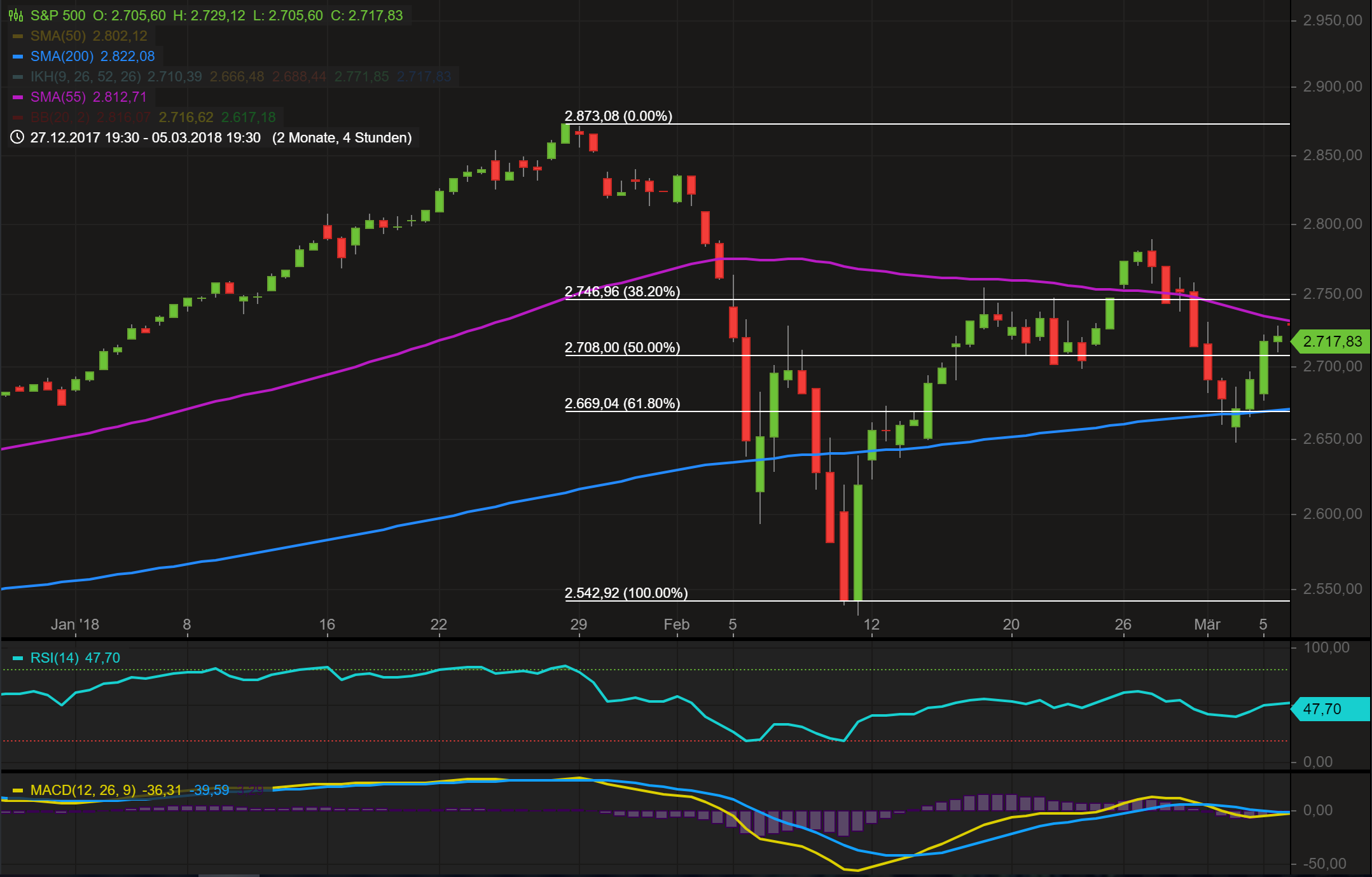 Note: In February everything went much faster, so this is a 4h chart while the first one is a daily chart.