This time I tried to kill two birds with one stone so here's my crossover creature: a freewrite that's also a story in under 300 words (294 in English, 256 in Italian).
Both thanks to @mariannewest and @swissclive for their great initiatives.. Steemit needs more people like you to flourish its huge potential!
https://steemit.com/story-300words/@swissclive/short-story-initiative-a-story-in-under-300-words
https://steemit.com/freewrite/@mariannewest/day-75-5-minute-freewrite-prompt-dog-hair
But let's cut to the chase.. here's my short English/Italian story!
---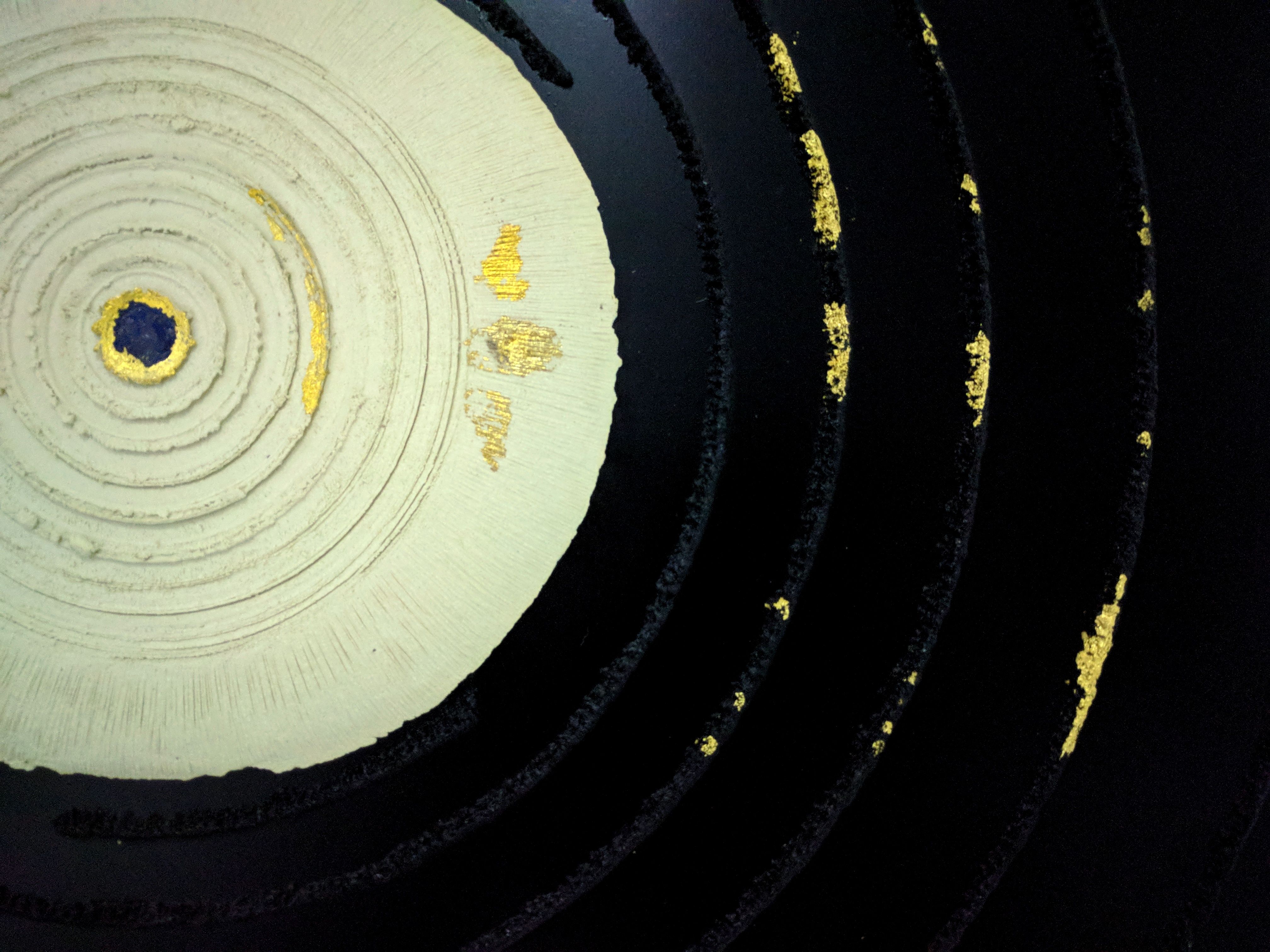 original by @f3nix
English Version
Countless eons passed before the endless and once empty paths of the Labyrinth started to be populated by a fascinating civilization: Stheemia.
In Stheemia, the only currency of exchange were stories. Simple tales for some bread, magnificent novels for a home.
The young Wonnim was as skilled at telling stories as ambitious. One day an old beggar, to whom Wonnim had saved his life, confided to him the secret of the Fountain of a Thousand Stories.
This mystical source rose at the centre of the Labyrinth, surrounded by the Garden of Whispers and many other jets of crystalline water. Anyone who was able to drink from it would have had the gift of telling the most amazing stories with incomparable mastery.
Unfortunately, the closer you got to the source the more the adventurer would lose words and imagination.
Wonnim did not think twice and prepared his bundle, excited for the quest.
At first, thanks to his skills, it was not difficult for the crafty young man to find clues on the way forward.
Later on, as he approached, Wonnim began to progressively lose the ability to narrate, now a word, now a plot.
Not much time passed before he could not even buy the hair of a dog as incapable as he was to even make a funny joke.
Despite everything, thin and hungry, he arrived at the gardens. Joyous water games welcomed him as he crossed the threshold of that heavenly place where, at the centre, it was said there was the legendary fountain.
In that moment, Wonnim's poor mind completely abandoned him.
And so it was that, without remembering the reason that had led him to that enchanting place, the ambitious man kept wandering for those gardens, stammering confusedly along with others before him.
Versione Italiana
Innumerevoli eoni passarono prima che gli infiniti percorsi del labirinto brulicassero di quella affascinante civiltà: Stheemia.
A Stheemia la moneta di scambio erano le storie. Storie semplici per un po' di pane, interi romanzi per un casa.
Il giovane Wonnim era tanto abile a raccontar storie quanto ambizioso. Un giorno un vecchio mendicante, a cui Wonnim aveva salvato la vita, gli confidò il segreto della Fontana delle mille storie.
Al centro del labirinto esisteva una mistica fonte, incastonata nel Giardino dei Bisbigli e circondata da mille altri getti d'acqua cristallina. Chiunque fosse riuscito ad abbeverarsi avrebbe avuto in dono la capacità di raccontare le più incredibili storie.
Sfortunatamente, più ci si avvicinava alla fonte più l'avventuriero avrebbe perso parole ed immaginazione.
Wonnim non esitò e, preparando un essenziale bagaglio, partì alla ricerca.
All'inizio, grazie alla sua abilità, non fu difficile per lo scaltro giovane trovare indizi sulla strada da seguire.
Poi, mentre si avvicinava, Wonnim inizio a perdere sempre di più la capacità di raccontare, ora una parola, ora una trama.
Ormai, non si sarebbe nemmeno potuto comprare il pelo di un cane da tanto era diventato incapace di raccontare.
Giunse al Giardino, magro ed affamato. Gioiosi giochi d'acqua gli diedero il benvenuto mentre varcava la soglia di quel posto paradisiaco ove, al centro, si diceva vi fosse la leggendaria fontana.
E fu lì che la mente di Wonnim lo abbandonò del tutto.
L'ambizioso giovane, ormai dimentico del motivo per cui si trovava in quel posto, restò a vagare assieme a molti altri per quei giardini, bisbigliando frasi sconnesse.