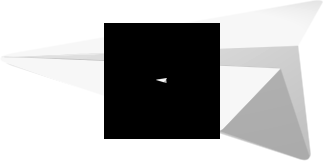 Everything happens for a reason. Life, Death, stubbing your toe, biting your tongue, moving, success, doubt, fear. We are all able to achieve these motions throughout our existence because of our current atomic stasis. Moving beyond our world we are inept, clueless and wouldn't be able to determine left from right or up from down. Even if you wanted to stub your toe or say your name, you have no control over it since your energy is not structured and maintained atomically.
Bodies beyond our world too have a voice. They use it to speak just as we do but it's rarely heard since you are not trained to listen for it. On rare occasions, a bridge is created between worlds through a connection of similar energy emitting strongly from each side. People now categorized as empaths obtain the ability to hear these bodies. My first transcript of the rare occurrence is shown below. These words will now be able to be heard and pushed to their rightful recipients. Note that each line is a different voice each voice overlaps the other and some instances are intertwined.
"It's nice talking to you.
Can you give it to him please? she said in an almost perturbed way, so soft to speak though.
We're gonna go. We're gonna go find that shoe.
Belief
in more deday
Somebody's got a notepad.
Preppy collard locking someone
at this point in time
Keep flora (yawning as he speaks).
I'll go five minutes.
As if you were about to fall asleep deeply listen to the thoughts that run through your mind. Are they your own?