I was watching a movie when one of my nieces walked in and asked if we My son and I) want to join them watch the fireworks display near our City Hall. Now my son doesn't really like watching these kinds of things. He is more like my father who is an "I'd rather stay at home than waste my time on other things-person". However, this time, his cousins were able to convince him to come along and walk all the way to the Marikina Sports Complex where it will be held.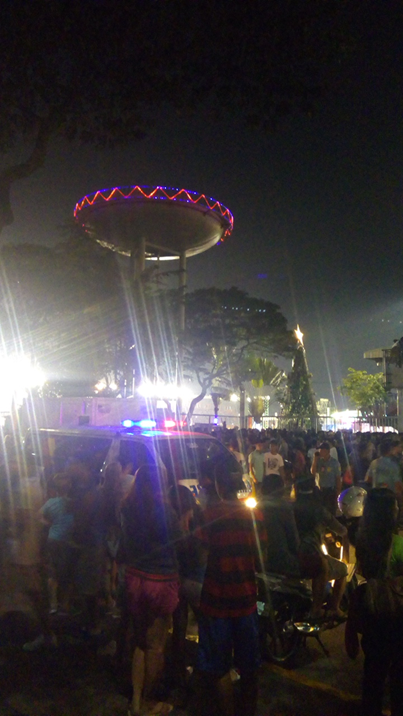 As it turned out, this was an end of year concert sponsored by our city (Marikina) to promote their projects so we have to wait for remaining bands to wrap up their sets.
Oh, I forgot to mention that the ambulance in the middle of the crowd (above) is Bamboo's (The Voice Philippines) ride heading towards the stage.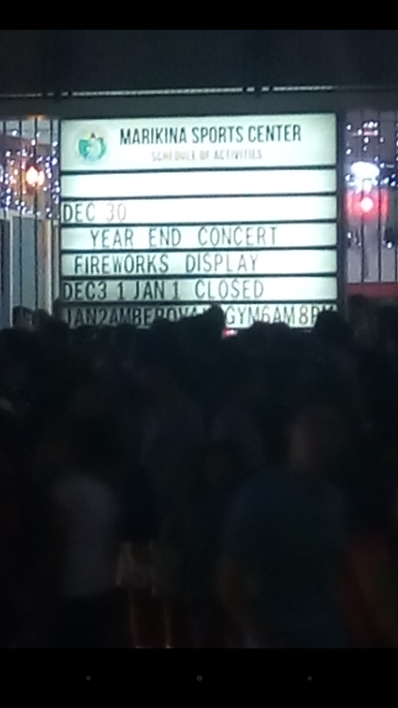 At around half past eleven, one of the kids started complaining that it was taking too long for the fireworks display to happen, and that she is tired of standing around and that she's starving. By the way, we were just watching the concert on a big screen, which is the big white blur beneath the North-star :).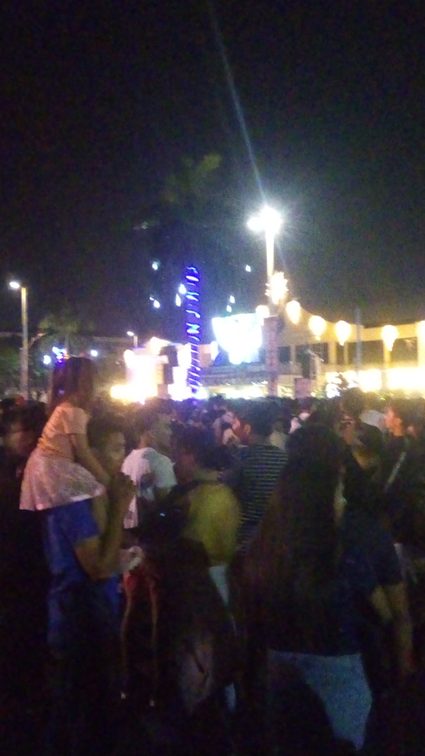 Despite the fear that we may miss the fireworks display, we started trekking through the sea of people to try and get through the nearest McDonald's which is just around the corner, in the quickest possible time.
There were about 5 long lines in front of the counter and we jumped in on the end of the shortest. I was maybe 3rd or 4th on the line when I saw the street light up so we ran out to the nearest exit and as I feared, it has already started.
We tried to find a nice vantage point but every place seems to be covered by McDonald's roof.
Without wasting another moment, we pulled out our phones and started filming and taking pictures. Unfortunately, my phone's memory ran out after a minute and batteries died down after taking a few images.
I hope you'll like what I have captured…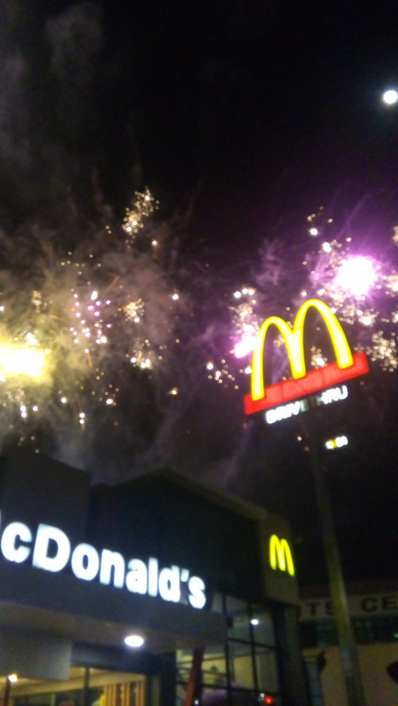 This one's a bit weak...hehehe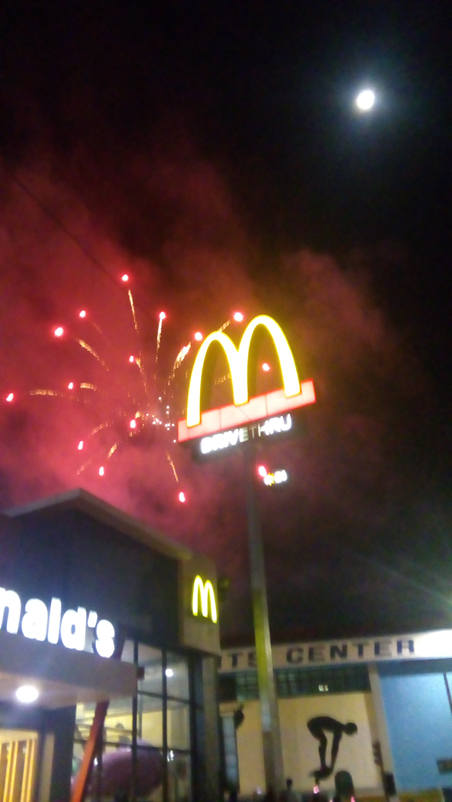 This one is just about right.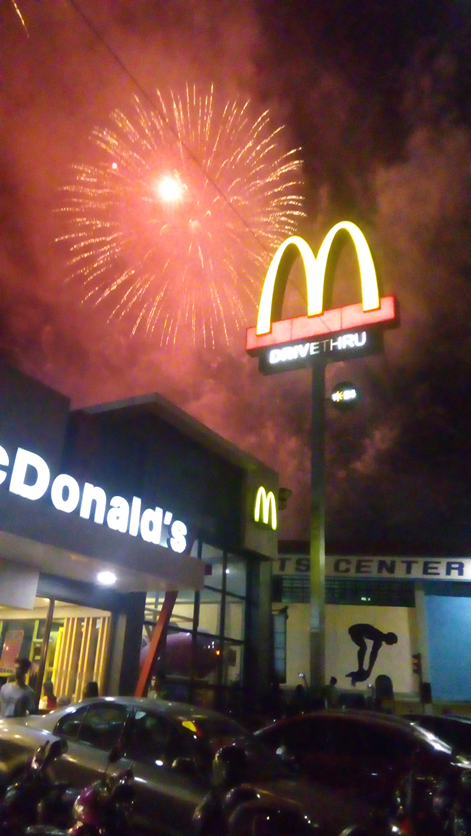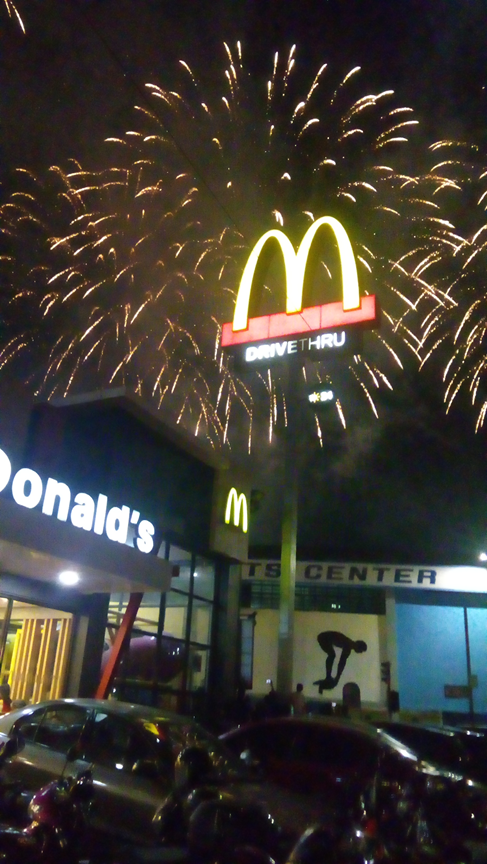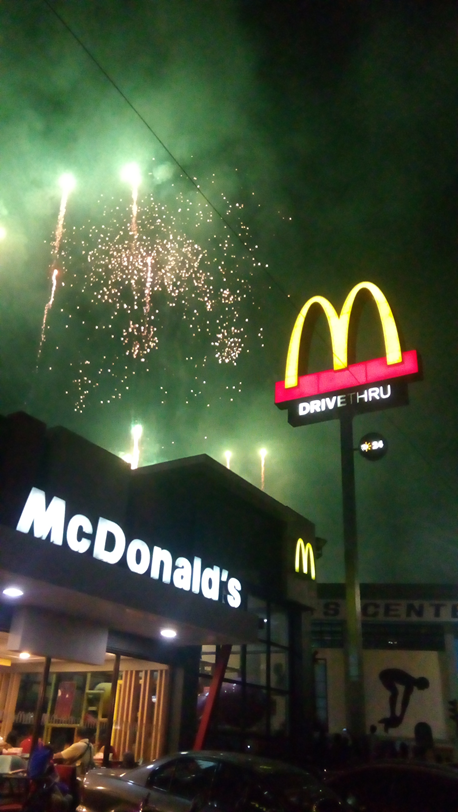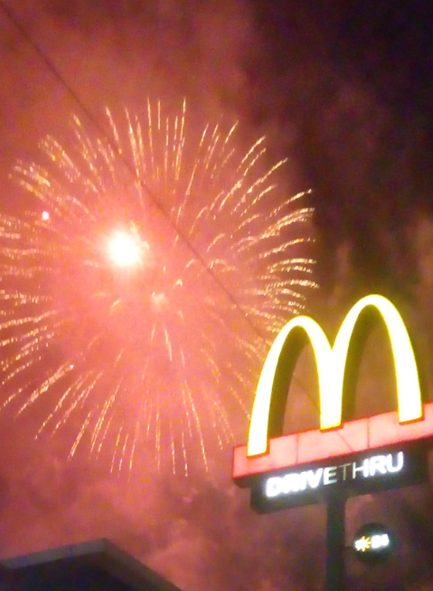 Just a snapshot of the video...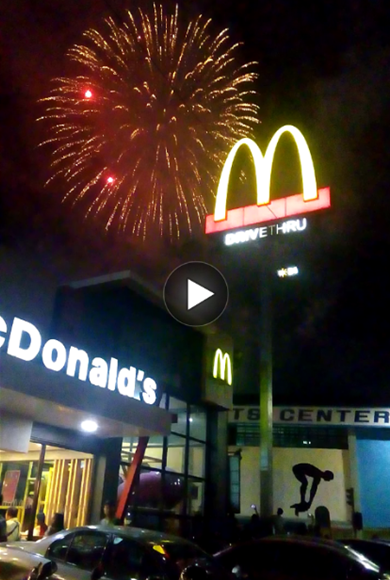 From my Family to yours...Happy New Year to All!!!