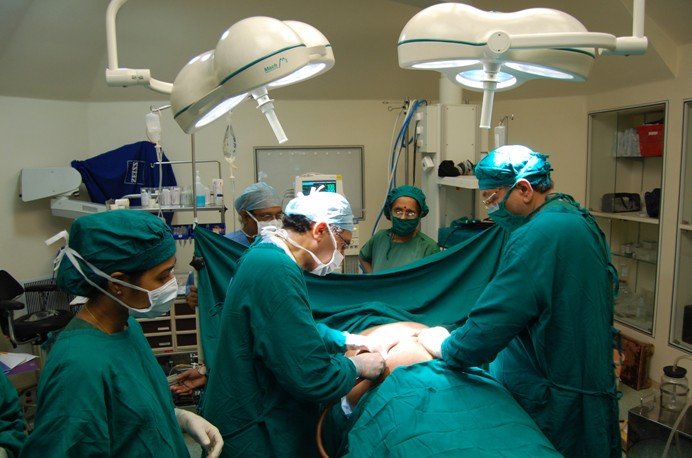 Image by Thenortheasttoday.com
Brian had just finished blood and marrow stem cell transplant for his patient suffering from Aplastic Anemia with other fellow surgeons, he has so much hope that his patient is going to make it not because his patient is eligible for the operation….but Brian doesn't have the strength to lose his patient in-regardless of the potential long-term side effect, but for the stress they have undergone searching for a matching donor of his patient bone marrow (they had to undergo Allogeneic transplant procedure), the money spent, the pain undergone by his patient.
Brian exhale, raised up his head to the sky as he step out of the hospital, stretch his shoulder as if they were heavy, his patient case has been so serious to him that it took all his concern, a burden getting too heavy for him to carry? But no he knows that he has to keep his head straight so as to be at the top of form for his patient.
He drove down few meters away from the hospital to a restaurant to get some soda to gulp, he entered and make his way to a sit near a window so as to catch the glimpse of busy people walking down the street and busy minding their business, soon an African American waiter walked up to Brian, "Sir, what can I offer you? Here is our menu, you can have a glance to see what you would love to take." Humm just soda, I am okay. He replied. Soon, the waiter came back with Brain's order. Thank you Brain muttered as he turned back to catch the view of the busy street as if there was something so serious going on.
Not quite long, Brian heard a voice from afar yelling "Monkey! Go back to your ghetto where you run guns, this job aren't meant for you okay?" Brain was not pleased to hear the racist remark. The waiter had mistakenly poured drink on the customer's expensive shirt when struggling from falling. "But that is not enough reason for such a remark." Brian muttered. Few seconds later, there was a ruckus in the restaurant. Brian couldn't hold it anymore cause he had needed a cool place to calm his troubled mind, but that wouldn't stop his fervency to correct the man that passed the racist remark on the waiter.

Image by CHRISTOPHER TEH BOON SUNG
Brian stood up and went to them, "Excuse me!"...no one gave him attention, "Excuse me….please I am finding it hard to breathe in here, the air is stuffed with hatred and ignorance!" Everybody went mute as Brian turned to the man that passed the racist comment on the waiter, "Hello, Brian says since you are superior to other race, can you answer my questions?" The short white man looked critically at Brian, "well, you only have my attention because we are same"
"We are same? Huh okay." Brian says, what is the superiority between two lifeless bodies?
And the man responded sharply "superiority? Haha, funny, There is no superiority whatsoever, they will eventually get rotten.
Brain: So if they eventually get rotten, what makes you think you are superior to this waiter when you and he eventually die one day? Cause hell nobody is going to cheat death! It is a debt we are all going to pay someday.
White Man: Silent
Brian: Since you are silent, let me continue with my questions, those two dead bodies, what impact have they got to make? Will one decay specially than the other because one is believed to be superior? Or will the supposed "superior" body fertilize the soil more than the "inferior" body?
Or tell me, will grieving be quantify by been superior or the love we have for our loved ones when they die?
If a black man dies, would I have to grieve specially for him because he his black? Or if he is a white, would I have to grieve more because he his white?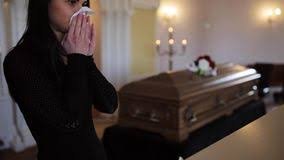 Image by Dreamstime.com
What makes us grieve when we lose our loved ones is dependent on the love we have for them, moment shared, time spent together that we can no longer have again but only the memories of them in our mind, not because they are Black or Asian or Hispanic or Latino, Native Hawaiian non American India or White!
Okay, for the sake of discussion, there were two people of different race to undergo an operation, in the same theater room, when they have been cauterized would they smell differently?
Can we just have some little common sense here especially for those that refuse to have one!
Why can't we love ourselves truly? Back for ourselves and be there for each other…
If I do have a cut and you have one, isn't the same color of blood that is going to gush out? Or because we are white, we are going to have a white blood color?
A black man has same ailment that another white man has, wouldn't they be diagnosed following the same procedure? Or would we say because one is "superior" to the other, they would have to follow another procedure? Or tell me because a subject is white and he his suffering from headache, would now be given pills to cure tummy upset? Is that not madness?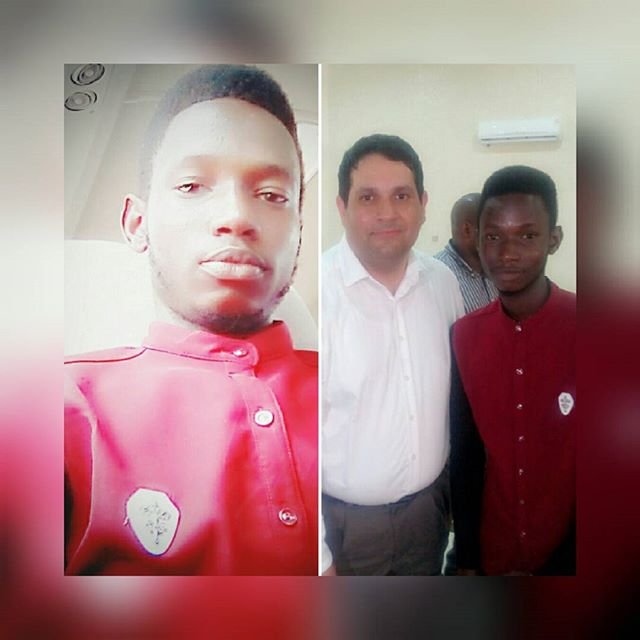 Me and Professor Santiago at a Seminar.....telework
This should tell you that our system is wired the same way irrespective of your damn race! So why place superiority on one than the other?
We are meant to complement each other that is why we have different skin color! Has it ever occur to you that the world wouldn't have been colorful if we have just one color skin? Don't you know the power of beauty and diversity would have been defeated?
So can you borrow some MJ step and moon walk away from your ignorance Mr. White?
I am here to grab some drink to cool off my mind after hours of operation on my patient suffering from Aplastic Anemia, A white that could only get match for his marrow by an Asian!
So Wake up!