Now
He knew the moment life left her and the haze cleared from his mind. He saw her body go limp before the pulse began fading out. Shutting his eyes to what he knew to be the truth, he murmured a prayer.
"No. Let it not be. Dear Lord, please. Not again."
He knew the prayer would not be answered. Where they ever answered? It was not answered then, it won't be answered now, but he knew the importance of prayer. Whether they were answered or not, it was his duty to pray.
As he disengaged his body from hers, her already stiffening body went flat on the bed, confirming what he knew all along. Another one was dead. They always died. Weak creatures.
"If your strength fails in the time of trouble, your strength is small," he murmured to himself, disgusted at the weak women moving about earth. Can't one survive the way he did? He was tired of going down the river every other night.
When would he get one who could withstand the process?
Grabbing the keys by the bedside, he unlocked the chains. Starting with the one at her neck, he winced when he saw the angry red imprint.
"This was too tight!" he scolded himself, shaking his head. It was always too tight at the neck. The trick was to apply just the right amount of pressure. He had to learn that.
By the time he removed the last chain from her legs, she was turned and facing the ceiling. He unseeing eyes and looking surprised as the life left her. He mouth open in a silent scream that will never be heard.
He wished he was a photographer, he would have taken a picture of the art before him. Her human hair, though unruly, added to the catching view, and he felt almost sorry that he had to dispose her body.
Taking the five chains to the store, he realised how tired he felt. He would get to the river later. He needed rest.
Shifting her to the side, he joined her in bed and felt a sudden overwhelming wave of sadness.
"Good night," he said as he fell into a sleep, the familiar laughter herald the nightmares.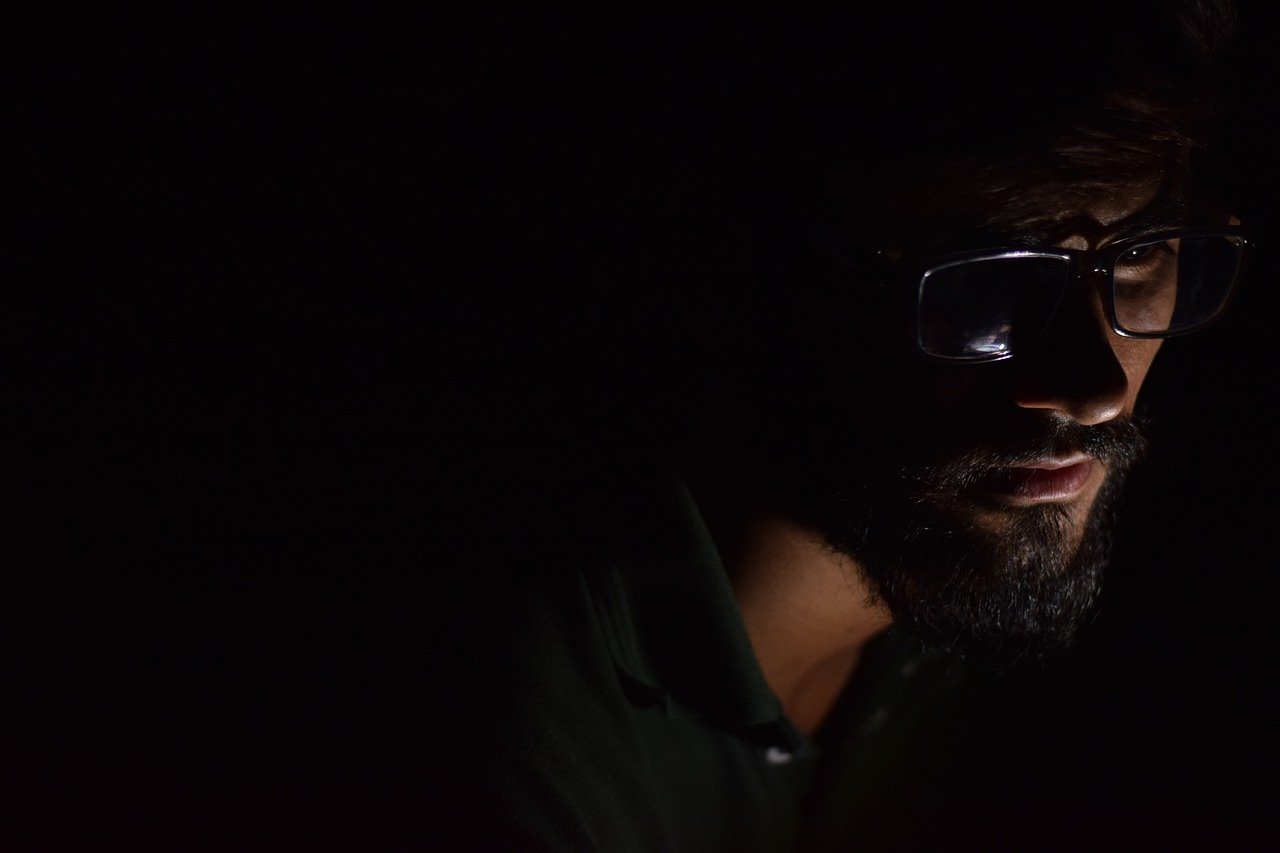 Pixabay
Then
"If your strength fails in the time of trouble, you are weak," she whispered in his eyes, unaffected by his tears and whimpers. He knew better than to cry out.
"You have to be a man. You have to know how to pleasure a woman. You have to know pain to recognise pleasure," she continued as she stroked his limp penis. This was her fifth attempt to arouse him. The last four times, she was successful, each time longer than the last.
"Please," he begged.
"I have told you, never beg. Instead, say your prayers."
Shutting his eyes as tight as possible, he tried to will two things; he willed that his penis would react and give her what she wanted, and he willed that his prayer would be answered.
"Please save me. Please help me, Dear Lord. Please," he whispered, even as he knew he won't get an answer. His prayers were never answered, but whether they were answered or not, it was his duty to pray, especially when in trouble.
His voice was hoarse from crying and the pressure of the chain on his neck. His shoulders ached from the way his hands were twisted and chained up. He gave up trying to move his legs a long time ago; that too was fastened in chains.
As his penis gave her the reaction she wanted, he breathed in relief. Five times was the goal. Her chuckles sent shivers down his spine as he fell into unconsciousness.
"Goodnight," he heard her say.
He knew he would wake up in the morning clean and in his bed with pain as the only proof of what just happened.
Posted using Partiko Android