A true story.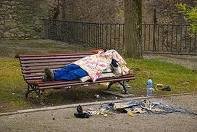 The poor population is growing rapidly, but one man is off the streets and living under a roof, at least as of last sighting.
I chose to source images, one picture being someone who looks similar to John for this post instead of publishing his real location and likeness.
Stepping in to help and knowing when to step out of the way.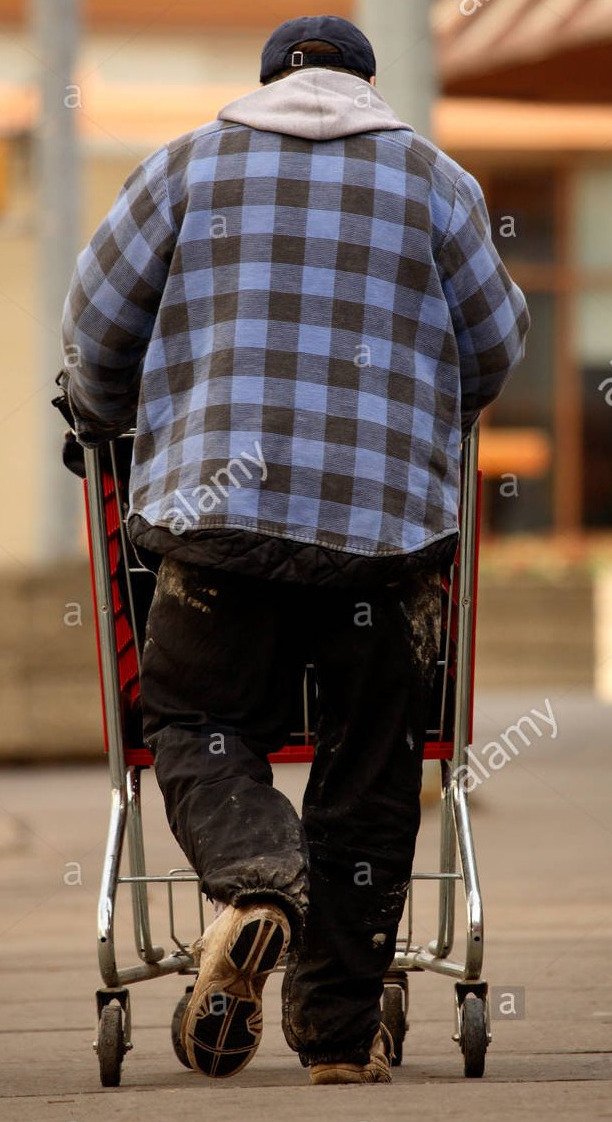 ---
Years ago
Every Friday I would go to pick up my young children from school. It was a dozen blocks that I walked with no problems most times. The school was sandwiched between one of the many red light districts in the city and a lovely park, filled with bums, half a block away from the school.
I had logged hundreds of hours at the door waiting, and I got to know the other parents. Sometimes plans for a weekend birthday party were made at that twelve-foot double door. I liked to watch the young toddlers run up and down the hill playing tag as I waited. School let out at 5:05 p.m. dull. That means that there was a fifteen minute range of time in which the door might open, so I always got there early. The doors would open, children spilling out, each grade having differing rules for leaving. The first few grades stayed with the teacher who made sure every single one had a parent to run to. I always wanted to be there so that mine were not sent back into the school.
When my two little ones came out, there was a choice to make. I could walk them through the day-shift of professional "ladies" working to the north of us, completely avoid that district, or head down the hill toward the park and meet new people that do not smell so new. It is easier to teach a lesson on charity than one about men with breasts in high heals, so we went past the park. I always gave a few bucks to anyone who asked. There were many poor people who hung out in or near this particular park, some even lived there. Little John was a resident.
Sometimes Little John was sleeping on a cement bench, a lump of a man, hanging off both ends of the park bench, with his shopping cart and many blankets in bags next to him. Other times, he was pacing back and forth near one of the other benches, his shoes a talkin', barely connected to the souls. He was a big guy, heavy set, six-two, thirty-five or so, curly brown hair, a beard and Marlboro-man skin.
That first day, he was sitting there under a rubber tree, thirty feet away, muttering to himself and writing notes on poorly folded bits of paper. Before we saw him, we knew we would find him by the odd smell of mildew mixed with body stench that dominated the entire block just downwind of Little John.
I cannot feed all the poor, but I am moved to action when the situation is non-threatening and there is a genuine need. I am sure that many of these people cannot help where they are in life. They certainly cannot help the way they smell.
I was taught as a child that there is a blessing that comes with each unspoken good deed. It stuck and I have passed it on to my children. That first day, we all agreed that the man on the bench needed money. I simply pulled out a bill and asked, "Who wants the blessing?" The kids both grabbed for it and my smallest won the privilege of handing the ten spot to the man, then skipped back to me as we headed toward home. The man waved and smiled at me. He had perfect white teeth like a Hollywood personality, you know, for those close shots. I wondered what caused him to end up in a park, one of many poor souls, evenly spaced out in the huge park, equally lonely.
Nicknames, another tradition that got passed down, are given to any store, park, restaurant or person that we interact with regularly. At this point in the story, we had not referred to this man with the customary naming convention as of yet. He was just the homeless guy by school. I later found out his name was John. The nickname, Little John, alludes to there being further contact with him.
I will be sharing the full story and conclusions here on Steemit.
Not @done yet. To be continued...