Hi Steemian ...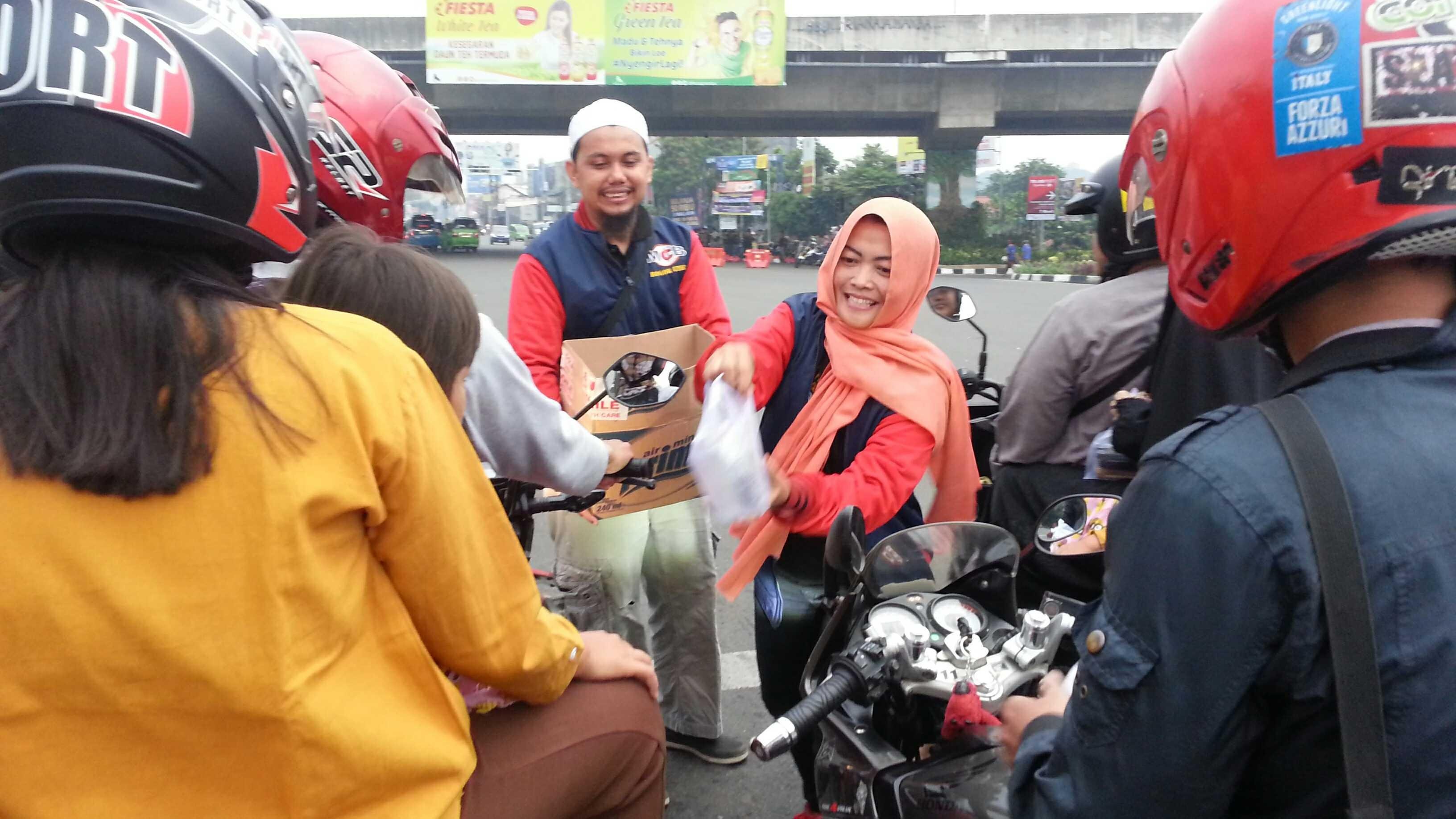 In the 11th Ramadan socio-cultural community from Bogor, Bogor Lover Community (Masyarakat Cinta Bogor/ MCB), District Management of Bogor Utara Sub-District (Bogut), conducting social activities to distribute free takjil for motorists passing by on the road.
In this activity so that we can also feel happiness together into an event that pleases everyone, especially in the holy month of Ramadan. There is an impression that we are competing in doing good, it is because we expect the blessings of Allah SWT.
The purpose of giving takjil is to foster social feeling and provide benefits for traffic riders who break their fast on the road and give blessing to the takjil provider.
This activity is less than a week started plan and socialized to group whatsapp MBC Bogut. We publish: from the planning activities of the MCB Bogut Board, the determination of the organization, the arrangements both in terms of preparation ahead of the activities to funding for takjil.
Since morning the colleagues have prepared raw materials takjil to be cooked and wrapped. At 15.00 start to go to activity location. Do not forget to pray first for the activity to run smoothly, and congratulations in carrying out this activity.
The location point we were headed was a red light crossroad in front of El Centro Apartments, Jl KH Sholeh Iskandar Cibuluh intersection, North Bogor.
Takjil is a food to cancel / break the fast. Menu takjil that we prepared such as lontong the contents of oncom, bakwan, risol and a glass of water in packs of 200 takjil package.
Meanwhile, to break our fast with serodot noodle menu, lontong isi, fried, mineral water and warm sweet tea. There are also coming from members of MCB Bogut to provide support by adding dates and some types of market snacks.
Implementation takjil starting at 17:15 until 17:40. We pressed beside the green light sidewalk, and when the red lights came on we then handed out takjil. Within a short period of time, alhamdulillah 200 packages were distributed to the passing motorists.
"This activity is the first for MCB North Bogor, besides looking for reward also to build cohesiveness between members, hopefully useful and blessing," said Chairman of MCB Bogut, Bang Nali.