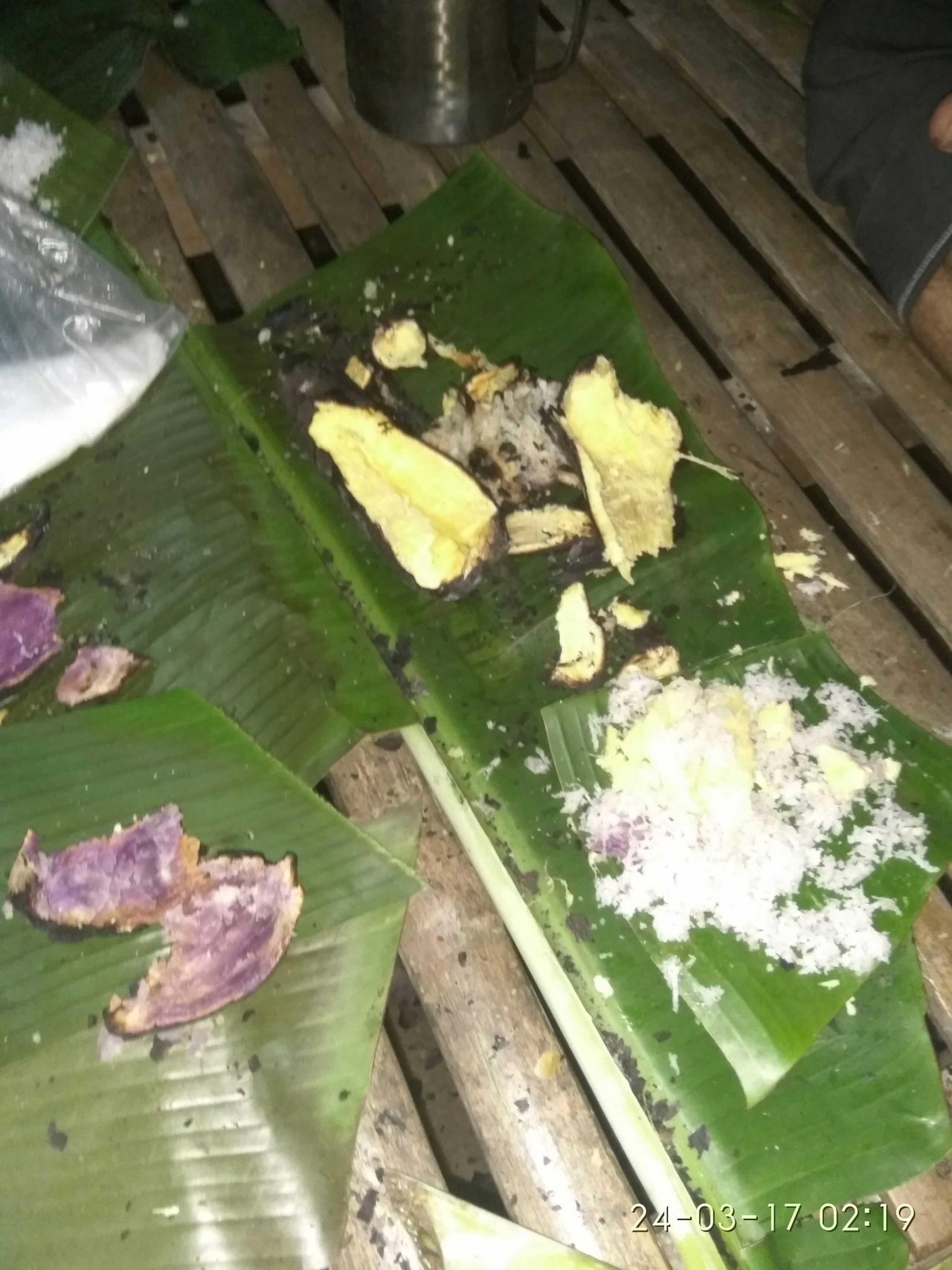 Hi friend steemit ...
My story today is about fried noodle food that is very popular in Aceh. Last afternoon I stopped at a stall for lunch at seputaran Milk Base to fill the logistics to the people in who began to demonstrate. Then my eyes were on a noodle trader who came from Aceh. Immediately my mind wandered to the beautiful story with friends when visiting his hometown in Aceh.
Actually this is an old story. When I visited my best friend in Aceh. At that time he invited us to go to the beach in Ujong Blang, Lhokseumawe city. There is a location around this beach that there are many shells, oysters and sea slugs. Then he invites us to adventure dive for oysters. I imagine a friend of mine who just agree to adventure. Apparently he had prepared some sack that has been renovated like a bag. Then the sack that has been roped on both ends is ready in kalungkan to our neck. Hahaha .. It looks like a real clam locator ..
We dive near the rocks of the shells, the sea is not too deep. My first experience was very difficult to pull out the shells that clung to the rocks. But eventually I can get it too. Quite a lot too when compared with my friend. After almost two hours we dive, then we collect our provision today. Wow .. I imagine how difficult the life of fishermen who daily just diving looking for shells. Imagine ,, 2 hours the three of us dive, but my friend said that if the sale will only get 17 thousand dollars only. Uhhh ..
I think he'll sell the shell sumua we've got. Uh ,, it turns out he took us to a Mie Aceh stall. Then he ordered 3 portions of Mie Aceh and handed over the shell we got earlier. I was a bit surprised, having never eaten this kind of seashell noodles. Wahh ... It turns out .. Very good ... Very very sedaaapp ....
My tamen said, eating shellfish can increase the stamina of maturity .. Haha ...
So many of my stories today.
by @ericksteem