How It All Began For Me
Up until 2006 I hadn't written a short story since my college days more than a decade earlier. All that changed when I was lucky enough to take part in a short story course taught by C. Michael Curtis of The Atlantic Magazine. I learned so much from that course, which comprised of a refresher of the basics and then drafting our own short story, which was critiqued by other classmates and then by the master himself.
In the end of this six week course, I had my very first short story titled, The American Dream which I published here on Steemit in installments nearly three years ago (Pt 1., Pt. 2, Pt. 3, Pt. 4.) Those old days of Steemit were amazing, reading these old posts brings me right back to the excitement of those days.
C. Michael Curtis' course stretched my idea muscles and although this first story wasn't what I would call my best work it was a satisfying piece of storytelling and it paved the way to everything I've written from that point forward. After I wrote The American Dream I was on such a high from the process of writing it I submitted it to The New Yorker magazine for publication.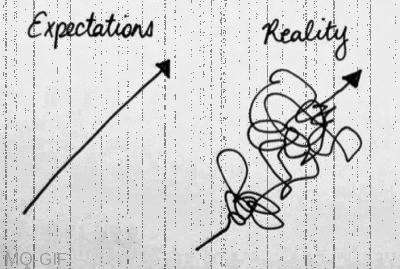 After I got their very polite rejection six weeks later it put an end to my naive euphoria and I discovered I, indeed, had much more to learn. Like so much in life, expectations so often differ from reality.
The Perfect Genre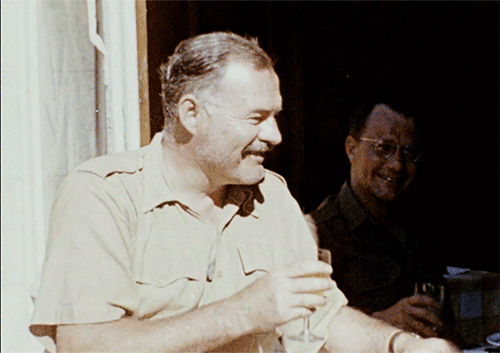 For me, there's no better genre for a beginning writer to practice than the short story. Reason being, if you can master the art of storytelling in the 1,500-to-30,000 word range that the short story genre encompasses, you have the chops to write a novel.
Beware, it's not as simple as it seems and it's easy to get cocky after you get some glowing feedback on your work. If you want to read a master check out some of Ernest Hemingway's short stories. Some would argue he's not the best but his work is always the bar that I've tried to reach, his words are so simple and ring true.
The great thing about the short story is it doesn't take months of your life to produce so there's a certain sense of satisfaction there. It allows you to practice, to learn, and to refine.
If there's any piece of advice I could give to new authors is first drafts are usually far from final drafts. Set aside time to let the story to linger after you've written the first draft then revisit it a few days later. Also, have a trusted inner circle of beta readers who can give you good, honest feedback on your drafts.
What Keeps Me Going
Over the course of the past few years I've written a few short stories, some of which I've published and some that have never seen the light of day. When I'm at the gym with my headphones on I'm never listening to music, I'm usually devouring a new story on The New Yorker Fiction podcast.
Over the years this podcast has been like my masterclass for short stories. When I worked a day job I'd listen to an episode on my lunch hour. Host Debra Treisman invites established authors on the podcast to read short stories from other famous authors. Afterwards Debra and her guests dissect and discuss the story that was just read. I can't even express how much I enjoy this and how much I've learned from it. Each episode is like a writing course and a wonderful adventure rolled into one.
Steem Fiction
A few months ago I was lucky enough to be invited by @jeezzle to write a short story for @steemfiction. Sadly, I was a slacker and didn't meet the deadline but many other talented writers did and the end result was a wonderful collection of short stories published on Amazon called, Voices in the Darkness: Tales from the Steem Blockchain (Steem Fiction). I encourage you to support their effort by following @steemfiction, picking up a copy, and writing an Amazon review. This project is amazing publicity for our platform and the Steemit Community as a whole.
As a result of @jeezzle's prompt (thank you again) I did end up with the framework of a short story that I'm pretty proud of called, Missing Time. After a few more edits and rewrites I'll be publishing it here on Steemit and submitting it to The New Yorker magazine. Maybe I'll get lucky this time? If I do, you'll be the first to learn. Well, maybe the second, my wife will be the first to hear me scream.
Being a writer is both the best profession and the worst profession all rolled into one. It has a lot in common with being a crypto trader because it sends you on a constant roller coaster of emotion and you need to continually find your balancing point.
Being a writer is fraught with dizzying highs and nauseating lows, struggles, rejection, inner demons, and tons of work that goes unseen. I respect anyone who attempts it. All of us are a band of brothers and sisters on an endless quest to learn from one another, polish our skills, and hopefully entertain readers in the process.
Thank you for reading,
Eric
(Gifs sourced from Giphy.com)
---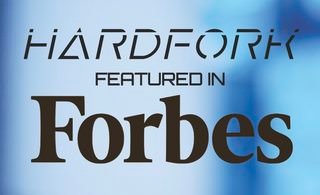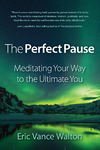 *I am an American novelist, poet, traveler, and crypto-enthusiast. If you've enjoyed my work please sign up for my author newsletter at
my website.
Newsletter subscribers will receive exclusive updates and special offers and your information will never be sold or shared.
Alarm Clock Dawn, one of the first full length novels published on the blockchain, and the book that started it all for me can be found HERE. Or Click Here to read it for free on the Steemit blockchain
My book on meditation, The Perfect Pause, is priced at $12.99 (paperback) and $4.99 (eBook). Buy the paperback and receive the eBook for free!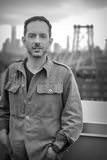 Let's Keep In Touch
www.ericvancewalton.net