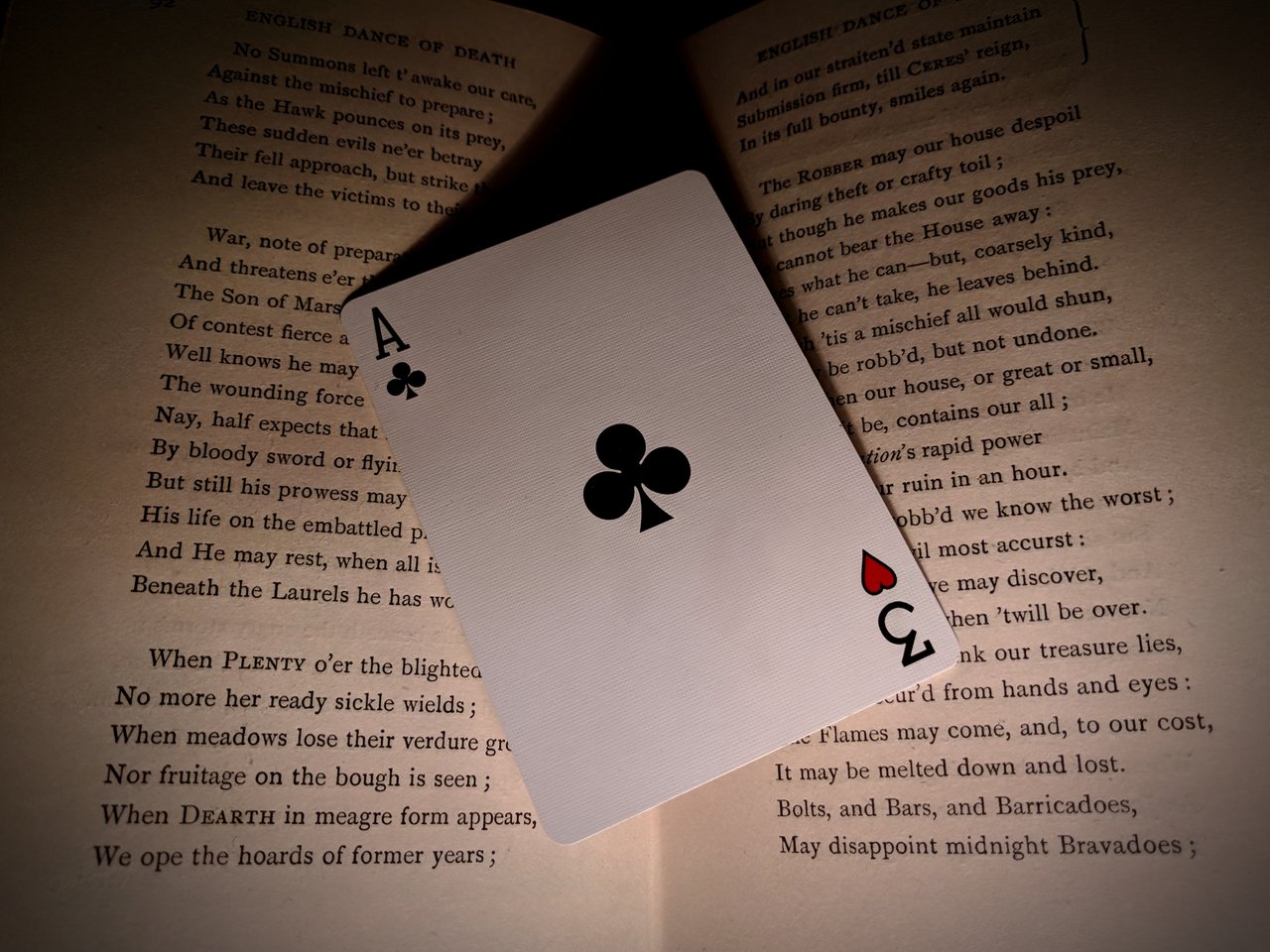 Original photo by @f3nix
Lilith, Zagara's Scent


1st April 2018
In the Dark Ages, parchment was an invaluable good almost as much as Afghan lapis. Scrolling monks approaching to a virgin tome used to hand a propitiatory prayer, whose words were barely whispered in the cold monastery's libraries.
I do not believe in prayers. I do not believe in miracles. Yet, I look at this still white pages as if they were a sacred shrine. For what I'm going to describe might be called a miracle by some: the wonder of a new beginning.


2nd April 2018
Yesterday, I, Greta and the twins, learned at our expense the relativeness of the concept of distance in Italy. Despite the sat nav's forecast, the journey from Naples to Cefalù stole us more time than to travel the rest of the peninsula. To make matters worse, once the ferry crossed the Strait of Messina, the GPS has decided to commit suicide, leaving Greta to interpret an old map with the ability of an oracle abandoned by the gods.
After lunch, we reached the point in which no fable could trick the boys and appease their joyous fury. Thank God we were approaching the north of Sicily. In Cefalù, people seemed morbidly curious and, at the same time, suspicious. They looked inside our SUV as if their eyes were prehensile tentacles, ready to retreat as soon as they sensed that our gaze toward them could have been the prelude of a request for information.
That's how at three in the afternoon, just before the general mutiny of wife and children, the house slipped out of the last uneven hairpin. A tooth embedded in the dark gum of the land of Sicily. Its unexpected white walls greeted us festively through the orange grove, so pristine that the villa hardly seemed to have been abandoned. I invested little hope in the hired maintenance workers, but I had to change my mind about it. The caretaker handed us the keys and hurriedly showed the premises before leaving. A peculiar guy. I noticed that twice, in a curious Freudian slip, he called the house church.
I had forgotten that heaven, sea, and earth could offer such nuances or, perhaps, I simply never admired them before. In the midst of this magnum opus, imbued with divine beauty, I felt alive as never before. I felt like until then I saw the world through an opaque cataract without even suspecting it. While the little ones were playing at the trough, Greta and I got lost in the overgrown orange grove. The scent of the orange's blossoms cradled us in the fragrant shade of the leafy trees. This is the Eden we didn't know we were looking for. An ideal place to work in peace. To breathe. We are at home.
3rd April 2018
Today we explored together the city of Cefalù, a jewel of Norman architecture overlooking the Tyrrhenian Sea with an imposing basilica-fortress. This place is an inexhaustible source of inspiration. As an architect, I feel brought back to a time of golden youth, when the eagerness for knowledge ignited me and never allowed me to look at lines and volumes with a satiated eye.
Back home, while I was arranging the wines we bought during our tour, I had an unexpected encounter in the basement. I found this keychain, resting on a niche behind the wine cellar. What it did there I have no idea. The peculiarity of this minute artifact was clear from the first glance. This miniature reproduces in the finest details the harmonious curves of a perfect woman's body. It must be made of a special silicone that I've never seen before. It feels like real human skin to the touch and its anatomical detail is so high that it has almost embarrassed me to observe it. I tried to bend it back with my thumb and the torso is so flexible that it seems to have vertebrae and joints.
I'll keep it with me. This is none of Greta's concern, for now.
5th April 2018
We found a nanny for the little jokers and a handyman for the incessant housework. Hiring them revealed to be an epic venture. Just as we were about to lose all hope, the two candidates capitulated and agreed to work in the house, enticed by the promise of a regular contract - which I understood to be a rarity in this island.
I returned to devote myself to the Wagner Tower's project. The internet connection quite jangled my nerves but I discovered that at night it looks almost stable. Yesterday I moved the meeting at 2:00 am and the conference call with Berlin took place without major hitches. If I have to dirt these diary pages all the way, let me add that seeing my partners again left me with a warped sense of nostalgia. At times, during the call, I had this feeling of being sidelined and treated with the benevolent complacency usually granted to the old wise man. That old man that, in the Inuit culture, at one point greets everyone and leaves forever the tribe taking on water on an iceberg. First or after, I suppose that I'll learn to coexist with the idea that working at a distance will never match being there in the Firm, perceiving every single vibration like a spider in the center of its web.
This morning I visited once again the Basilica of the Transfiguration and I took the opportunity to roam among the streets of the historic center. Essential wanderings for work-inspired purposes, I told Greta. I brought the doll with me. Lilith. This name appeared on the coccyx, so tiny that I had not noticed it at first. Lilith lies comfortably in my pocket, where I can easily reach her with my fingers. Bringing her close spreads through me fragrant waves of inconceivable awareness. My unexpected, little lucky charm.
8th April 2018
Despite the comfort given by the presence of my cute Lilith, I'm failing to tune into my usual productive mood. Last night, closed in my private studio, I tried to recall a passage by Cicero. It was an outdated reminiscence of my classical studies about changing place is not worth anything if we carry the usual ourselves. Instead, while browsing some old books Lilith guided me in finding this aphorism by Anaxagoras: "The descent to Hades is the same from anywhere". I think that even this quote suits to describe how Greta, after the first idyll, is returning to marginalizing me and – that's the thing I hate most - to get the children on her side, sticking on me once again that mask of a distant and indifferent father. Once again, after everything I have given to all of them, I find myself like a stranger in my house. More and more often, I segregate myself inside this room, where I can work and find peace.
Lilith glances at me. I look back and gently move my fingers on her raven hair. Now my touch lands on her skin, describing one, two, a thousand lines and spirals. And the night flows out.
13th April 2018
Lilith cannot fit in my pocket anymore. She is growing. This is the naked truth and only these lenient and comfortable sheets allow me to explicit this shamelessly, intoxicating thought. Once again I was staring at the incomplete Wagner Tower's draft when the chain came off her head. It fell on the floor with a small chime's sound, awakening me from the torpor. She looks better this way. What a stupid idea of making her look like a keychain. Understandably, she rebelled to that. She's more woman now. The primordial woman, eternal mother, eternal lover, imbued with black blood, boiling and pulsating under the command of superhuman rhythms. Lilith appreciates my caresses with small gestures. Yes, she moves imperceptibly and with sublime grace. She seems to pretend to sleep with those sly half-closed eyes. I kiss her, touch her. She adjusts her position, a small, inviting movement and she immediately recuperates her stillness. Yet, you look better and you'll see her skin vibrating with harmonics unheard by human ears, ready to receive my next caress.
I always want to stay like this, I, Lilith and the scent of the zagaras.
21st April 2018
My baby keeps growing and I can't help but stare at her in awe. I have to keep her in the studio and be very careful that nobody comes in, especially the twins. I couldn't imagine if they only would suspect that I am keeping something or someone hidden. It would mean a harrowing end. I told everyone that the Wagner Tower project requires my utmost dedication and the whole firm proved unable to face such an important project without my guidance. I cannot tell whether Greta bought it or not and, fundamentally, I don't really care. Oh, now it's much better. Now that I can barricade myself in the studio almost all day and lie down with Lilith on the old broken-down couch and cover her with kisses and let her nibble me with her innocent and mischievous lips.
34th April 2018
This afternoon Greta opened the door of the studio with a single blow, breaking the lock. She saw us. Her hysterical screams scared my sweet Lilith. Laying on the parquet I raised my eyes to her. I saw her stumbling, falling, running away from me. I thought I could still reach her and explain it all, yet a part of me was observing all this from the outside, distant. Lilith took my face between her hands and I suddenly drowned in the mystic embrace of her gaze. I heard the SUV's engine raging on the dirt road, disappearing until the home was filled only with the cicadas' song and our breaths mixing together.
55th April 2018
I do not have much time to scribble, pretending that this useless exercise still makes any remote sense. Even drinking a glass of water is time subtracted from the immensity of Lilith, swallowing me while our flesh melts in a primordial ooze of ecstasy. Now we no longer have to lock ourselves in the study room and pretend. There's only me, her and the whole house for us. Her beauty exudes pure power. She overhangs me, not for her height but for the magnetism that she emanates and envelops her like a mantle of destiny. Her gaze attracts everything to itself as a black-hole at the center of the galaxy. I am all hers.
89th April 2018
How cute I look with this little chain sticking out of my head just where Lilith always caresses me.
1st December 2018
Back to writing, as long as I can. By the second, the pen becomes bigger and heavier. Soon I won't be able to hold it in my hand. The desk table rises high, stretching out with the chair, and moves away from my arms. As I write, I see Lilith crossing the corridor. Why did she wear Greta's dress? The door slams. She's out.
If only I could talk, I would cry her name.