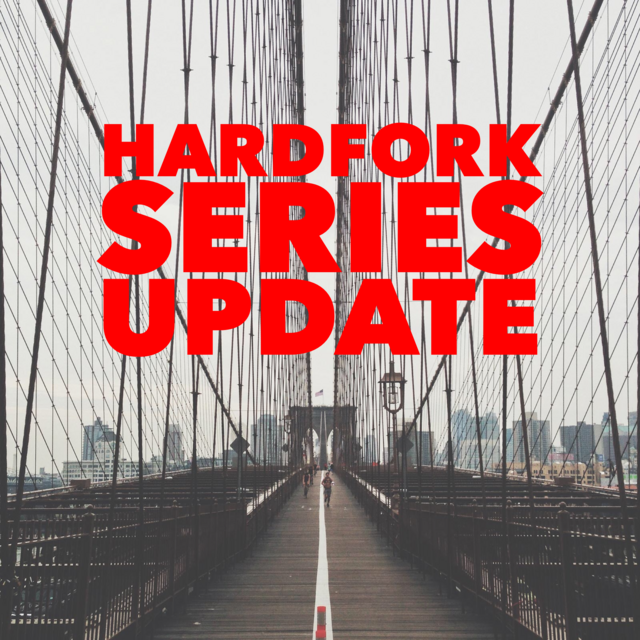 ---
Our team has been hard at work and we have lots of exciting news to share since last week's update!
Casting
We're very excited to announce that we've signed two incredibly talented actresses to play two of the female leading roles in our teaser trailer!
Elia Monte-Brown has worked on Ira Sachs' Little Men, Collateral Beauty starring Will Smith, The Affair, The Following, Search Party, Person of Interest, Madam Secretary as well as Stephen Adly Guirgis's Between Riverside and Crazy at A.C.T.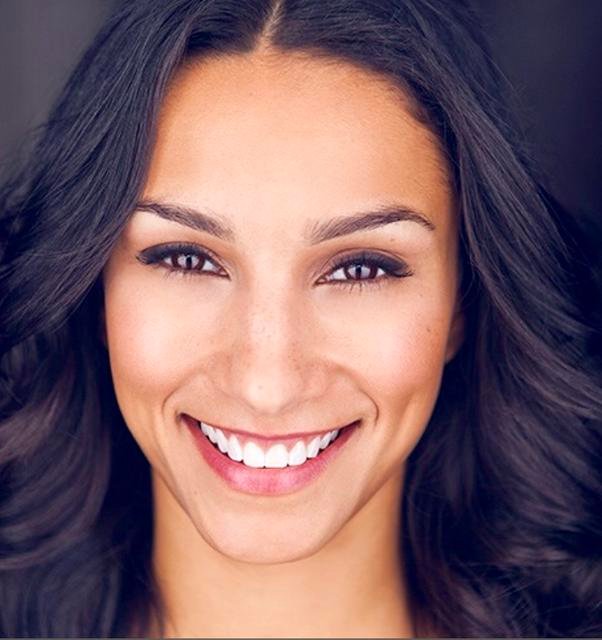 Elia Monte-Brown
Erinn Ruth has a very impressive list of acting credits. Most recently, she appeared as "Mo" Reegert in the ShowTime series Billions. Erinn has also appeared in Blindspot, Law & Order: SUV, and As The World Turns.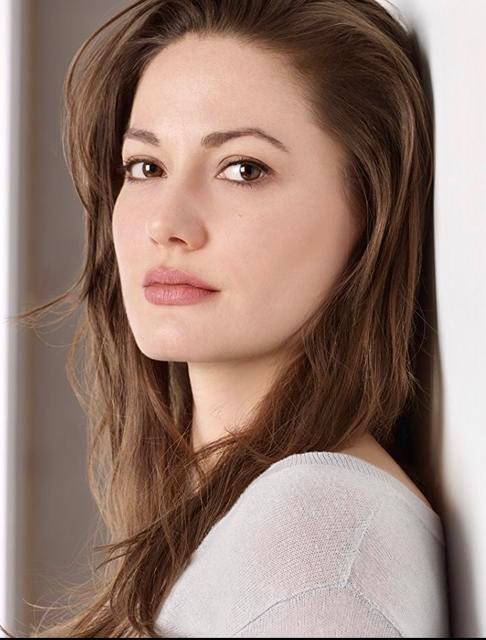 Erinn Ruth
Production Designer(s)
The Production Designer (long ago referred to as the Art Director) is responsible for the overall look of a film or television show. P.D's play a very important role of selecting the settings and style to visually tell the story on the screen.
Our team is lucky to have a dynamic duo of talented Production Designers! Meet twin sisters, Ali and Jillie Glat. They will set and maintain a cool, crypto-noir vibe throughout the trailer that will be unique to the HardFork Film Series.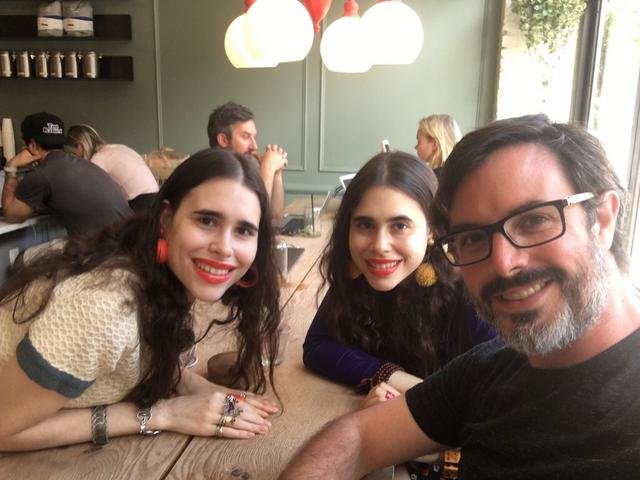 Location Scouting
We found a perfect location to shoot one of the final scenes in the trailer. Doug and crew will use a bit of movie magic to transform this basement into the one of the dreaded CFS' Recognitioning Centers.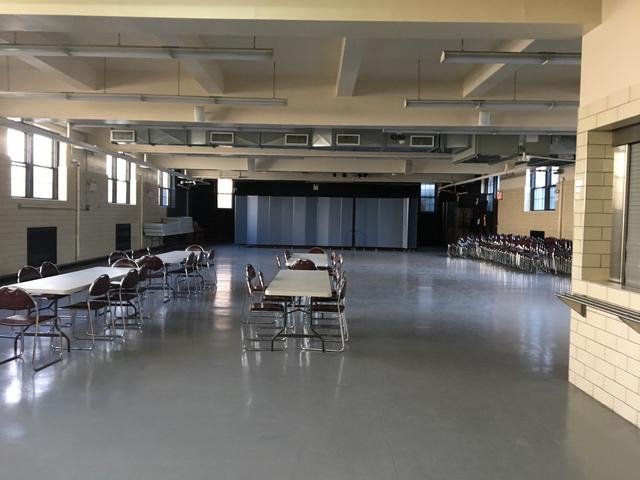 Filming
@dougkarr and crew is in the midst of wrapping up the final main shooting days in New York City this week. We've screened a small, thirty second, portion of the rough cut version of the trailer and couldn't be happier at how it's turning out!
Associate Producer
The entire HardFork Series team would like to extend a heartfelt thank you our Associate Producer Gillian Crawford ( @gilliancrawford ). She joined the team for Doug's first day of shooting the teaser trailer and has been working tirelessly ever since.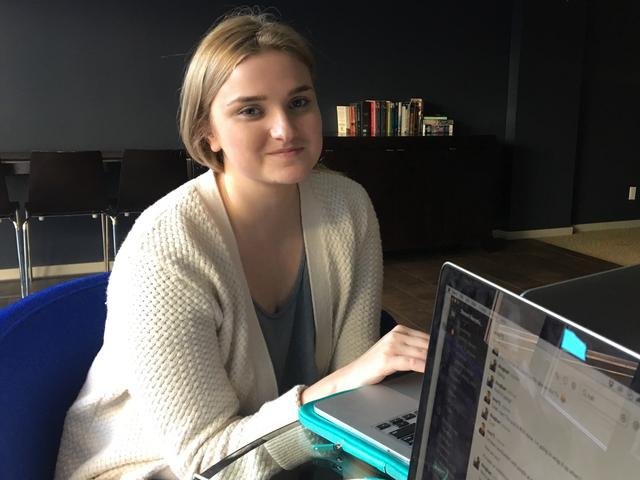 Other News
Director, @dougkarr spent all of last Sunday with his five year old assistant (his son) building a robotic arm prop that will appear in the film trailer as a menacing manacle.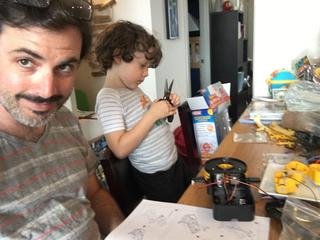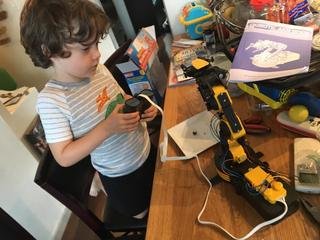 @ericvancewalton and @opheliafu collaborated to create the concept for the CFS' Liberty Dollar Coin. This was sent to an artist this week to create a 3-D rendering of the coin.
What Are Our Goals for the Next Week?
Edit the footage shot in the past two weeks to create our teaser trailer.
Work on our SteemFest2 presentation.
Work with derivative content contributors to create artwork, contests, etc. to help promote the project.
Continue our outreach efforts to educate people about our project. .
Thank you all so much, Steemit community, for the tremendous show of support!
Yours in the chain,
The HardFork Team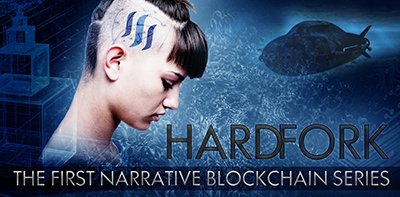 @HardFork-Series is an upcoming narrative film mini-series with a decentralized filmmaking approach to be produced in New York City and around the world, the team includes writer @ericvancewalton, writer/director @dougkarr, star and writer @bakerchristopher, writer @the-alien, executive producer @andrarchy, growth hacker @nickytothenines, the amazing HardFork-Universe crew, and the entire Steemit community. Please reach out to any and all of us to get involved, or simply reply below and we'll reach out!
Create your own HardFork Series related content! Post your derivative work and ideas on Steemit using the #hardforkseries tag. All content posted to this tag will be assumed to be intended as derivative work I of the HardFork series and so the HardFork team cannot be liable for any apparent similarities between the content and the final product.