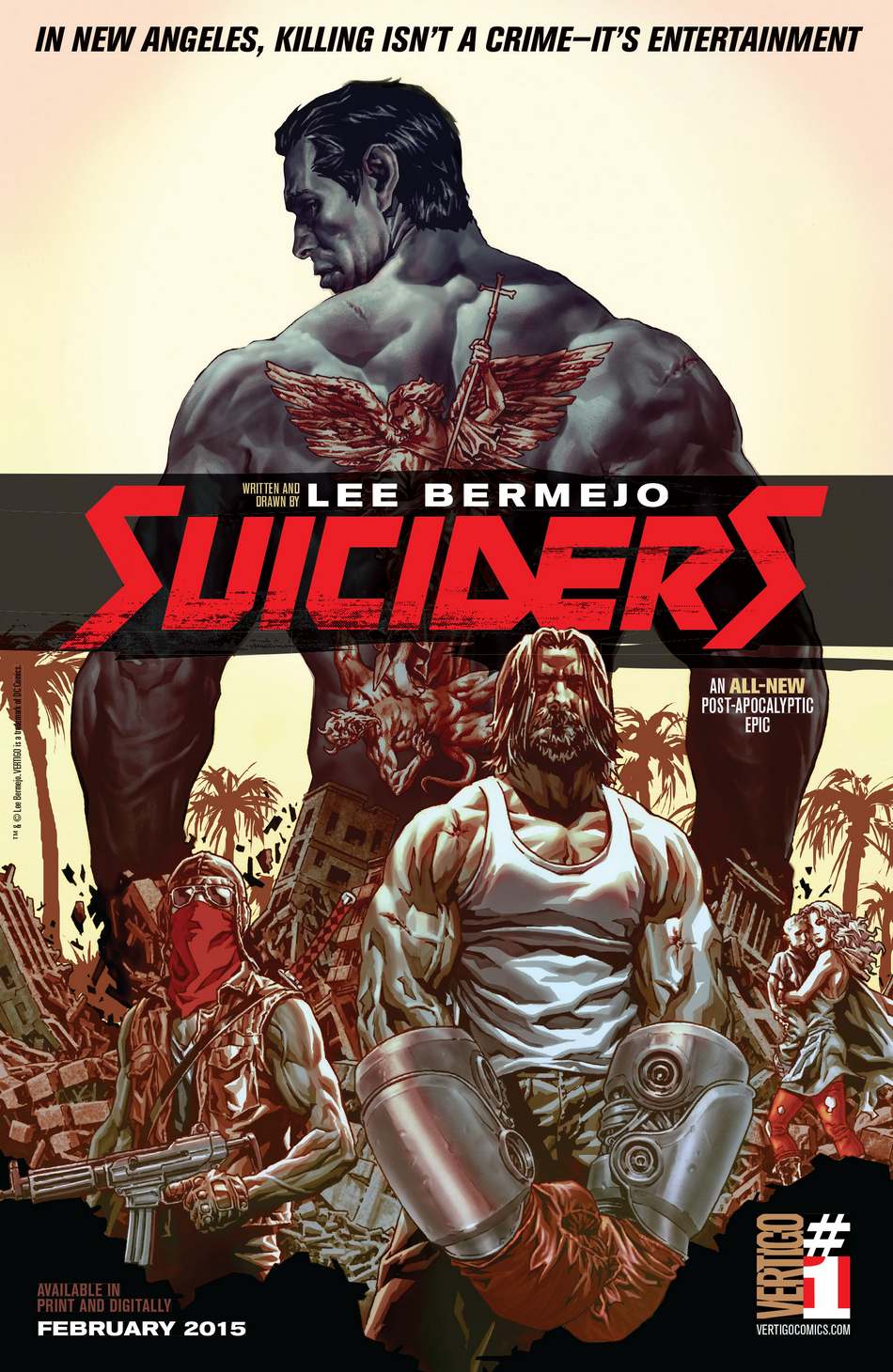 Heloo guys! I'm going to pitch you guys this absolutely amazing series... Its called suiciders!!,
I'm just going to give a quick premise and post some pages so as not to spoil it for you lot.
Think of this of as a sort of preview
PREMISE
Suiciders is a future post-apocalyptic book based in the city of New Angeles after "The Big One" finally hit Los Angeles. After a devastating earthquake, the Southland has seceded from the union, leaving the city split in two: the walled-off, wealthy New Angeles and the criminal-run ghetto Lost Angeles. But what unifies them all is Suiciders: an extremely popular reality sport in which murder, mayhem and merciless brutality rule. Two of these fighters from very different backgrounds struggle to claw their way to the top.
The writer/artist Lee Bermejo is the!critically accliamed artist of luthor: man of steel miniseries and batman; noel manages to succefully craft an enticing dual story of both 'the saint' - top suicider who is secretly an illegal immigrant in the coty of new angeles and an immigrant who is very talentes with his fist aspiring to make it to make to the big leagues.
It has the right mix of action,romance and gritty crime.
The art on this book is on such epic levels that whole thing seems cinematic, reading it was like watching a movie in sequences
Think of the book like real steel meets maze runner movie except the fighters are human
Here are some pages from the book: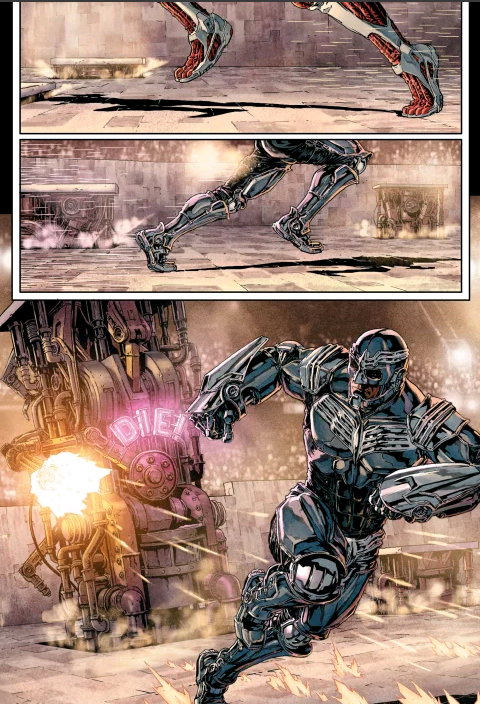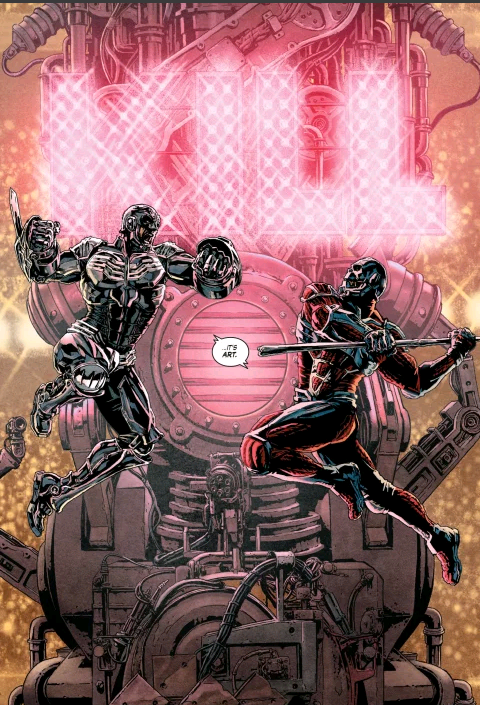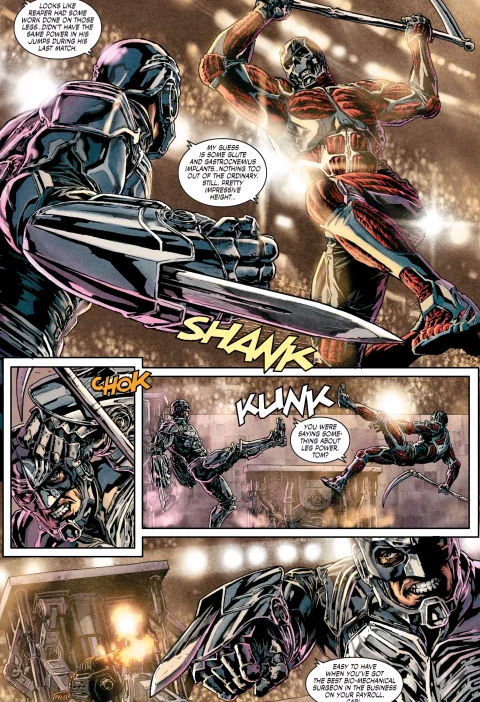 This is a really impressive book both visually and storywise, and the first volume contains only 6 issues!!! Amazing right?
Apologies if the premise is very vague but thats what premises are, they are not meant to be detailed so as no to give away spoilers
You can get on comixology,amazon or your local comic book stores