When my mother left me at the preschool I did not want to stay there alone and less without her care. I took her by the arm and she let go, I clung to her dress while she and the teacher plotted their strategy.
The teacher took a small desk to the center of the room and started talking about games and toys, my mother released me from her dress and the teacher sat me on her legs.
Soon after, my traumatic reaction to feeling alone before strangers had decreased their level of anxiety. It's been almost 40 years and I remember that moment so much that I'm writing it in great detail.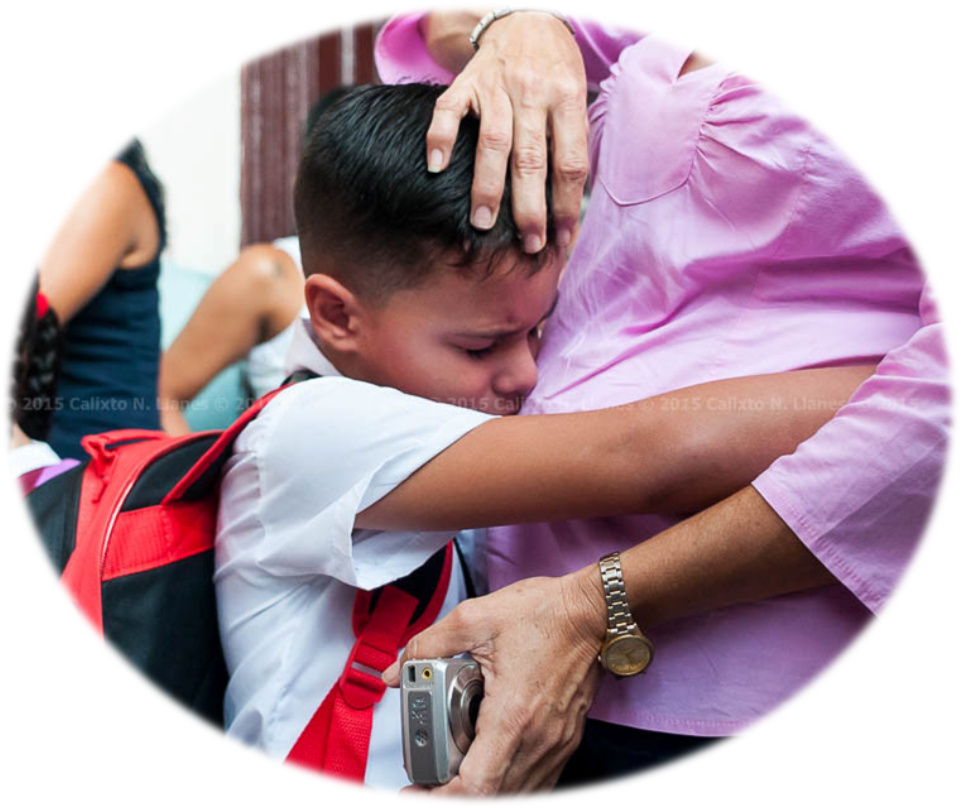 Source: (Calixto Llanes)
Each head is a world and each person reacts to certain events in a different way, for me that was a traumatic moment that marked my life. It is very possible that everyone who went to school on the first day something similar happened to us, but some will see it as a trauma, an adventure, a normal event, etc., so everyone will define it according to the intensity of the shock. emotional that perceives this situation.
What is important is to recover and follow our activities as quickly as possible!
My first trauma with the pure sciences occurred in the second grade of primary education. Mathematics and the blessed multiplication tables! The teacher Ana was very nice and nice, she taught us all the subjects, but when she wrote on the board:
Subject: Mathematics
she became a strict teacher and did not look so nice anymore.
Once it occurred to me to ask if it was "Mathematic" or "Mathematics", of course I did not get an answer, but I think that from there I was marked by the intense look of the teacher Ana.
The time came when the questions were asked by her and, as a rare thing, she asked me the multiplication table, the number seven ... only me, why not the next row?
Ready, right there I answered:
7 x 1 = seven
7 x 2 = fourteen
7 x 3 = twenty one
7 x 4 = twenty-eight
7 x 5 = thirty five
7 x 6 = ......? ? ? ...... seven times six? .......?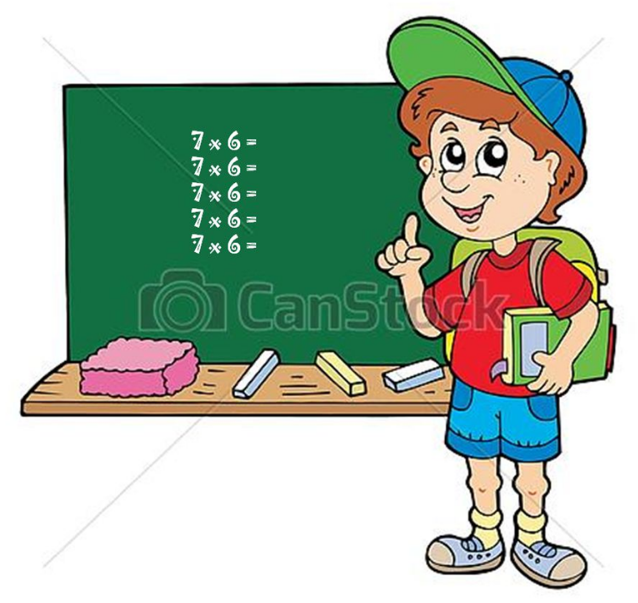 Source: (canstockphoto.com)
It was an anguishing moment that required mental speed and that had a lasting effect, but I got over it ...
7 x 6 = forty two
The original text of this story is exclusive of . . . . . . .