I was walking through the main Market of the city and I had to stop at the traffic lights on the corner to cross the street. My surprise was to see this furry dog stop and wait for the light to change and passers-by to move to the other side of the road for him to do the same.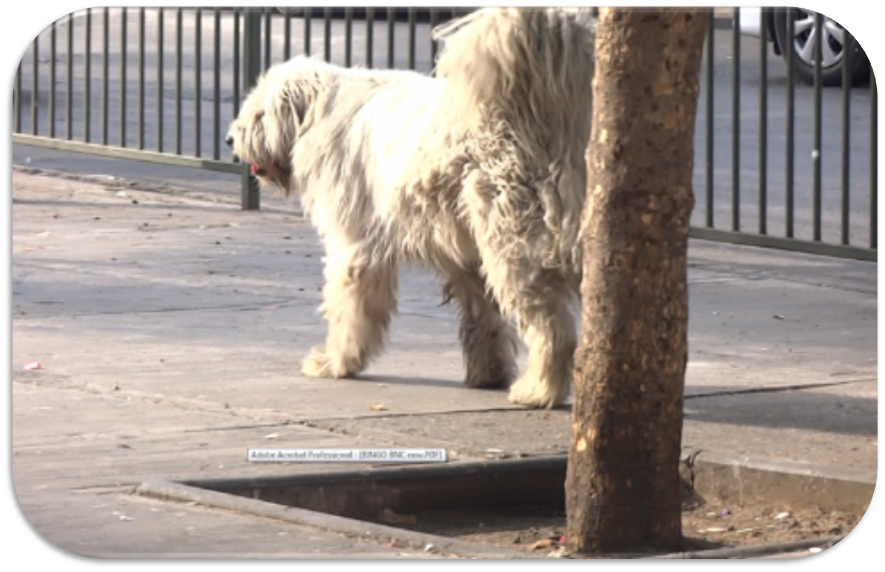 I could not avoid the temptation to record it with my phone and see what I was doing. Nothing more and nothing less than looking for the preferred place for dogs: a tree to do their "aquifer" needs as I said when I was a child.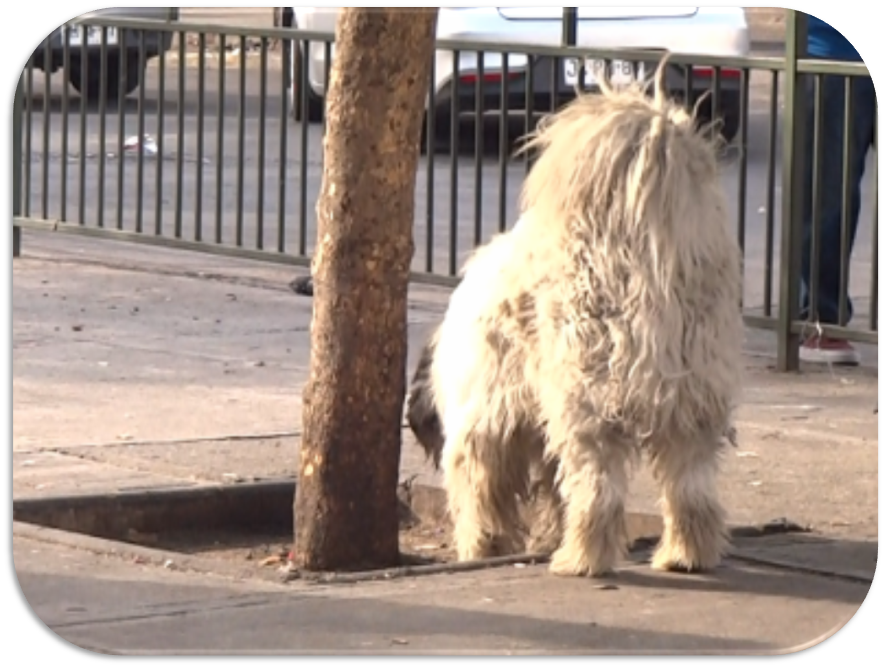 This hairy animal, I believe that very well educated perhaps by its former owners or by life experience, has had to survive on the street and does it in the best way.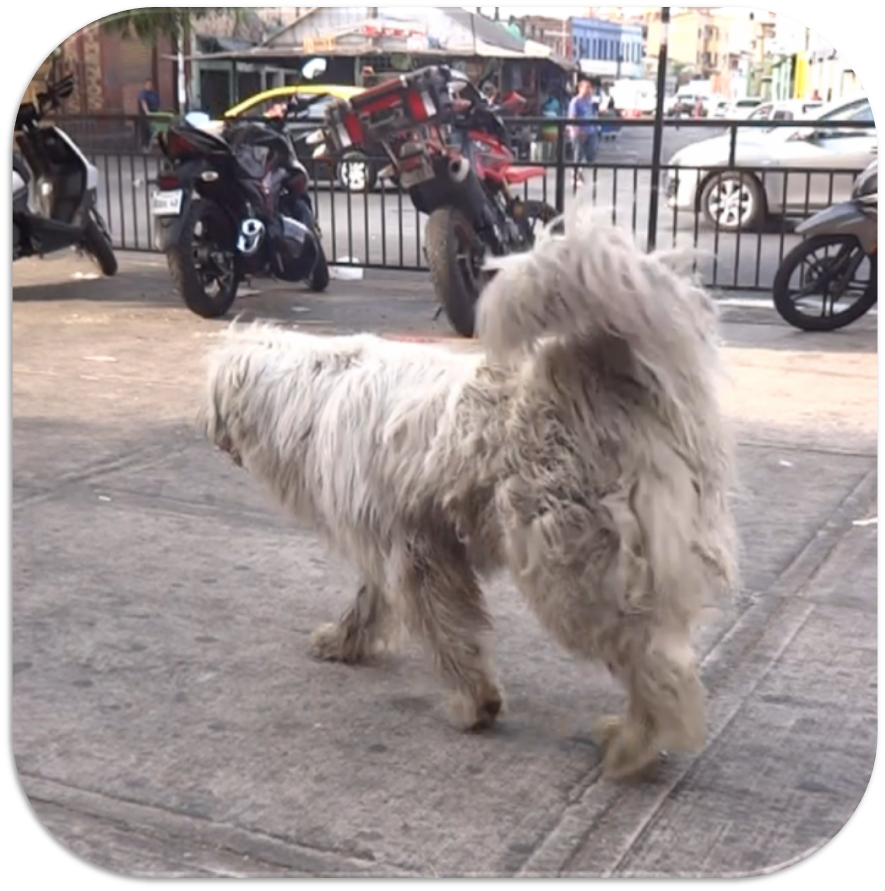 A visit to the hairdresser would not hurt!
The original text of this story is exclusive of . . . . . . .