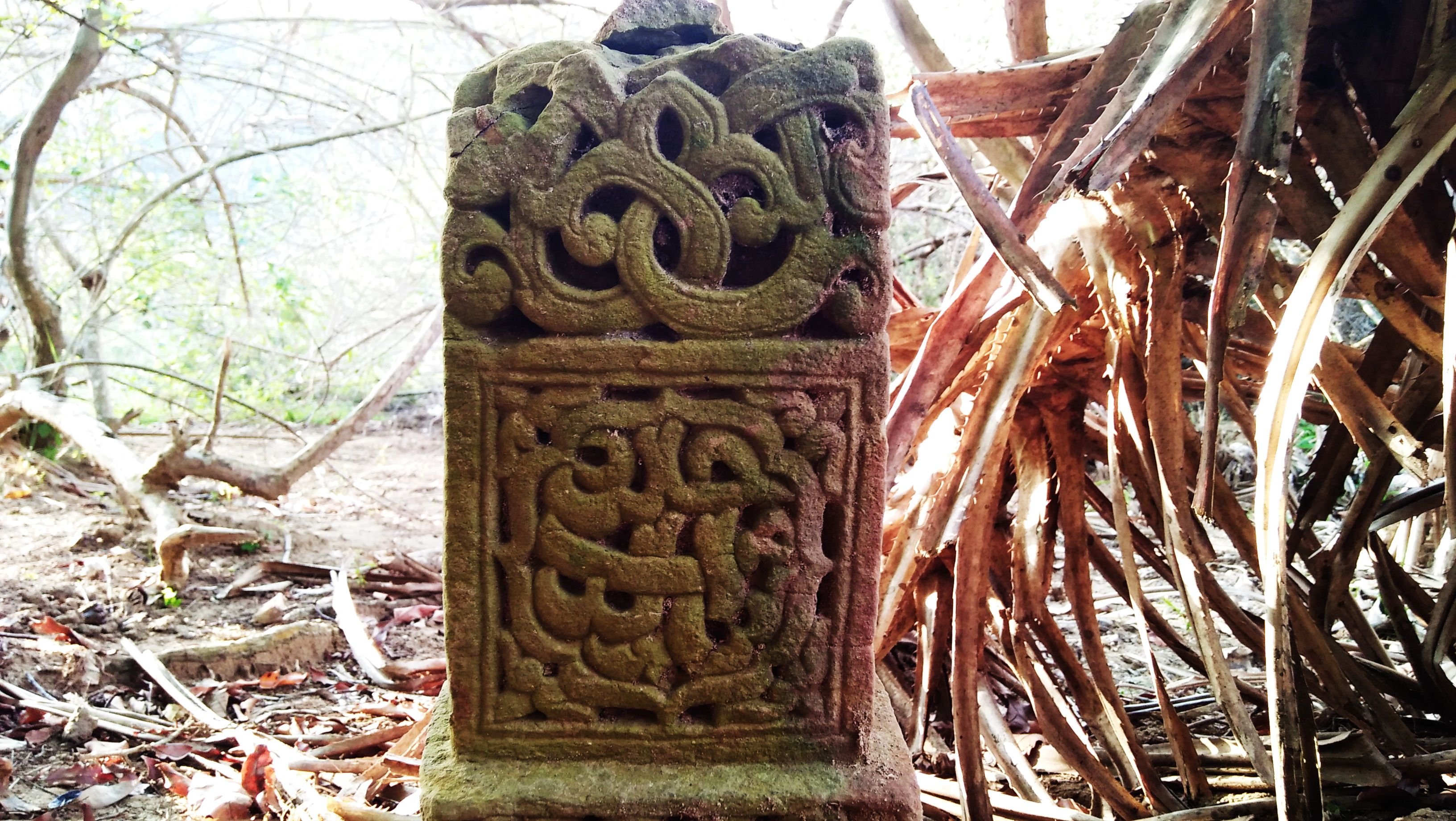 One of MAPESA's findings in Peukan Bada, Aceh, on Sunday, February 5, 2018.
---
Some preliminary explanations
It's a bit hard to understand the phrase like the title above. It is a flaw that, indeed, is realized. But we have a good reason to make such a title. The reason is because that is the reality of something we will show and write about it here.
Sunday, February 5, 2018, MAPESA in Peukan Bada, a sub-district located in the northwestern part of Aceh. Peukan Bada is an area that has many locations of cultural heritage sites, among others, site locations in a village called Lam Badeuk. The village is by the sea, and is one of the villages affected by the 2004 tsunami.
---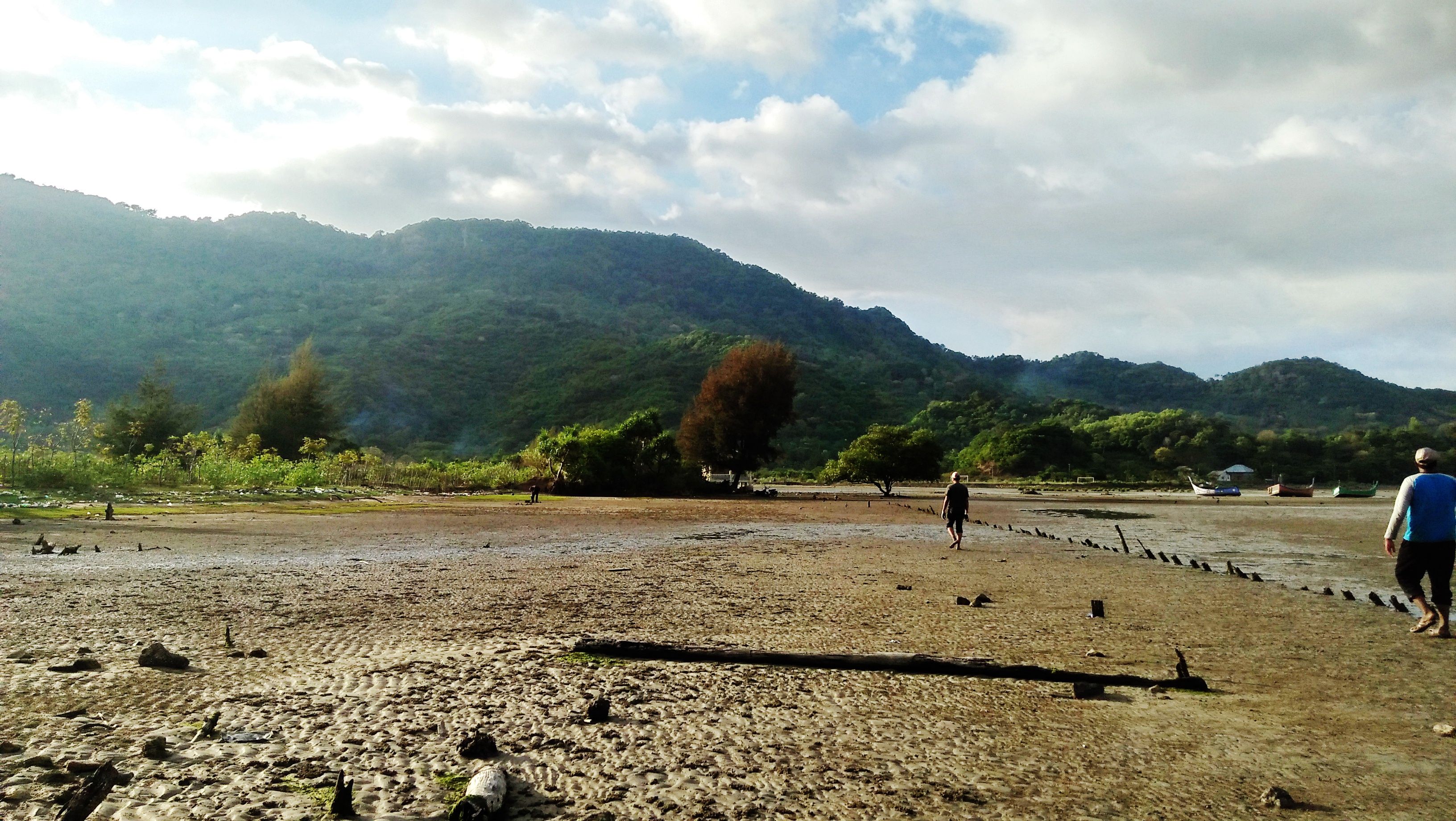 The location of the historical heritage surveyed by MAPESA on Sunday, February 5, 2018.
---
MAPESA, on that day, conducted a survey at several locations of cultural heritage sites in the village. But before we continue the story, please note first that these locations to this day are not under any protection.That is what we mean by the words "... pawned on the sea breeze", there is no guarantee whatsoever for its sustainability and its survival other than the good of the sea breeze if it doesn't cause erosion on the heritage objects there. Other than that, we can not predict how it all will be in the future.
If that is clear, then now, what do we mean by ancient aesthetics?
Here, obviously, we do not intend to discuss aesthetics as said by Jerrold Levinson in The Oxford Handbook of Aesthetics that Aesthetics is the branch of philosophy devoted to conceptual and theoretical inquiry into art and aesthetic experince. (sources) What we mean by that is just something to have a sense of the beautiful; characterized by a love of beauty, (sources) or one that shows great beauty, (sources) and that one comes from ancient times. That's it.
With that explanation, we think we have explained to what is a little difficult to understand from the title above, and now we will show what we have been talking about.
Art and the shadow of meaning
One of MAPESA's findings yesterday in a survey in the area of heritage is a tombstone that was not less than 500 years ago.
---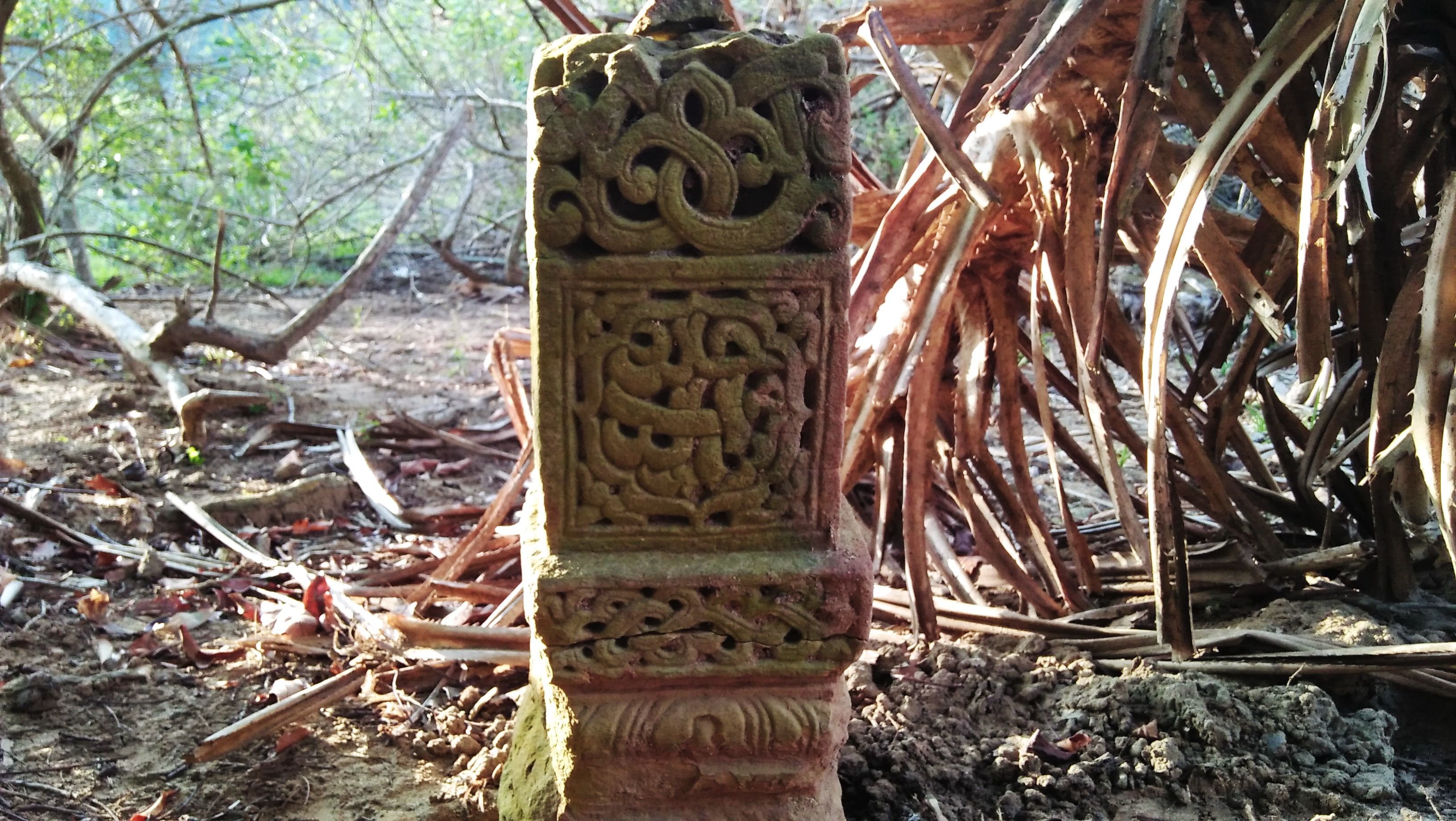 This tombstone is square, upright, made of sandstone, and is classified into the Lamuri grave stone types. On this face, there is inscription reads: khalat min ad dunya (has been empty from the world). Carved with Lamuri style Arabic calligraphy.
---
The tombstone exhibits a charming Arabic calligraphy, which has been categorized into Lamuri calligraphy - Lamuri is a heritage site located in northeast of Banda Aceh where grave stone and calligraphic type like this are found in larger quantities, and are aged older.
Without knowing the meaning of the sentence or inscription contained on this tombstone, and relying solely on the art displayed by the artisan, by carefully observing the art, we seem to have been able to capture the shadow of the meaning of the feeling that the artist has transferred from inwardly into the work.
Here, we can see the separation found in the head and foot of the upright letters, looking like two branches, so that one letter is visualized as two letters, like something that divides itself, and one will leave the other. Art expressions that illustrate the soul that leaves the body, go to his Lord.
If that is an abstract and complicated expression of art, well, now what exactly is the inscription?
This form of calligraphy can not really be categorized anymore as just calligraphy or a beautiful typography. It has transcended it, and has become an abstract painting. For the artist, writing a sentence just to describe about something is, of course, not the goal. But conveying his feelings and imagination about something he wants to be told is his will, and if it is well realized, then he has reached the peak of his satisfaction.
The news that is said in words is: khalat min ad dunya (خلت من الدنيا) which means: empty from the world, that is someone has gone, and now, the world does not have her anymore, she pass away. This meaning is what the artist wants to convey through his art, or in other words, expressing with his art what it feels about this meaning.
So in conclusion, it can be said that this work represents the intertwined between the visual and its linguistic significance with the non-visual and its artistic and aesthetic significance. (more details about this)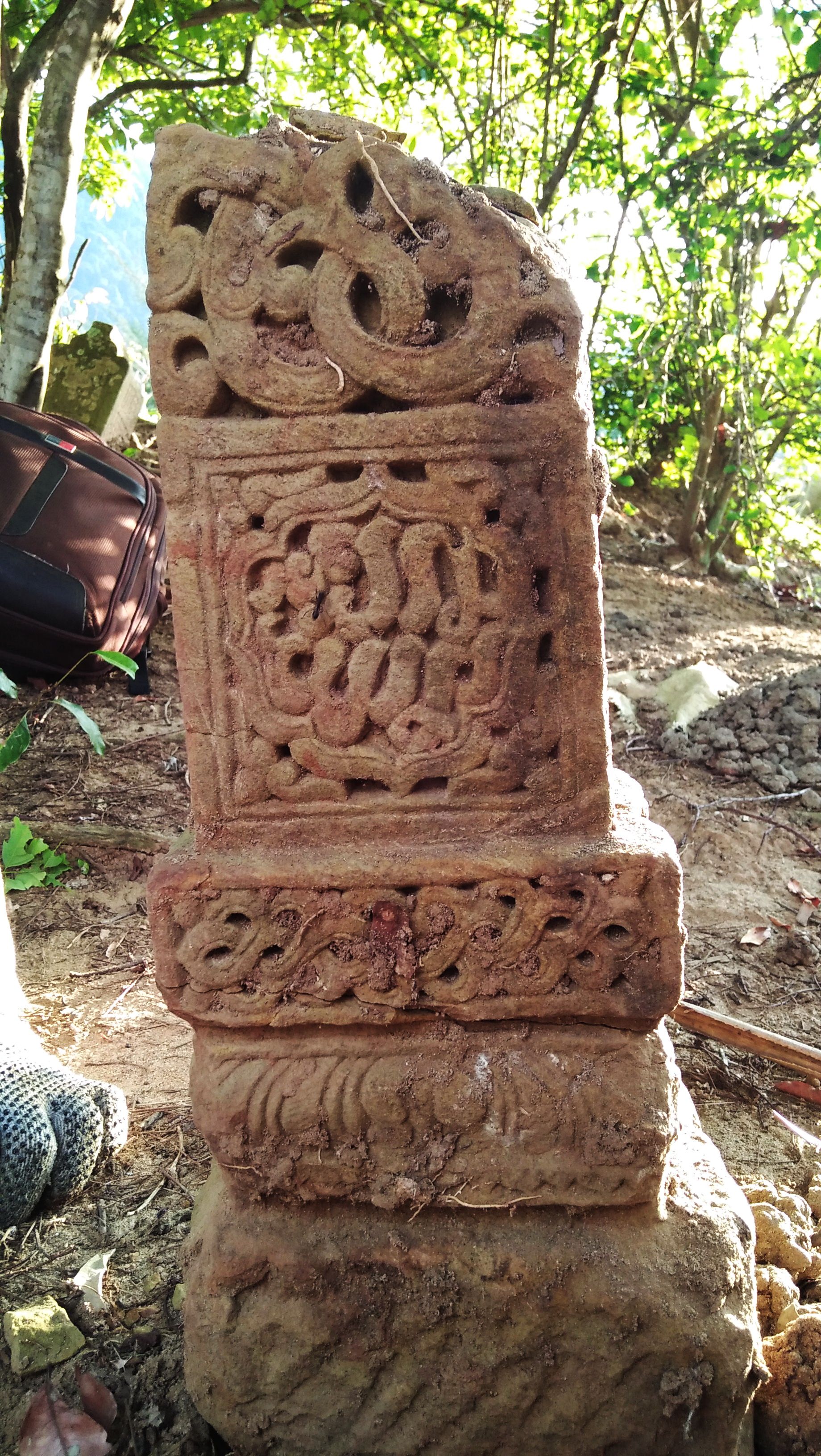 On the other face of this tombstone carved a sacred sentence for Muslims, the phrase Tawheed: La Ilaha Illa-Llah, There is no god but Allah.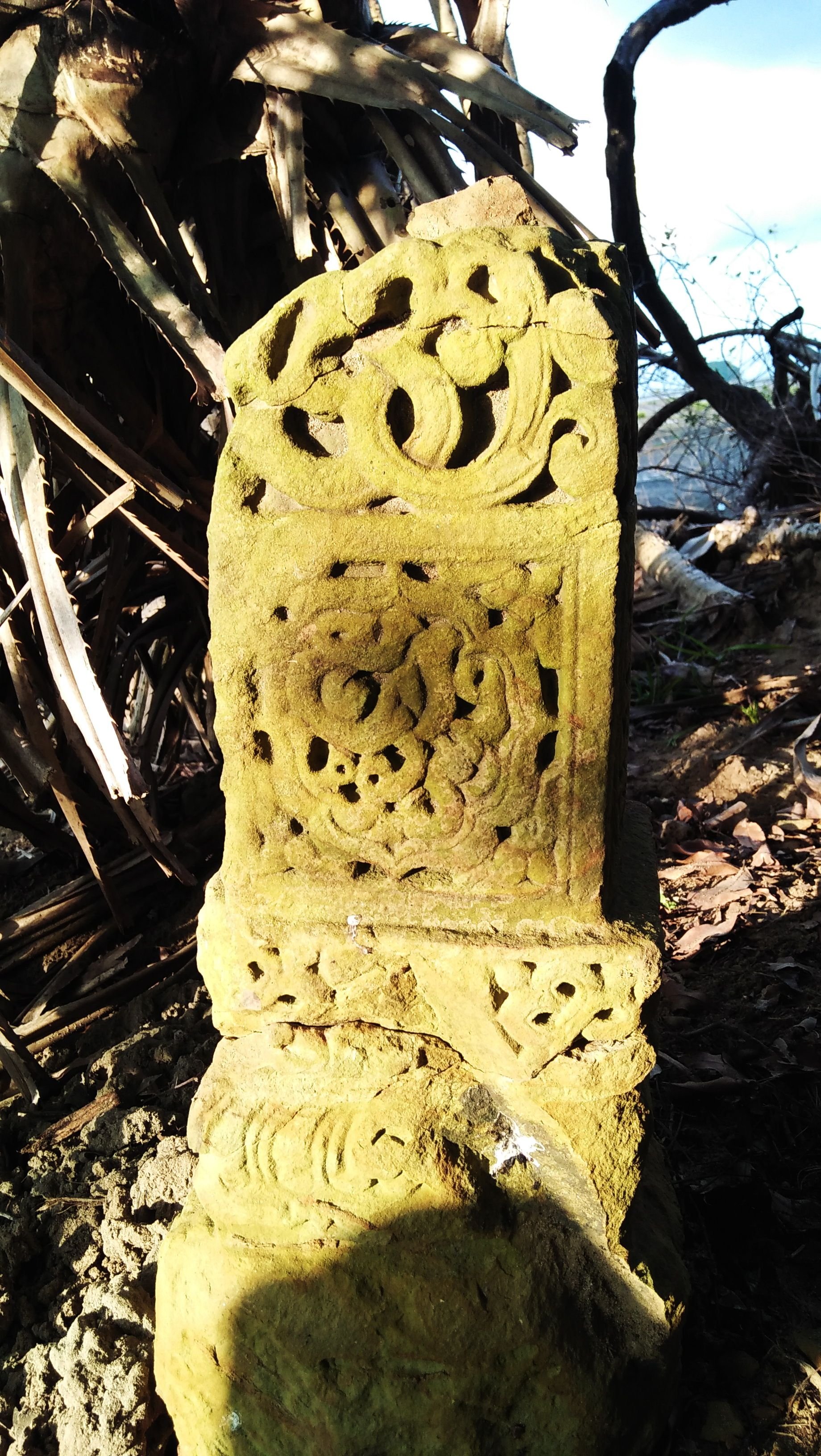 And on one more face, carved a sentence: arba'a 'ashara yauman, which means fourteen days ... ie on the fourteenth day of the month ... (not mentioned), the date of the deceased died.
---
---
All payouts will be used for all the activities of Mapesa NGOs in order to develop historical and archeological knowledge in Acheh, and that is under the management of the Chairman of Mapesa NGOs: Mizuar Mahdi (@steemwart), and supervised by Irfan M. Nur (@vannour).

Image
Visit us at:
http://www.mapesaaceh.com/
https://www.facebook.com/groups/SAHABAT.MAPESA/
Thank you for visiting