Hello friends,
This artwork you see here was a total mistake! Read on the hear what went down...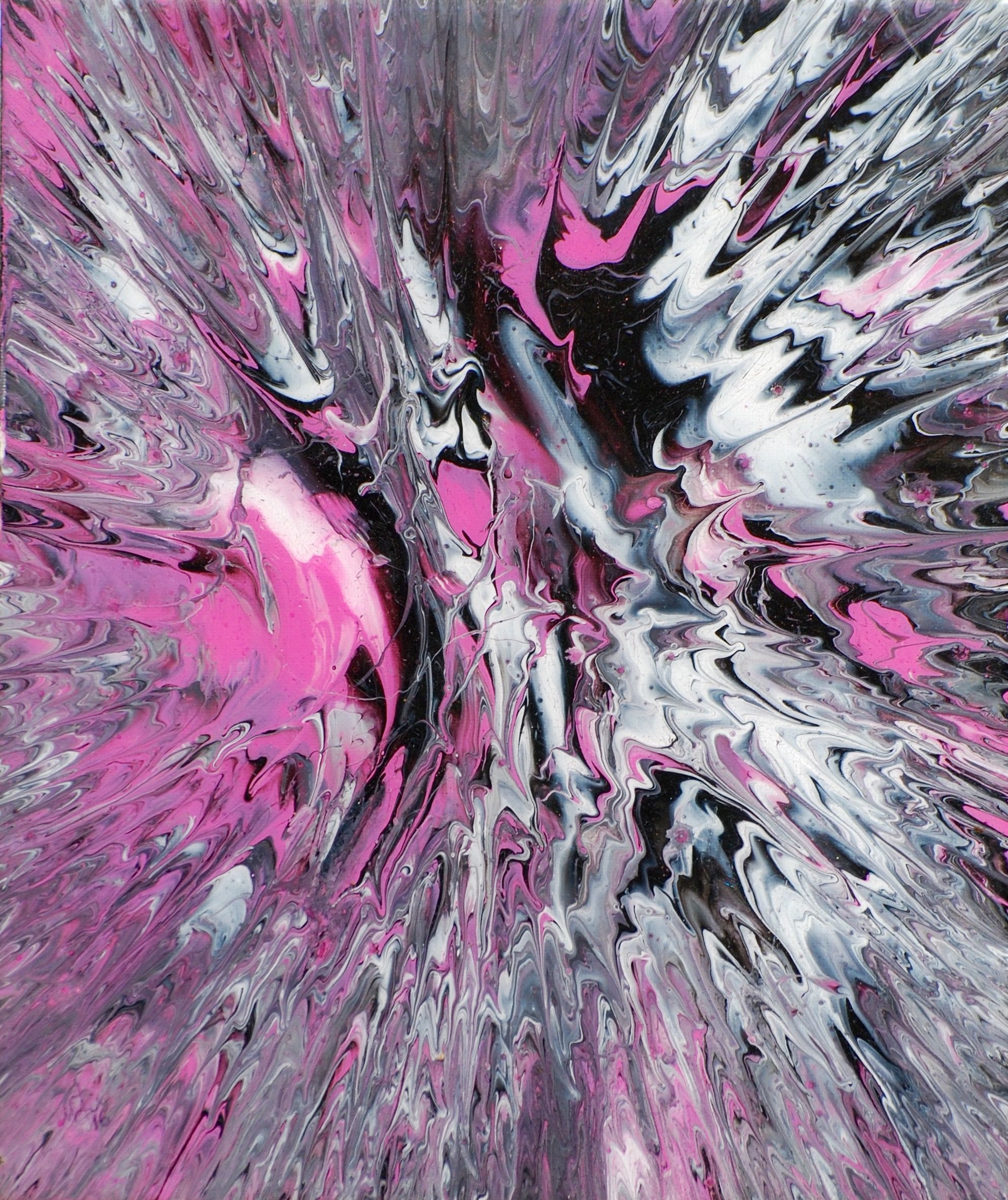 'PINK RAIN' by@mikepedro
Heres is what i wanted it to look like... Just in Pink!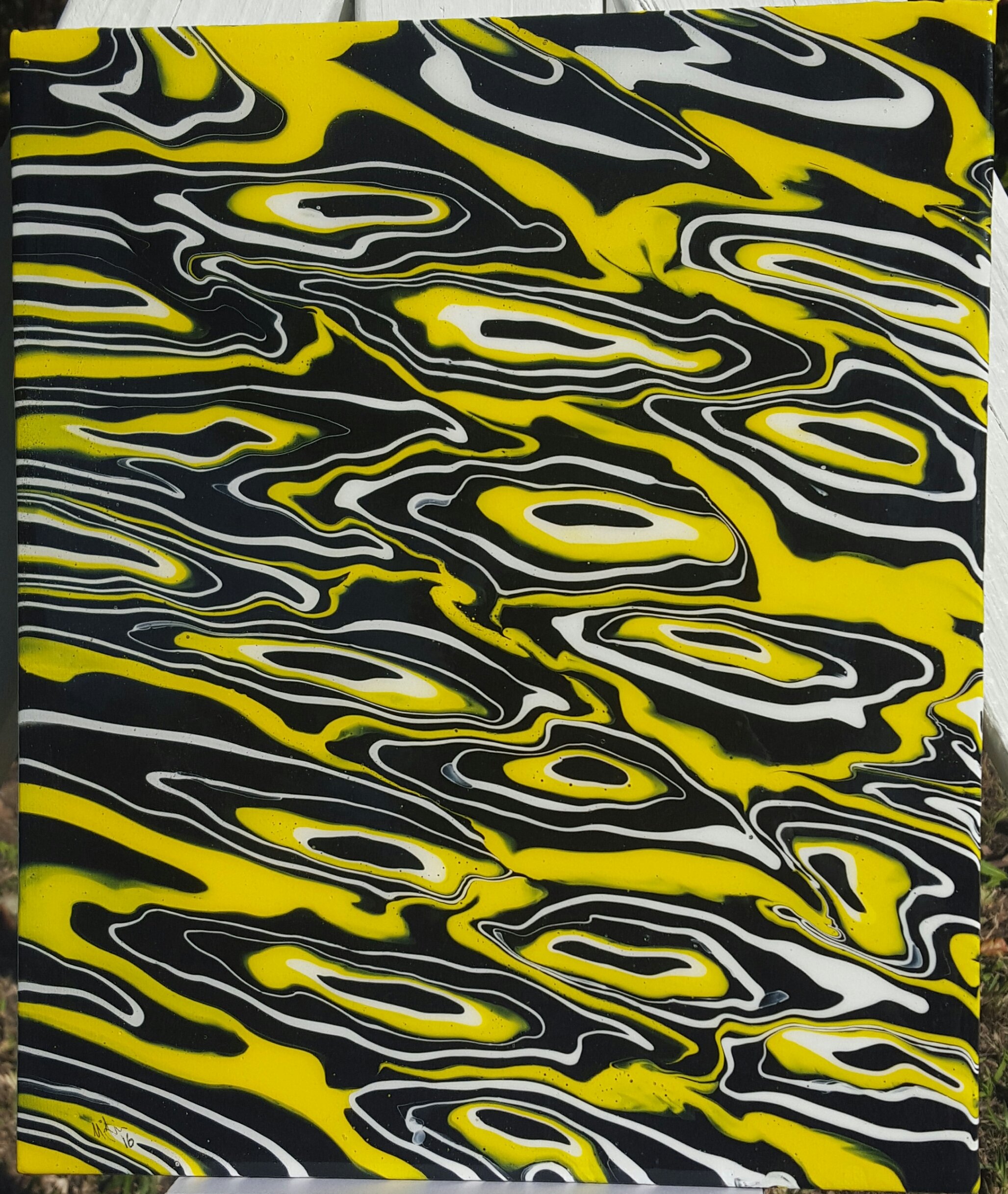 So I painted this yellow piece and had a someone ask for one similar to this in pink. This technique is pretty simple. Its painted with syringes essentially, then once there is enough paint on the canvas i give the whole thing a little shake and tilt to get the desired effects. Here is a shot to show what it look like at that stage. (just in pink) I get too carried away painting to remember to take pix.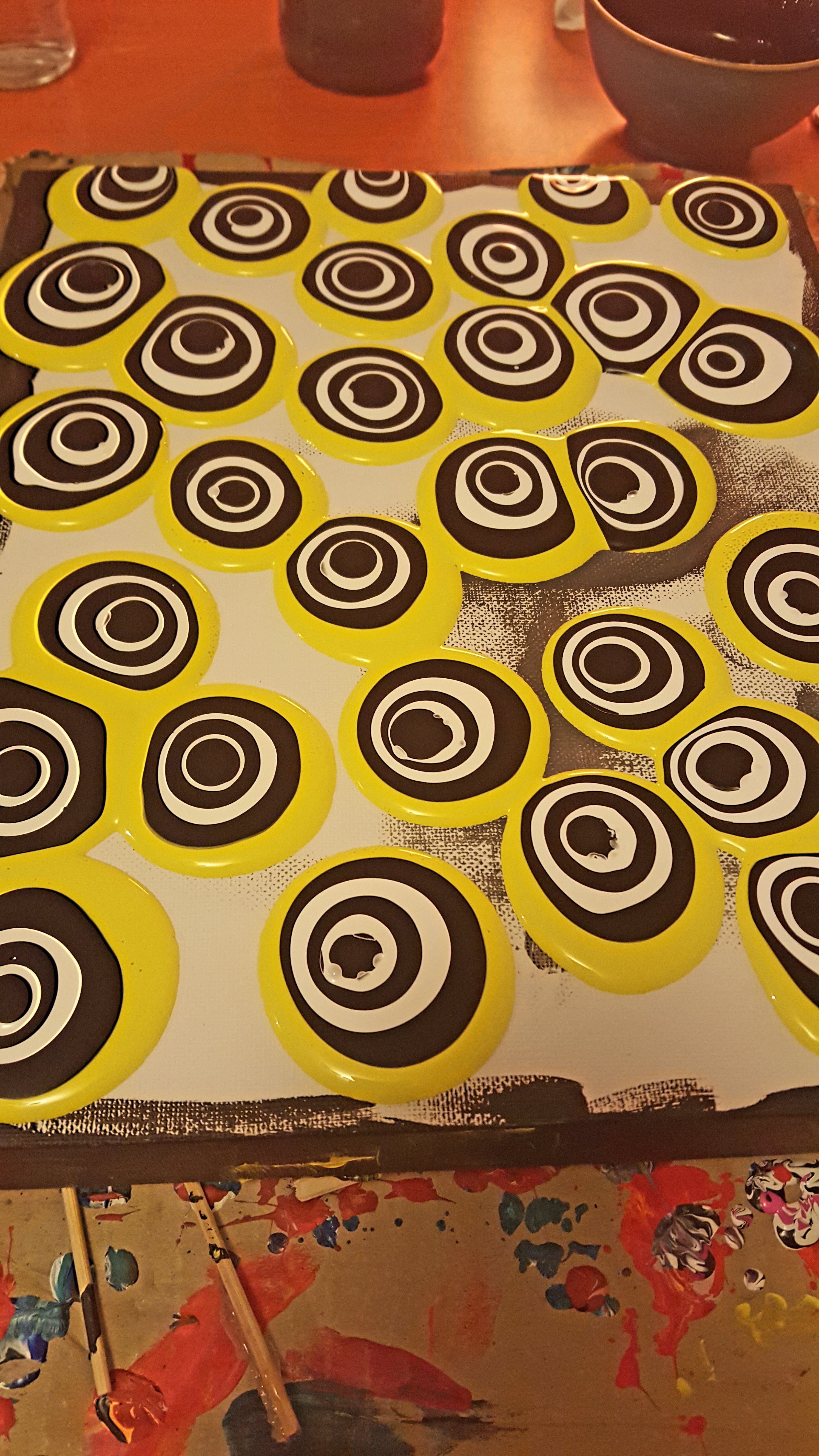 So i was at this stage of the piece. The normal process is add the paint inside then i take them out the back yard to finish them off. It kinda gets messy! I was tilting and shaking it and it was looking really good, BUT then out of nowhere i huge gust of windy came thought and bombarded the artwork with little twigs and leaves....
What can i say, I didn't handle it well! I kinda lost it, let out a few fucks then proceeded to fling it into the darkness of the backyard. I heard it hit the fence, I went inside grabbed a beer and started the clean up. I was a bit bummed out that i had just wasted over 2hrs. But i got over it...
The next day i decided to got find the canvas and put it in the bin... well what a surprise i found!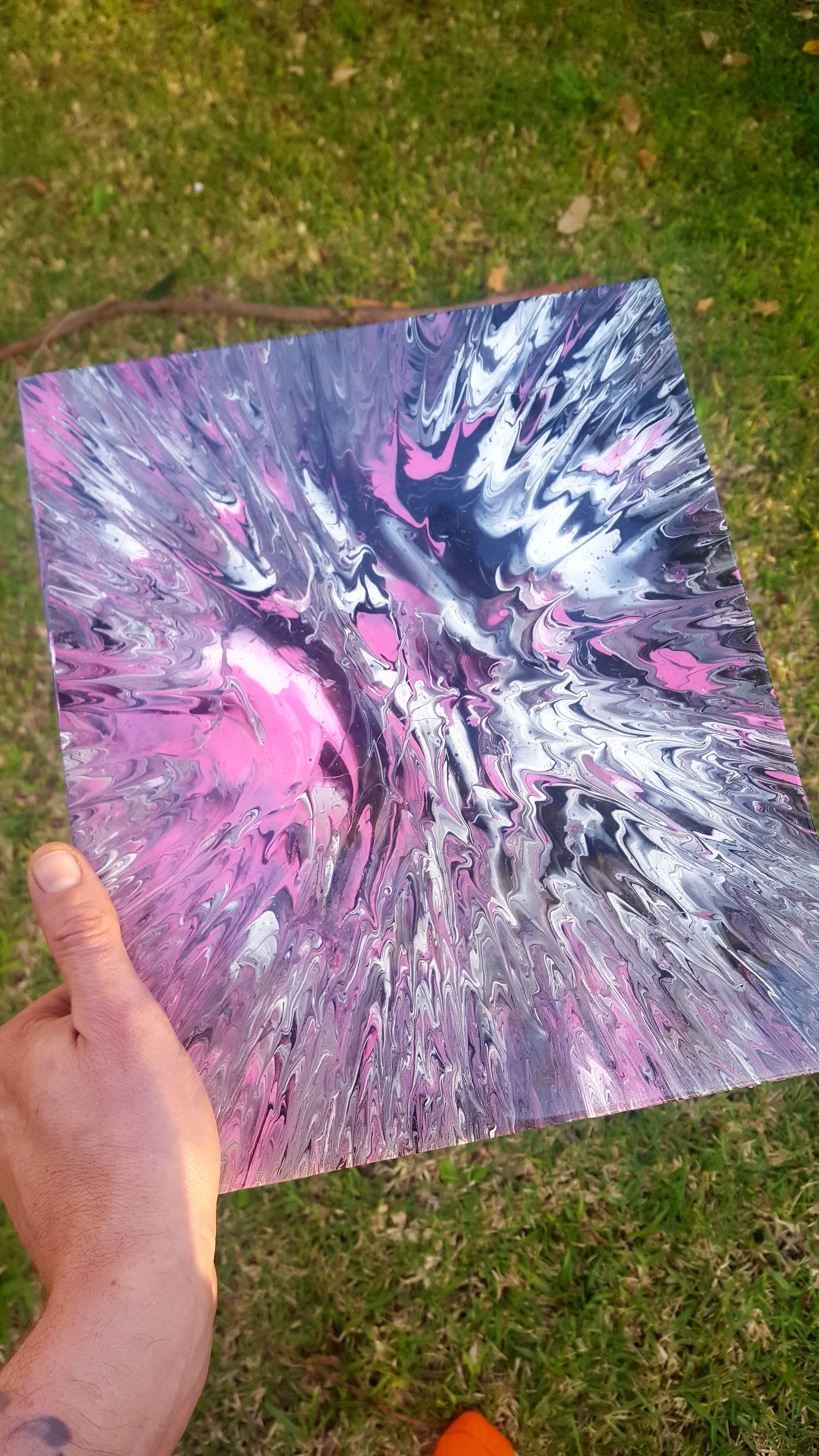 It ended up being my favourite artwork for a while, for more than one reason. It makes me laugh at myself every time i see it! And id be lying if I said i didnt throw a few more canvases in the yard after this. but none of them turned out keepers.
Hope you enjoyed the short story, if you want to see more of my art? Ive added a few links here:
https://steemit.com/art/@mikepedro/original-art-series-by-mikepedro-9
https://steemit.com/art/@mikepedro/original-art-series-by-mikepedro
https://steemit.com/art/@mikepedro/original-art-series-by-mikepedro-7-upcycled-stars
https://steemit.com/art/@mikepedro/original-art-series-by-mikepedro-6
Thank, much Love @mikepedro