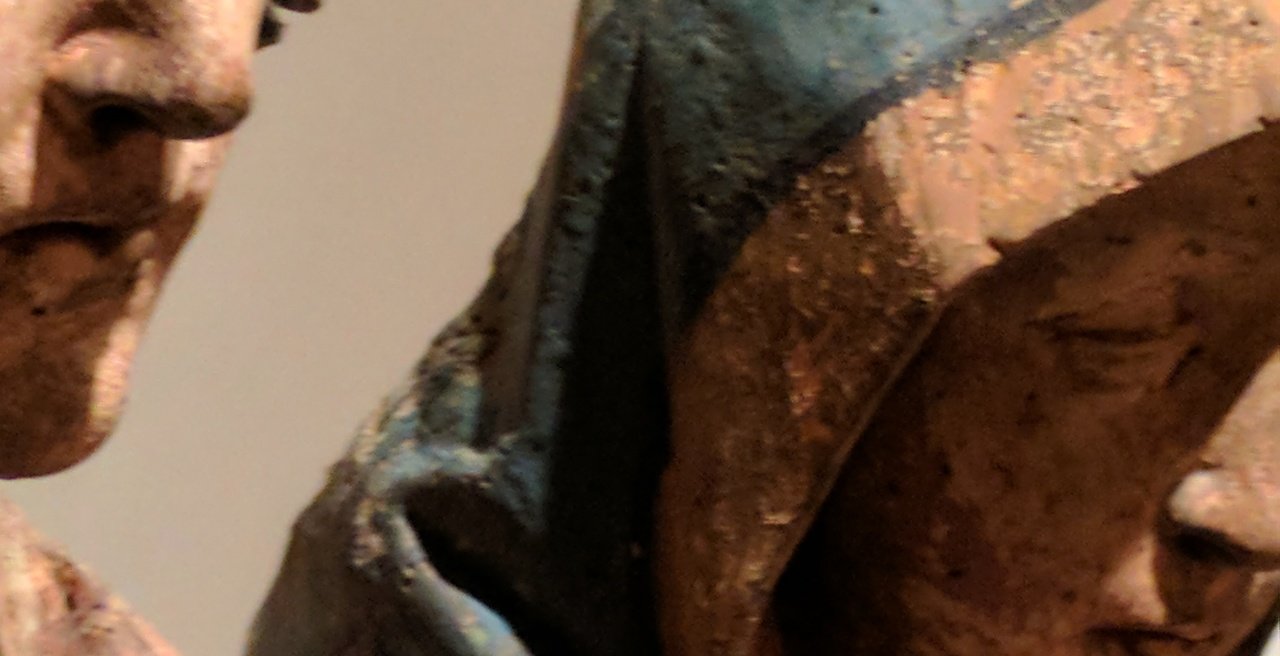 Born to an Eastern mother and a Western father the boy was christened with two names. The names, as the two cultures, sounded as different as Om from Rat-a-tat-tat. A simple vowel sound against a string of consonants.
The boys early years were spent in his Western home, Rat-a-tat-tat. He had shining hazel eyes and sandy hair. The boy grew well but had a secretive nature, there was a secret contained within him. Despite his name no amount of knocking could open the door to him.
Later in his childhood the boy was moved to his Eastern home. In the East his eyes and skin darkened. In the East his appearance was transformed. This transformation seemed to bring his inner nature out while his hazel eyes slipped down within. His hazel eyes now shone from within. He became warm and open, his door was opened and his hazel eyes shone from within. Everyone called him Om and he was Om. His mother was overjoyed at his Oming. Yet in his openness a sadness could be seen.
Circumstances changed yet again. Back to the West, back to Rat-a-tat-tat. Under those percussive consonants his eyes lightened and his inner nature darkened. His face was again the day. His heart was again the night.
Neither the East nor the West could harmonise the boy's nature. Neither in the East nor in the West was there harmony. One day the boy awoke as a young man. "I am no longer from the East. I am not from the West."
The young man then took his own true name.