Chapter 3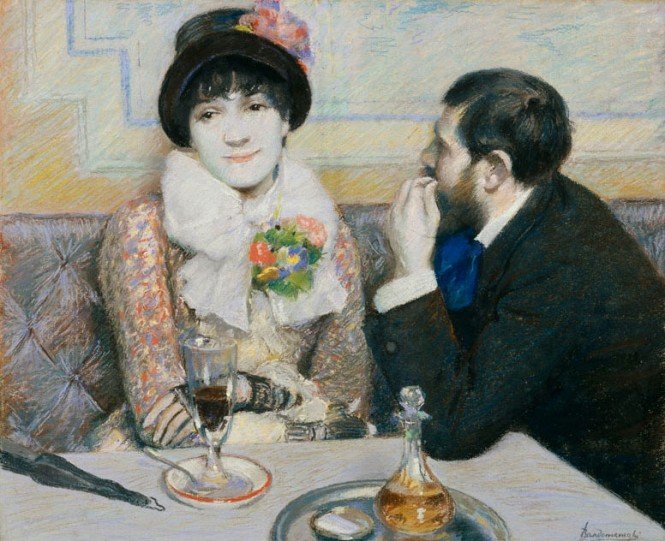 Image source: https://www.google.com/
It was vidhika's first day in Adhiraaj's academy. She was arranging her board like others. Everyone was setting right their things. Adhiraaj came for a small meeting and to assign their first assignment. After delivering all the instructions he sat on a chair and everyone got busy in their work. Vidhika was continuously looking towards Adhiraaj.
She was feeling a sympathetic feeling towards him. Being a known artist, an owner of a famous academy, he didn't have pleasure in his life. How could one be so calm? Was this a sign of a real artist who only believe in showing their talent didn't want to advertise it by words? In the evening when everyone was ready to go home vidhika came near Adhiraaj and asked for a coffee and he said yes. Because he also felt that blank space in his life.
"Are you trying to impress me so that I fill that painting with your colors?" Said Adhiraaj during coffee. It was little awkward as she didn't expect so and she didn't take it as a joke if this was a joke actually. "I was just trying to diminish your pain. Fine..from next day I will not do anything like that." Said vidhika. "Sorry I think I should think twice before speaking anything but it was joke nothing more than that, but you know what , you have all the qualities which are too extreme to impress a man and I am actually afraid with this thought." Said Adhiraaj and they both laughed.
I think this was the starting of Adhiraaj's cheerful life. Was this seriously?? With 3 months of continuous meeting these signs of love got ready to sparkle. Adhiraaj decided to propose vidhika as she got that lady who could be his everything but Adhiraaj was completely unaware about the reality which was unpredictable no one could think about this..
to be continued...
chapter-1 https://steemit.com/story/@mohandhali/his-subtile-eyes
chapter-2 https://steemit.com/mgsc/@mohandhali/his-subtile-eyes-chapter-2