Chapter 4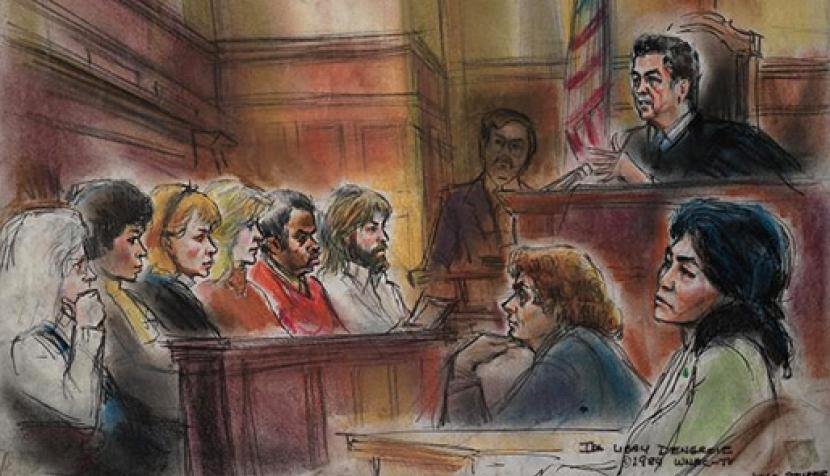 Image Source: https://www.google.com/
"Today is my hearing in court. After this I wanna tell you something Vidhika." Said Adhiraaj with an appealing smile. Today he wanted to express his whole feeling because he couldn't wait anymore. Vidhika forced him to say everything right now. She also couldn't wait. Adhiraaj pulled her out of the car, came down on his knees, took vidhika's hand and pulled his whole heart out in front of vidhika.
Before now no one like her had came into his life, with whom he felt so safe and peaceful. She was not like others who only wanted to dance on his fame. Was it so?? " I have no words Adhiraaj, you don't know what an amazing surprise you have given me. I can't imagine this in my life. You go for hearing I will wait for you." He moved for the court. Vandana was ready with her lawyer.
She had a broad smile on her face, little creepy and spicy. Court settled up. Vandana moved her pass saying that Adhiraaj had an affair after marriage and she couldn't spend her life with such a cheater but he was a famous personality so she couldn't fight with him that's why she stood silent and then she met Rahul who made everything special for her. She knew that Adhiraaj couldn't spend his life alone not because he is a womaniser but because he spent his childhood alone and he never wanted to feel that blank space in his life.
She turned the tables for Adhiraaj. All the blames forced by Adhiraaj to Vandana same blames came back to Adhiraaj. When court demanded for witness, Vandana gave that witness in the face of vidhika and the worst surprise was vidhika accepted all the things. She conveyed all the lies. A big shock for Adhiraaj.. which pulled all the nerves of Adhiraaj's brain..
To be continued....
chapter 1: https://steemit.com/story/@mohandhali/his-subtile-eyes
chapter 2: https://steemit.com/mgsc/@mohandhali/his-subtile-eyes-chapter-2
chapter 3: https://steemit.com/story/@mohandhali/his-subtile-eyes-chapter-3
@mohandhali