In an extensive interview with University Post, the website of the University of Copenhagen, the filmmaker Lars Von Trier revealed his impressions about his provocative style and the modern film industry.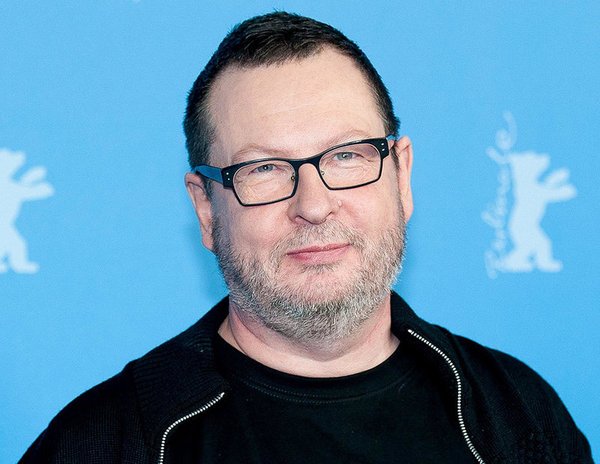 The Danish Lars Von Trier is currently at the Cannes Film Festival presenting his most recent film, The House That Jack Built, a film that traces the origin of a serial killer, played by Matt Dillon, and follows him through the five murders that define his development as a murderer. The victims of Jack are played by Uma Thurman, Siobhan Fallon Hogan, Sofie Gråbøl and Riley Keough.
After this film, the director has decided to put aside the films and dedicate himself to direct a series of experimental short films, because this production left him with a terrible anxiety.
During the exhibition of The House That Jack Built in the Festival more than 100 people from the public left the room, reaffirming the provocative and even unpleasant that can be Von Trier. The filmmaker gave an exclusive interview for a Danish medium whose best comments we reproduce here:
-There were a lot of American film critics who did not appreciate Antichrist and Nymphomaniac, but they thought that Melancholia, which did not show anyone's genitals, was a work of art. What is the big problem when showing a penis or a vagina? How can it be that artists can still use them for their shock value?
I could not tell you. But, when it comes to nudity, you must remember that, when I was a child, my family went to the nudist camps. We spent the summers in nudist camps. When we were there, if we were in our place and it was cold, you put on a sweater. But if someone came to visit him, he took it off immediately. So, I'm pretty open to nudity. I am against censorship of any kind. My opinion is that if you can think about it, you should be able to show it. 
- What do you like most about American and European culture? Are you inspired by both cultures, or are you mostly European?
I am much more rooted in European culture. But many of my favorite movies are American. The Orson Welles films, for example. And Scorsese, especially the first ones. And Coppola. And ... not so much Spielberg, his films just do not make it with me. But someone told me yesterday, and I do not know if it's true, but when I did Breaking the Waves it was really popular with the jury. Except Coppola, who was blunt. He called it "the ugliest movie in the world." And that was the reason why he did not want me to receive a prize. Funny. In that situation, one would think that he would have been more proactive because he has always done drastic things.
- What are you excited about making a movie? If it moves you, it's that.
Making movies is annoying for me. The last one we did was especially difficult because it was full of anguish. But no matter how bad it was, I could always get out of the depression I was suffering to tell the actors what to do.
- Is there anything about movies that helps you get out of depression? Film, history, actors? Is there something that you can get excited about, or that makes you happy?
It makes me happy, but not until everything is in order. That's when I can see if the theories I had in mind when writing the manuscript were valid, and if an additional layer had been formed on them.
Von Trier has just turned 62 and still has something to talk about. Here we leave the trailer of The House That Jack Built.
Follow me and do not forget to vote! Until the next post!