A Lonely War
This is one of the most amazing stories of bravery and dedication that I have ever heard. For those who do not know, 小野田 寛郎 (Hiroo Onoda) was a Japanese Imperial soldier who survived in the wilderness of the Philippines for almost 30 years. Here is his story:
**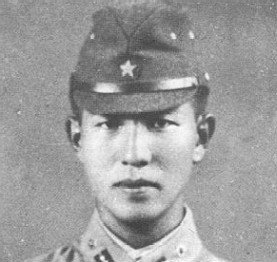 Lost
Hiroo Onoda was born in 1922 and he enlisted in the Japanese Imperial Army in 1940. In February of '45, he was deployed to join a group of secret fighters on Lubang Island. The intention of the mission was to camp in the dense island forests and engage in guerilla warfare to disrupt American shipping efforts. The US used the Phillipines as a refueling point on the way to Japan. According to his account, he was ordered to upset material movement by destroying landing strips and shipping piers. On September 2nd of '45, Japan surrendered. Onoda, and the three other men in the party, did not. Over the years following, despite leaflets requesting their surrender being dropped on the island on numerous occasions, Onoda held strong. One of the members surrendered in 1950, and the other two were shot down by locals and police. Years passed, and Onoda was declared dead in absentia.
Found
In 1974, a Japanese college dropout named Norio Suzuki decided to explore the world in search for "Lieutenant Onoda, a panda, and the Abominable Snowman, in that order". After a few days of searching the woods of Luband Island, Suzuki made contact with, and eventually gained the trust of Onoda. Onoda still refused to leave the island, so Suzuki took a photograph of them together and brought it back to Japan.
**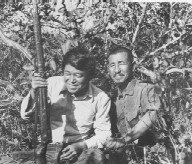 Suzuki took the photo to government officials who located Onoda's former commanding officer, Yoshimi Taniguchi, and flew him out to Lubang. Taniguchi, who had long since left service and became a bookseller, officially relieved Onoda on March 4th, 1974. Onoda turned over his rifle, ammunition, grenades, and his katana to the President of the Philippines. President Marcos officially pardoned Onoda due to extenuating circumstances.
Life Back Home
Onoda became a pop icon overnight. He was urged to join public service, but refused. He ended up writing an autobiography No Surrender: My Thirty-Year War and got married in 1976. He left for Brazil, but returned in 1980 after hearing of a Japanese child who murdered his parents. He founded a series of camps called the Onoda Nature School to teach children about nature and traditional Japanese values. Hiroo Onoda passed away on January 16th, 2014 due to pneumonia. He was 92 years old
As For Suzuki...
Stay tuned for find out what became of the wanderer who found the undefinable.
See you in the next one guys!
** All photos marked in this way are distributed by Wikimedia or Pixabay under CC licenses. I do not own this photograph.