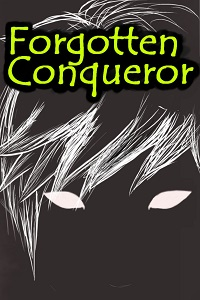 Forgotten Conqueror is a novel from author Za1d3.
You can find this novel in royalroadl, the link will be at the end of the post.
Synopsis:
Most powerful mage of the past again reborn after 900 years and he start with his young body and small magic power, but he got his memory and his summons. He will regain his power pretty fast and will again travel and conquer the world.
Now let's move on to my rating:
Easiness of reading: 8.5/10 (very easy to read because its not translated but was written in english)
Amount of chapters: 8/10 with potential of 9/10 (Currently there are ~106 chapters , but they are super long )
Details of the world: 9/10 (world with magic and fighters. )
Romance aspect: 5.5/10 (so-so)
Fun aspect: 9.5/10 ( very fun to read and main hero is great magician and powerful man.)
Overall, my rating is 8.5 , with potential to easy have 9 - Only problem of this novel its slow updates and not very many chapters 106 right now, its not professional work i think write for fun, but he is pretty good wih battles and magic world. If you love magic world then its must read.
Links
Novel in English:
https://royalroadl.com/fiction/1439/forgotten-conqueror