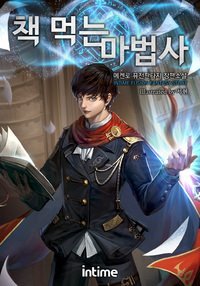 The Book Eating Magician (책 먹는 마법사) is a novel from Korean author McEnroe.
You can find English translations on wuxiaworld, the link will be at the end of the post.
Synopsis:
Young student with excellent theory(at genius level) have problem with practical magic - he cant form spells because his feeling of mana is almost at 0 level.Because of it he cant graduate from magic school for 3 years, and this year is his last chance. By chance he found in library ancient book, which can eat any book and give him knowledge and skill of that book with this his road of magician starts.
This book became bestseller in 2017 in webnovel genre in korea!
Now let's move on to my rating:
Easiness of reading: 9.5/10 (easy to read and follow this novel )
Amount of chapters: 7/10 with potential of ?/10 (Currently there are ~141 chapters translated to english out of 153 in Korean, but its ongoing and chapters translated fast!)
Details of the world: 9/10 (world of sword an magic how we love it )
Romance aspect: 5/10 (have potential to have harem:))
Fun aspect: 9.5/10 (this novel is nice - fantasy sword and magic one, main hero is smart and sometimes very cool)
Overall, my rating is 8, with potential to easy have 9 - right now its bestseller in korea and i feel there will be a lot of fun and many chapters!
Links
Novel in English:
http://www.wuxiaworld.com/the-book-eating-magician-chapters-1-2/
IN KOREAN
http://novel.munpia.com/83458