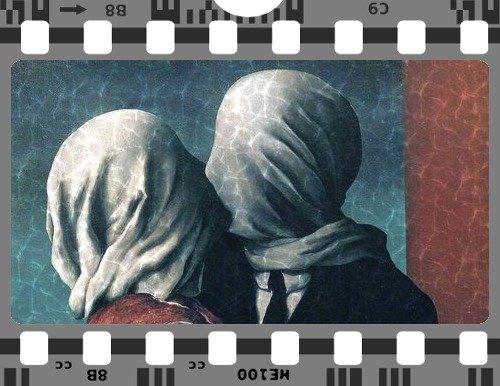 ---
If love is a game
should I fold my cards?
If love is a game
god has a sense of humour.
If love is a game
I am a useless pawn in a lost set.
What if love is a joke?
What if it is a game?
Then we are cursed to play
then I will never win.
I will never grasp the delight of the gods;
I have to admit
the game has its mirth,
we enjoy life on stage
being pulled by the strings.
We torture ourselves
into this sport,
like a Salmon that swims
up the river,
we play until we find an exit
with no fire escape…
We are stroked by lightning from above.
So
if love is a game,
what then is life?
Who am I to answer?
I am but a forgotten child of the poets.
If love is a game,
someone is playing a very sick joke.
---
Image Credit - Painting by - Rene Magritte "The Lovers", edited here