The speed of a snail
Actually the snail is one of the acknowledged slowest animal on earth but the truth is that its sluggishness has a blessing in disguise. Even the fastest animals on earth have more problems despite their speed, which is to make you understand that your speed never matter about how successful you will be in life.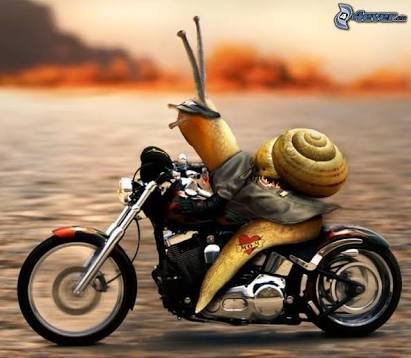 source
This remind of the story of a young man who was not academically sound but very talented and creative. He always getting mocked at school and called a dumb-headed fool. He always feel bad and neglected but he never make this have a grip on him. He is always coming last in class because he assimilate slowly.
The school management summoned this young boy's guardians for an update meeting to inform them about their lad's fair performance academically. One day, a new teacher was employed to his school and luckily, the new teacher was appointed as the class teacher for this young boy's class. This teacher was a graduate in psychology but due to the situation of the economy and all unemployment issue, which made him find himself as a teacher in a primary school. He took his time to examine all the pupils in his designated class, and after several tests, he discovered about this young boy's poor academic performance.
One day, the teacher walked into the class and saw this young boy solving some mathematics questions for class ahead of him. He marvelled that how could a boy who perform woefully be able to solve further mathematics questions. He sat this young boy and ask him some surveillance questions to know his type of personality and how to cope with people. After all the questions, the teacher finally know the kind of personality which this young boy carries. He decided take this young boy in some advanced learning techniques just to show how smart he was.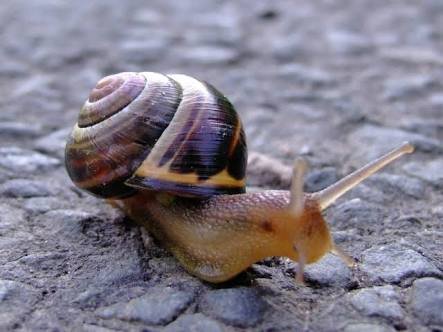 source
This teacher took this young boy to the school proprietor to prove the ability in the tagged 'dumb-headed' geek. With visible evidences, this teacher proved this young boy's ability. Some weeks later, this young boy became the smartest kid in his school but since the school now understands that speed of time is not the beauty of knowledge, but spending enough time is the main beauty to appreciate the speed of success.
This story was incomplete until this young boy grew to become an A.I specialist. He invented so many softwares and coded applications which modernized the economy.
One day, he was exploring the satellite and space and discover an incoming alien invasion. He went to his tech laboratory and start new inventions. After three attempts, he was able to make a perfect robo-tech war soldier and took it to the minister of defense to introduce this new weapons to them. His invention was approved and sponsored by the government as he became the CEO of a Robo-Tech laboratory. Thought he was slow but he used his slow intelligence to invent robo-soldiers and mechanical ammunitions.
Finally, the aliens invaded and this same slow man captained the battle as he gave command to his new robo-tech battalions.
After the whole battle was over, the president awarded this slow intellectual as the minister of science and defence.
This is to tell you that the snail might be slow but its speed is the undisputed and undiverted focus which it has, that carries them to their destinations safely without any difficulty. Though the journey might slow but the truth of the story is that they will still get to their focus.
The moral behind this is to make you understand that the speed of a snail is a rhetorical expression to tell you that patience is the only virtue for success. Every journey to the throne always have difficult huddles on the way, that is why the snail is always lucky to climb all obstacles without been hurt, no matter how high or harmful it might be, patience is the only formula to victory without been victim of circumstances.