Every year the pictures roll out. Captioned with "Do you remember where you were on 9/11?" and "never forget".
It's always people talking about how they were at work when it happened and they rushed home to hold their families a little tighter. How scared they were.
I will never forget where I was when the towers fell, but not for the horror of that event. It was the horror that came after it.
I was in middle school. I was 13.
When the televisions switched on, I was standing in the locker room. We were changing out to go play basketball or do physical assessment. Something that passes as "Physical Education". We didn't go outside that day. Instead, everyone sat in silence and watched.
I remember thinking;
"Why the fuck are they showing this to kids?"
I remember watching bodies tumbling out of the buildings like ragdolls as countless kids were called to the office to go home. Their parents had come to pick them up.
I looked around and locked eyes with two sisters that were on the bench next to me. The only two girls in our school that wore hijabs. All three of us had tears in our eyes, but all three of us said... absolutely nothing.
As the days went by, reports rolled in, kids took advantage of the situation to have extended holidays at home. At some point, things were kind of normal again. Classes became classes again. The student bodies were back, refreshed from playing video games in their pjs.
And I thought... nothing much had really changed.
It was lunch time. Me, being the not-fan of people that I was, would always take my lunch outside of the cafeteria. I used to hang out with "the freaks" (I know, go figure) and our lunch area was a picnic bench under a huge tree. I remember it was pizza day. Not because it was tasty. But because that is what I spent the rest of the day covered in.
It was usually a little rowdy outside, especially at lunchtime. But when I rounded the corner, I knew something was... different. It was angry yelling. Not "bored teenager that has no volume control" yelling.
I walked up to the table, sat my food down, and I looked at my friends. Then I looked where they were looking.
The two sisters were standing in front of an angry mob of kids wearing camo, the "rednecks". The older sister was holding the younger sister's hand while these kids screamed at them.
"TERRORISTS!"
"SAND NIGGERS!"
"GO BACK TO YOUR OWN FUCKING COUNTRY YOU MUSLIM PIECES OF SHIT!"
I will admit that for a moment I just... stood there.
I had never seen anything like it in my life. Even in my racist small town. These were kids. Where did they learn those words?!
And then I saw hands start to come up. I saw mob mentality in children my age. I honestly didn't even think and started to charge their way. I was followed by some of the other "freaks". We saw food start to fly, and we ran. We lined up between the sisters and the little budding blossoms of racism. Myself and another girl embraced them to make sure they were completely sheltered because we knew that the trays could come next. Maybe rocks, who knows.
In the end, myself (since I was intimidating in size even at that age) and some of the bigger guys took after them until they sort of disbanded.
I remember thinking... where the fuck are the adults?
I will never forget how they cried.
I had never even thought twice about their hijabs or religion, in fact, I knew so little about the Muslim religion because I was disinterested in all religions it never even occurred to me. I just thought they were modest. Or it was like... a yamaka but for ladies?
We took them back to our table and cleaned them up where pizza sauce had gotten to them. We were used to not fitting in, so we always tried to protect and take care of others that didn't, either.
The whole group went back to the cafeteria to get water and heaps of napkins while the rest of us stood guard. Everyone cleaned themselves up in silent contemplation.
It was this epiphany that the world, because of one day, had changed. And not in a good way. These girls had done absolutely nothing, and people hated them. That is a heavy realization for 13 years old.
I wish I could say that this was the end of it, that we chased the hate spewing bullies away (which we did, whenever we saw shit in the halls). But the girls left maybe a week or two later.
I couldn't blame them.
And I would never forget.
Because for the last 17 years, that hatred... that is still there and is as strong as ever.
It hasn't faded away with a whimper, or with acceptance. Blind, blanket anger and bile and racism is rampant and now, it is embraced.
It's excused away as other things. Like protection of our borders. Saying that anyone coming through could be a terrorist. Bans on Muslim countries. We are protecting ourselves.
But I will remember.
I will never forget that I saw children taught to hate. These children are in their 30's now.
I was there when the towers fell. I was there when people started hating Muslims overnight for something they had fucking nothing to do with. I was there when CHILDREN were terrorized by "True Blue Americans". I was there... when they were chased out of school. For their religion.
I was there when hatred was born.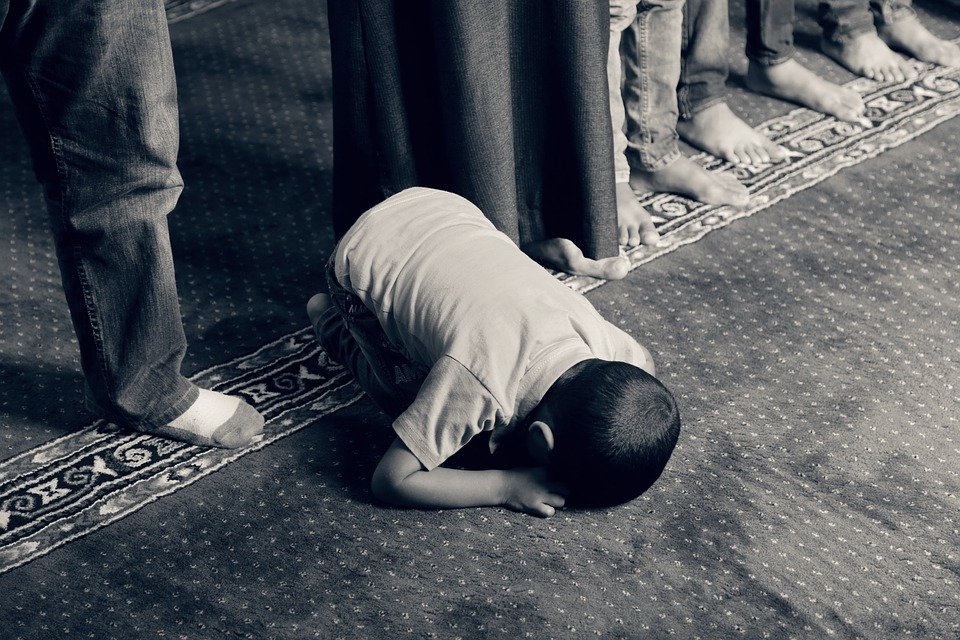 And I will never forget.
---