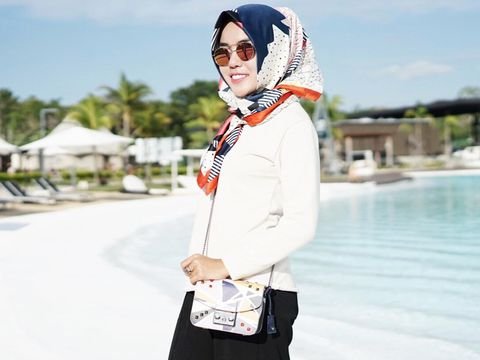 Beautiful not only through physical but also radiated from the heart. The sentence is suitable to represent the young hijabers figure of Medina Susani Daivina Zein. Yes, Medina is a young millionaire who has a beauty clinic. In less than four years, his skin care product named 'Lazeta' is selling well in the market to have resellers and distributors all over Indonesia as well as some countries such as Malaysia, Hong Kong, to Australia.
Medina also has three beauty clinics in Bandung. Women born May 23, 1992 it then expanded its business into the realm of travel (PT Medina Global Travelindo) and fashion (Medinazein Boutique). Initially only business travel Umrah but now it is open to the public.
Having successfully built a business to be able to reap a turnover of billions of dollars every month and then do not make 24-year woman was forgotten with the people who work with him. Medina said that the success he has achieved today thanks to faithful trusted people at his side.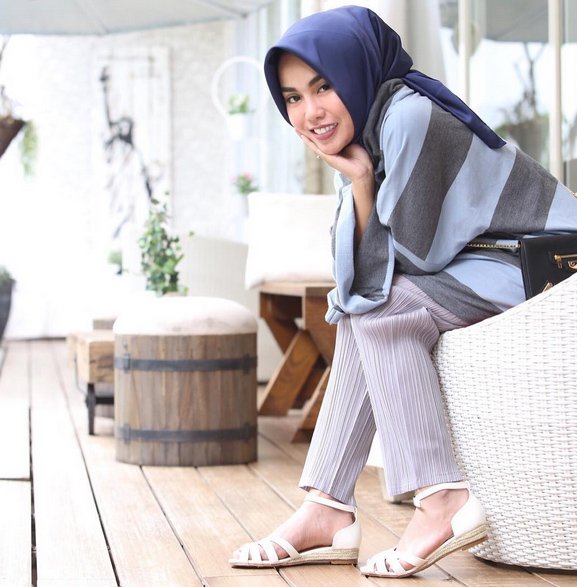 "The key to success I think one of them do not forget the same people who have helped us.That also encourages me to open the travel business.It really I do not think too want to have the benefits of the world of travel because I initially only want umrahin my employees," said Medina when talking exclusively with Wolipop recently in the number Cilandak, South Jakarta.
According to Medina, with his own travel agency then do not bother in taking care of the administration to the letters needed to travel Umrah. Not to mention he has a desire to give umrah gift to all his employees. His total employee currently has 150 people.
"If you use travel, people are complicated to take care of it, so now every six months alhamdulillah I can leave my two workers there, I really want all my workers to feel Umrah, can pray there (Holy Land)," said the woman graduated from Midwifery Department of High School Health Sciences Budhi Luhur, Bandung it.
The travel company he founded now is not only useful for Umrah but helps in other work. Like when he will bring his brand ambassador to shoot in the country people. Medina feels more frugal and does not have to bother anymore taking care of the trip because he can use private travel.
After venturing into travel and fashion, Medina plans to go to education. But not in terms of business but he has his own social mission. Medina hopes one day to build a free school.
Hope comes when he feels sad to see the children who live around his parents' house in Bandung. Many children can not attend school because of limited costs. When children are not introduced to formal education it can hamper their dream of becoming a successful person.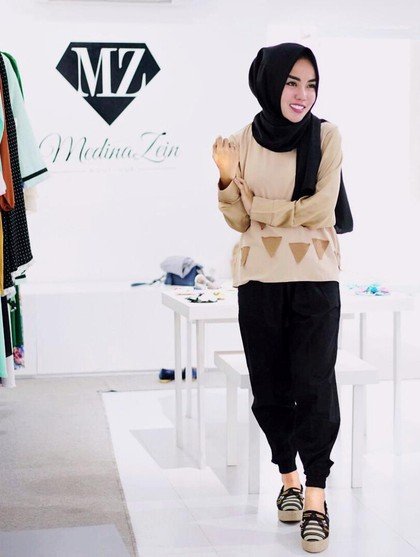 "I really want to make free school.Game minimal school like Playgroup, kindergarten or elementary school but free.I'm so happy to be a little kid so I can not bear to see the children around my mother's house in Ciwidey still can not go to school Now is elementary school Just have to spend a lot of money, public schools sometimes also cost a lot so want to make a free school and they can go to school there, "said Medina before finally closing the conversation