Streamity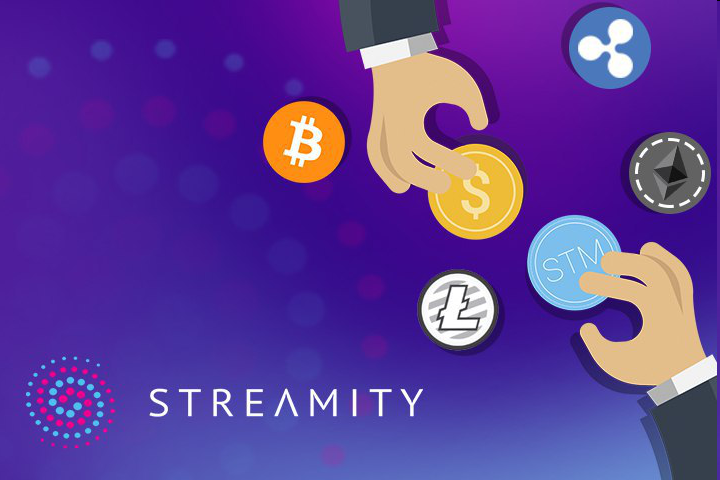 "The Streamity project is focused on creating a powerful cryptocurrency exchange that includes a broad range of services. The goal is to ensure users can benefit from the developments in the cryptocurrency market while mitigating risks arising from cryptocurrency ownership, transfer, and exchange."
How has Streamity changed the world of cryptocurrency/ p2p exchange industry?
Streamity is world's number one p2p cryptocurrency exchange service. In other words, it has been ranked as the latest decentralized cryptocurrency exchange (DEX). Now that cryptocurrency is evolving rapidly to become the best monetary form for the current century, it is important for everyone to understand how this new Streamity service will change the way of doing things.
For the last one decade, various cryptocurrencies have caught the market by surprise. But, none has ever had the potential to harmonize the needs for various communities. Some have been introduced to facilitate specific purpose, while others just for general usage. Those targeted for general usage have impacted the market and have surged prices to unparalleled levels. Even though every cryptocurrency is indeed useful for the community which has a unique consensus, there is always the need to harmonize the diversity of thousands of unanswered cryptocurrencies.
There have been attempts by various exchange platforms to put together different cryptocurrencies under the same platform. However, anomalies have emerged and various users have addressed a number of dissatisfying issues. There has been unending reports of flaws and malfunctions during transactions and other services. Now, P2P Streamity cryptocurrency exchange service seems to be the ever waited solution. Many people are asking how this new platform is set to end the woes.
How is Streamity better than the previous platforms?
The real problems in the past platforms include issues of hacking and server failure which causes customers to lose millions or even a full takeover of customer's deposits. Well, Streamity, being a well-thought project by professional brains, is set to eliminate all these problems. Okay, how is Streamity designed to improve cryptocurrency exchange world? It aims at enhancing the lightning speeds of transactions. Also, it will implement the community preferred token.
Streamity Tokens and their roles
These Streamity tokens (STM) will be applicable for all Streamity networks. Thus, it will allow integration of cryptocurrencies. Also, these STM tokens will be ready for any major cryptocurrency. Moreover, this newly platform will incorporate major fiat currencies across the globe. The project is designed to use smart contract applet, which is the stream desk aggregator. This design will connect the cryptocurrency to fiat without any intermediaries needed or involved. So, there is no need to have a third party to escrow exchange between parties.
The stream desk
The stream desk will do all the work that would have been done by the third party. Thus, delays and cost will be cut by eliminating these intermediaries. Besides, Streamity will engulf the enlisted companies and cryptocurrencies and facilitate live feeds. So, all data and transactions will be performed in real time. As funny as it may sound, Streamity is designed with the main aim being to rejuvenate the lost glory of low-cost transactions of cryptocurrencies. A case study of local Bitcoin transactions which as we speak, cannot be confirmed for small transactions amounting to as low as 33 dollars.
Role of adding smart contracts
In short, most cryptocurrencies have lost meaning in low or zero fees in small transactions. The hacking proof smart contracts have given back the long-lost assurance of security. So Streamity project incorporates the Ethereum introduced smart contract service into transaction algorithms.
Timing control
But is this addition of smart contract services really enough? Not really. That's why Streamity has added the timing control which seems to be a brilliant security feature. This is an algorithm which allows the addition of transactions into the smart contract within a specified time lapse; otherwise, the transaction would be canceled or reversed.
Streamity sponsored writing contest
Go to SteamDesk and register your account now!!
streamity2018