Last part of my day in Paris, between the Centre Pompidou and the Town Hall :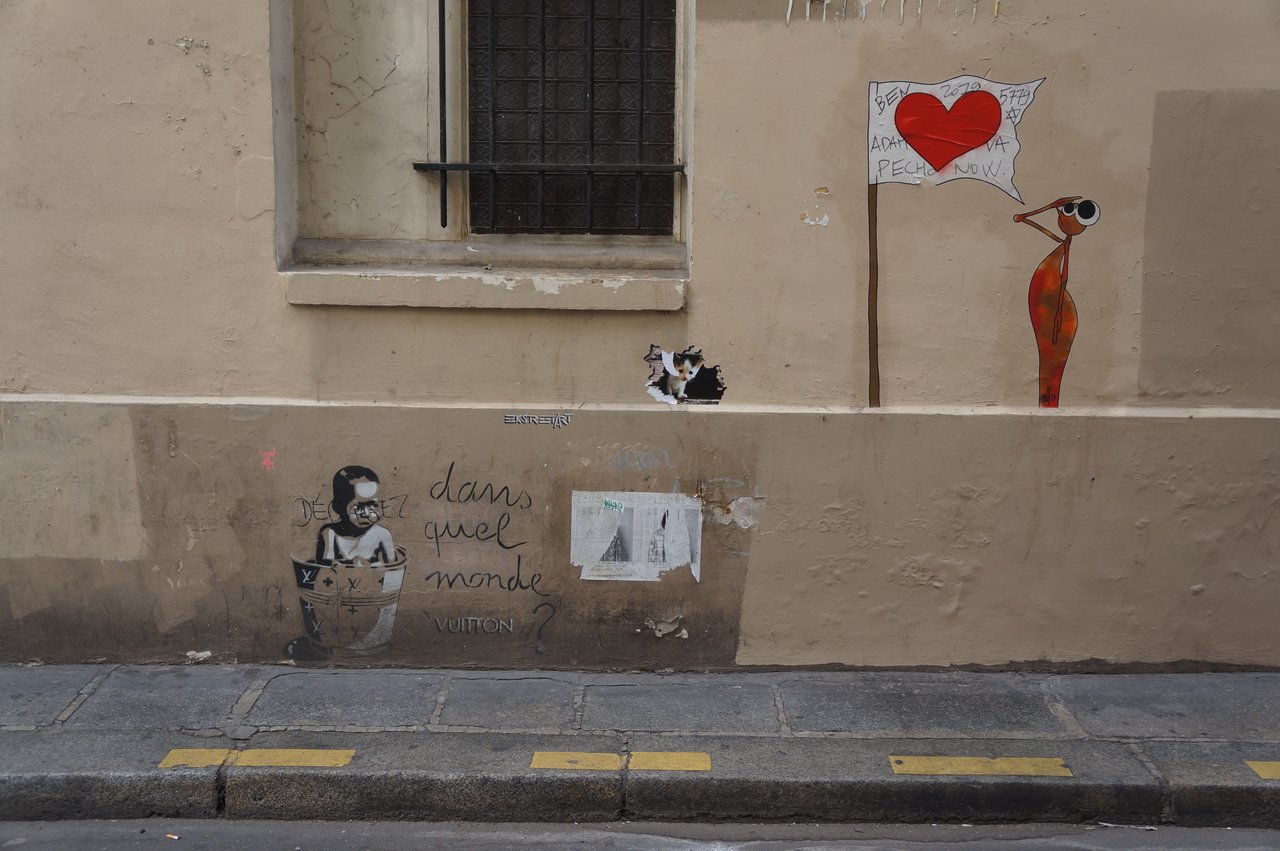 EZK Art (Againt Poverty)( left) & qWErt (right)
WHERE

Between the Town Hall and Centre Pompidou, Paris (France).
Position on Google Maps
WHO

EZK
Eric ZeKing aka EZK is a French street artist based in Paris. His project « Art Against Poverty » is about the problem of distribution of wealth in the World. He makes stencils denouncing these problems by diverting the name of the luxury brands like Louis Vuitton, Cartier, Dior, Apple... His work is very interesting.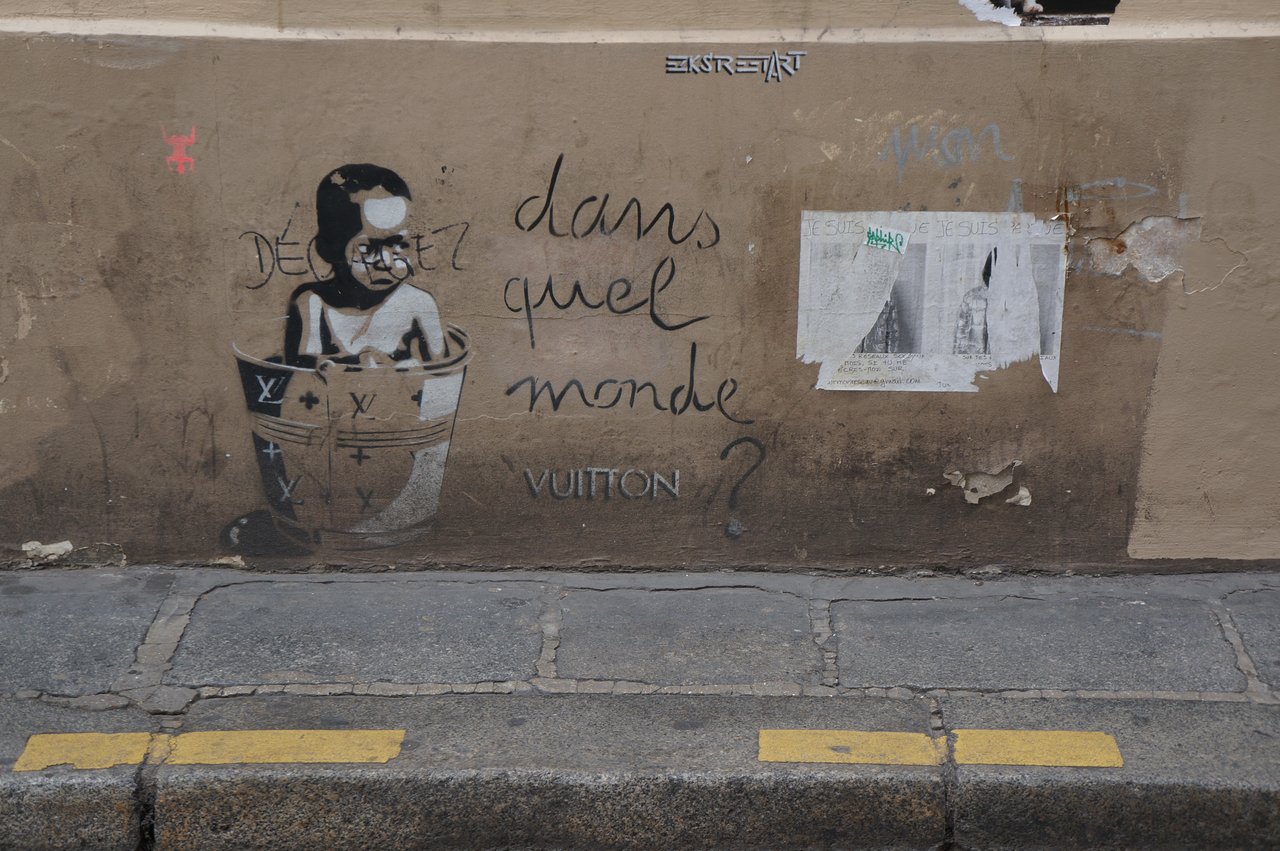 On this work, you sell all the problems of the rich countries. Dans quel monde Vuitton ? can be translate In what world do we live? but we lost the power of this sentence because we lost the homophony between Vuitton and vit-on (we live). And someone wrote Degage (Get Out) on the stencil, the reception of underprivileged populations (and in this case even a child) remain very polarizing subjects... More about his work (pics from his Instagram, worth a visit) :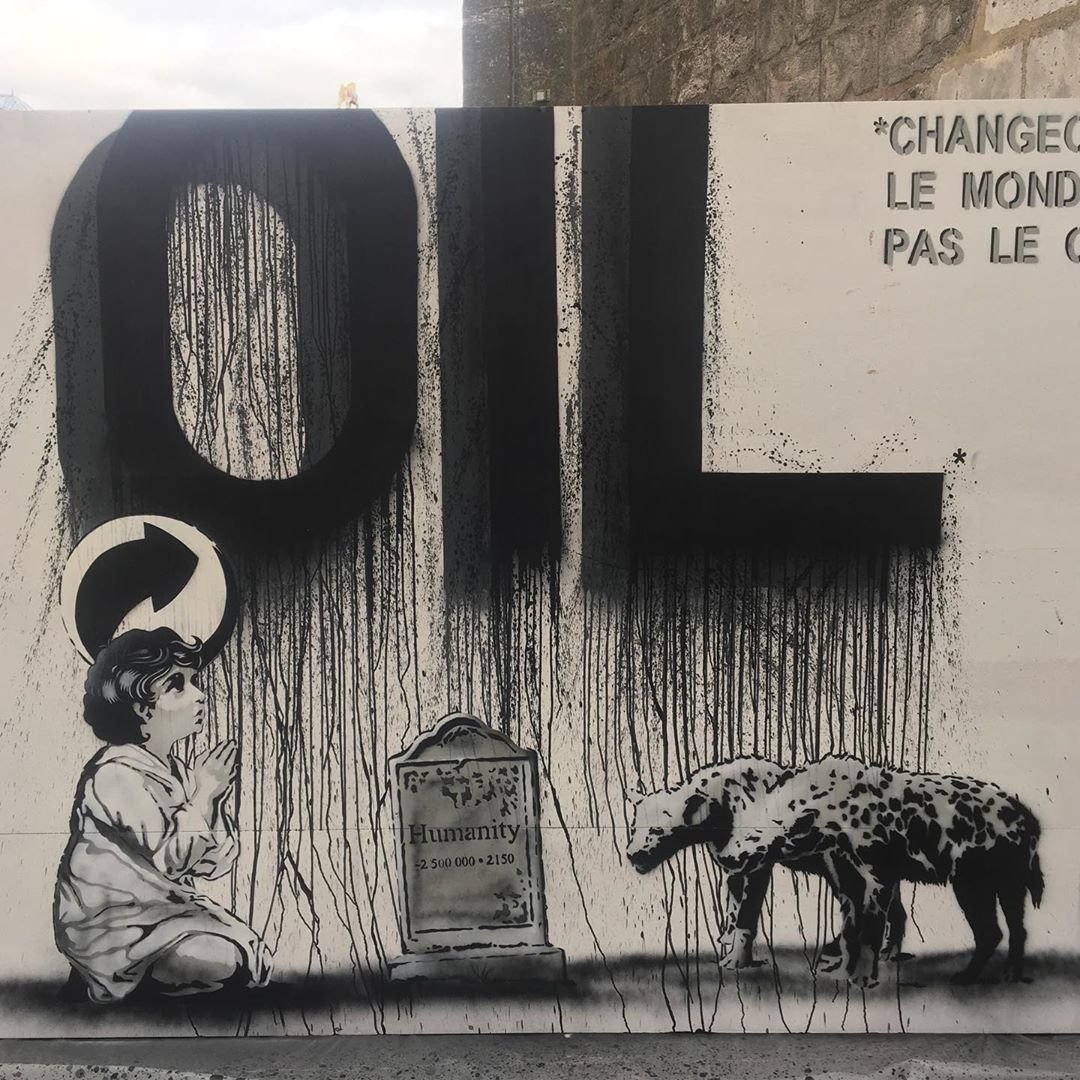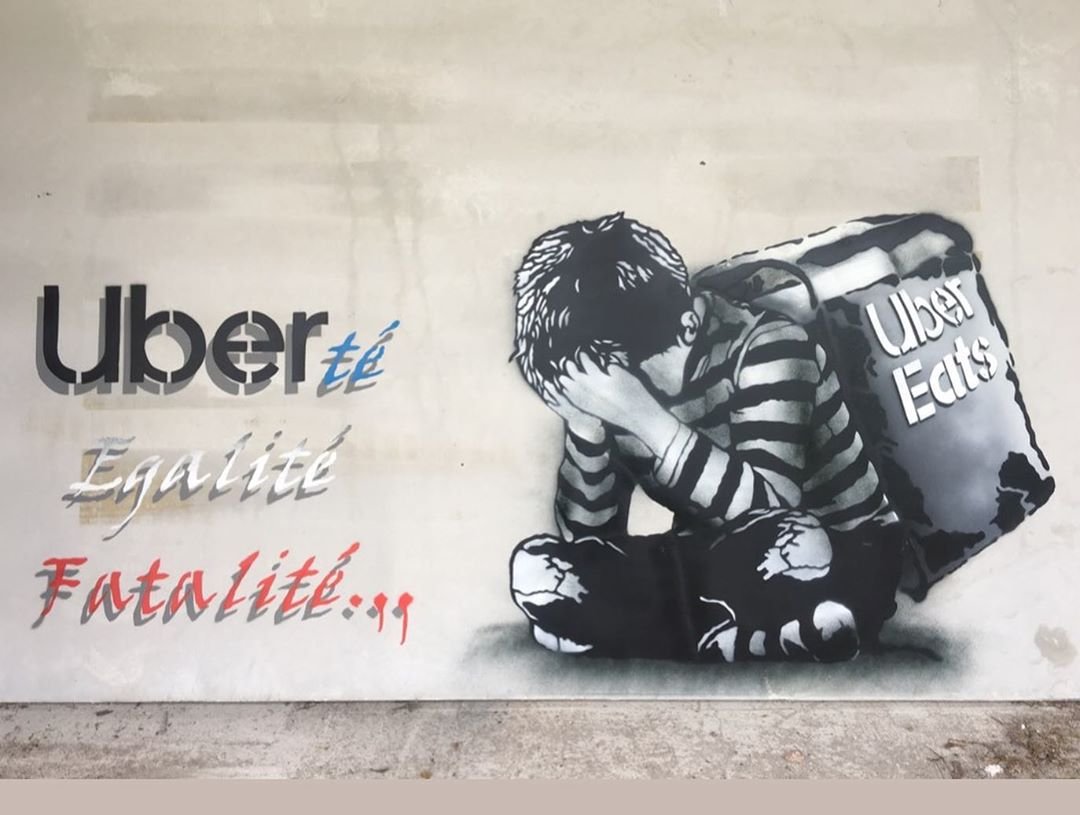 Great one, powerful message...

qWErT
qWErT is based in London known for his funny character, a kind of insect with big eyes...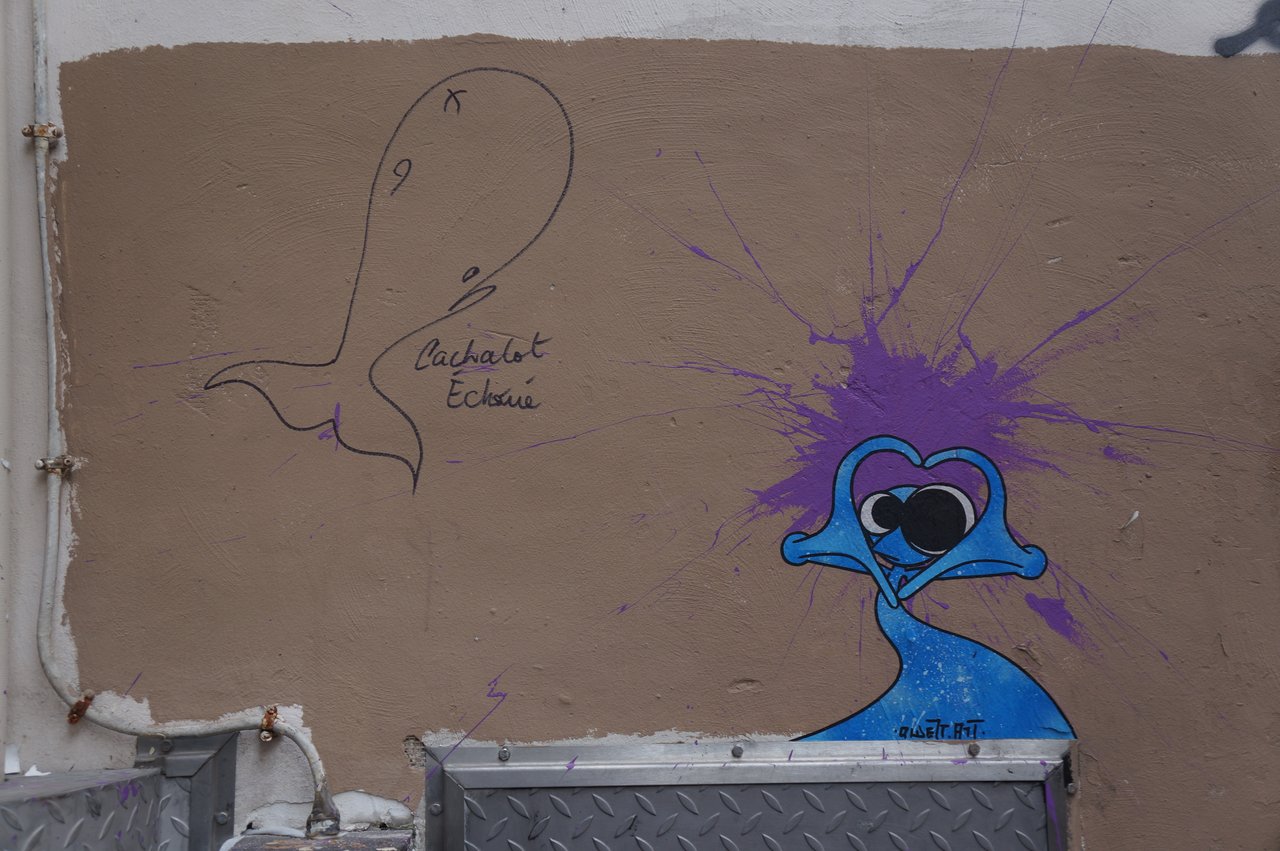 With the Cachelot Échoué
Invader
And to finish this series on a lighter touch, Invader with Mario...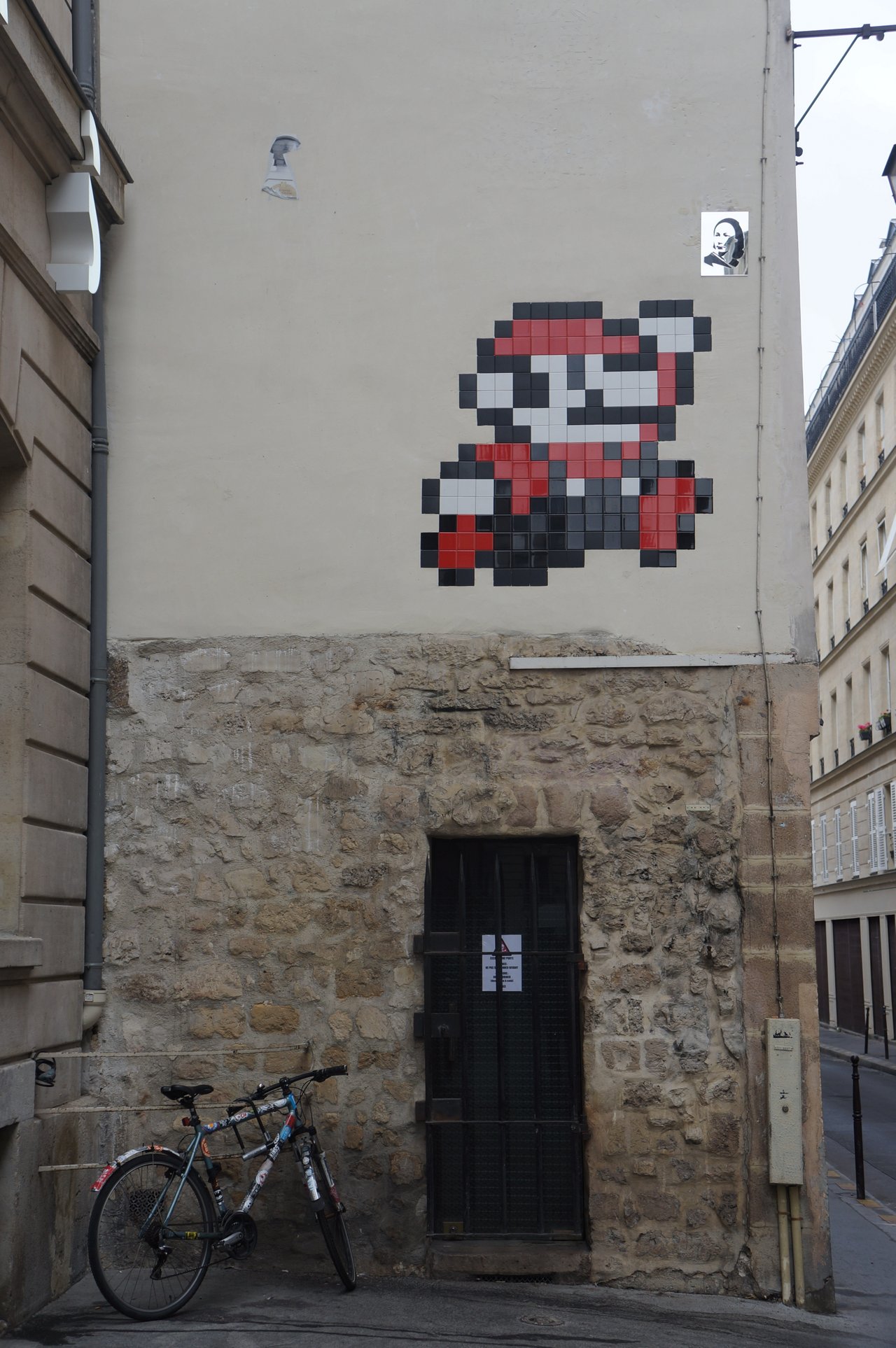 WHEN

Sources

EZK
qWErT
qWErT's Shop on Big Cartel
Invader
My Old Posts about Street Art

#230 Sax Art, GZ'UP & Ender, Paris (France)
#229 Invader, MariBalti & Angel Crow, Paris (France)
#228 Jest, Montreal
#227 Unknown, Saint-Raphael (France)
#226 Monk.E, Montreal
#225 Mister Ride, Montreal