The streets of Hyderabad, India, are bustling with activity. However, there are always people who seem to be lost in time. These young persons are seen taking a selfie in the middle of a big shopping street in Hyderabad. The sharp contrasts with the people around them further adds to the photo.
As always, all pictures in the photography section are mine and taken with my camera, a Canon EOS 5D Mark IV.
Taking a Selfie on the Streets of Hyderabad, India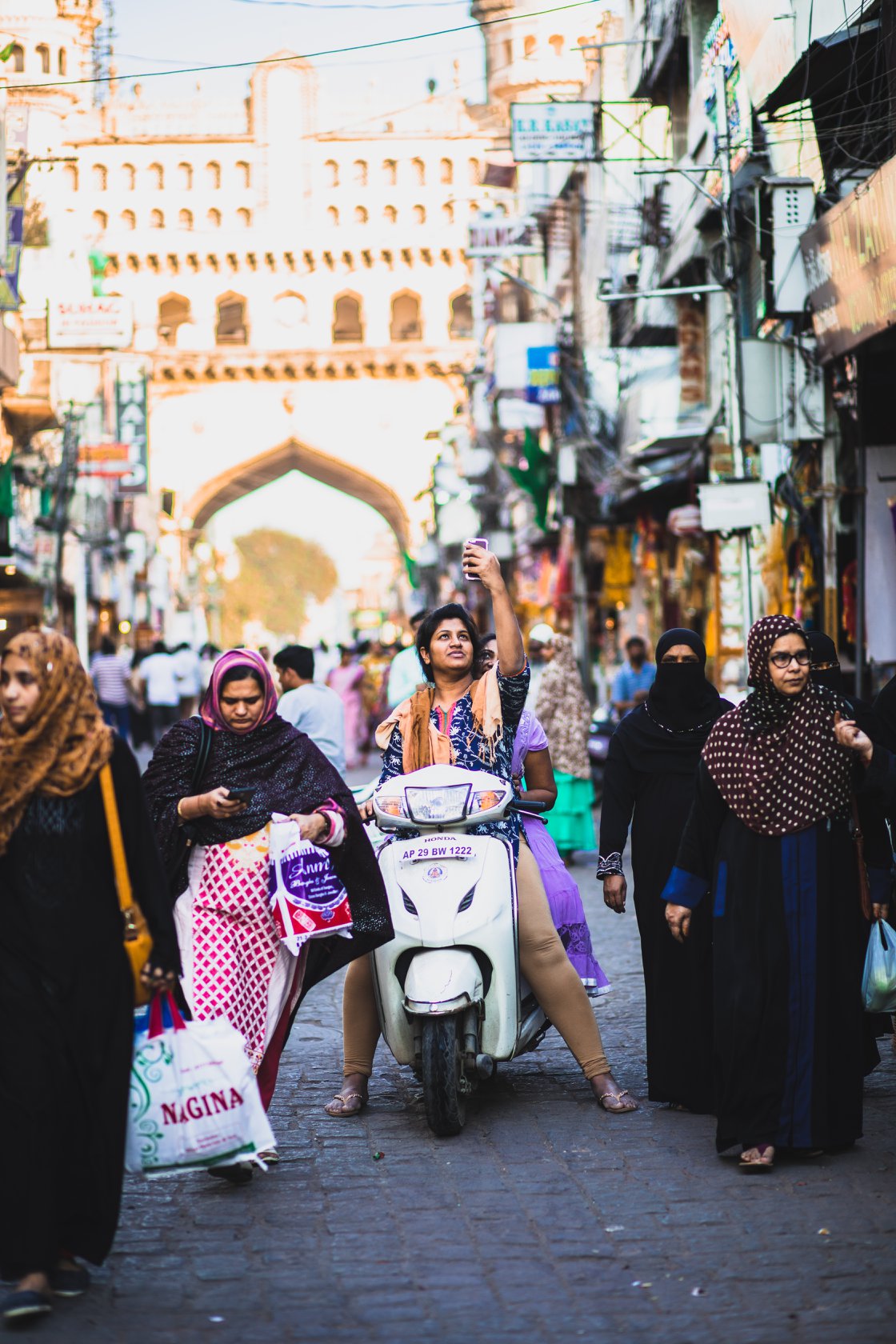 Proud Greeter and Delegator of the Minnow Support Project brought to you by legends such as @aggroed, @acidyo, @ausbitbank, @canadian-coconut, @teamsteem, @theprophet0, @Someguy123, and more.
Travel - Photography - Financial Independence - Sports
Follow for more!