Hello steemians.
My day today was not so good. Started with a good walk under the burning sun here in Athens and guess were... At the center of Athens!
But I had some good news. First of all, I manage to claim another one studio flash for my upcoming studio. And after that, a call came from a friend.
"Odysseas, you won the award of street photographer and your shot is in the top 20"
This was not enough for me to remember about this. So I logged in to check my e-mails.

A mail came from 35 Awards ... Informing me that the results are available. I didn't opened it, because I didn't think that I might have won anything.
BUT!
Another e-mail, was came after that, informing me that my certificate was ready. Wait, what? Certificate?
Without losing more time, I opened it, and found that my one and only submission was chosen and awarded.
1st in street photography category.
One of 20 best photographers from Athens.
One of 50 best photographers from Greece.
You will ask me " Ok, but how many people submitted their work? "
My answer will be the message as it is from my certificate...
Certificate for participation in the 3rd annual international contest 2017.
Total participation has taken 103069 people from 160 countries. A total of 257 thousand photos have been submitted.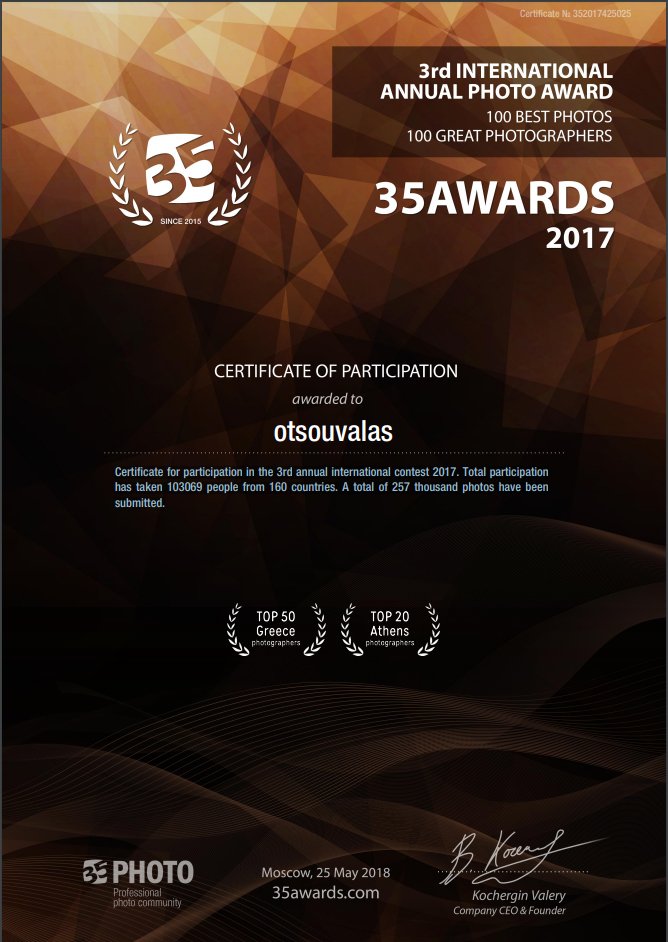 And because of some people will think that it is photoshop... (I know :) as photographer I could make a certificate and share it with you) here is the link of my authority and of course the awarded photo.
https://35awards.com/author/otsouvalas/
https://35awards.com/winners2017/country/GR/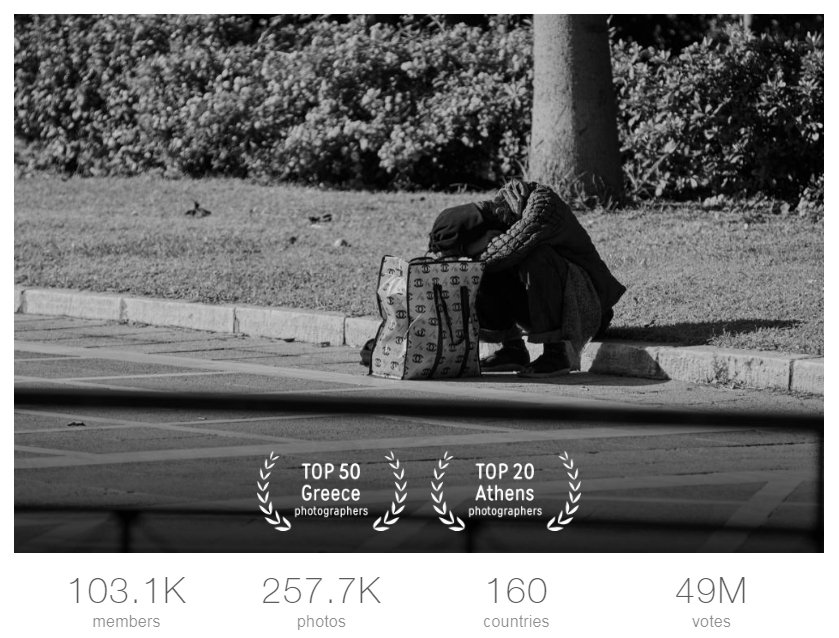 This is my life. This is me. This is photography.