It's Sonny & Cher — Kim Kardashian West style!
The Keeping Up With the Kardashians star, 37, proved once again that she was a dead ringer for Cher, dressing up for Casamigos' annual Halloween bash on Friday night in a custom-made outfit that replicated the 71-year-old music icon's exact look from the 1973 Academy Awards.
"Cher definitely has a better body," Kardashian West said on Periscope. "Her stomach… I don't think anyone could compare."
The reality star uncannily resembled the singer, wearing a long black wig, that was a one-time replacement for her blonde locks. In addition, she used sister Kylie Jenner's purple eyeshadow palette from Kylie Cosmetics.
Kim Kardashian West and Jonathan Cheban
Kim Kardashian West and Jonathan Cheban
https://twitter.com/KimKardashian/status/924138474021597184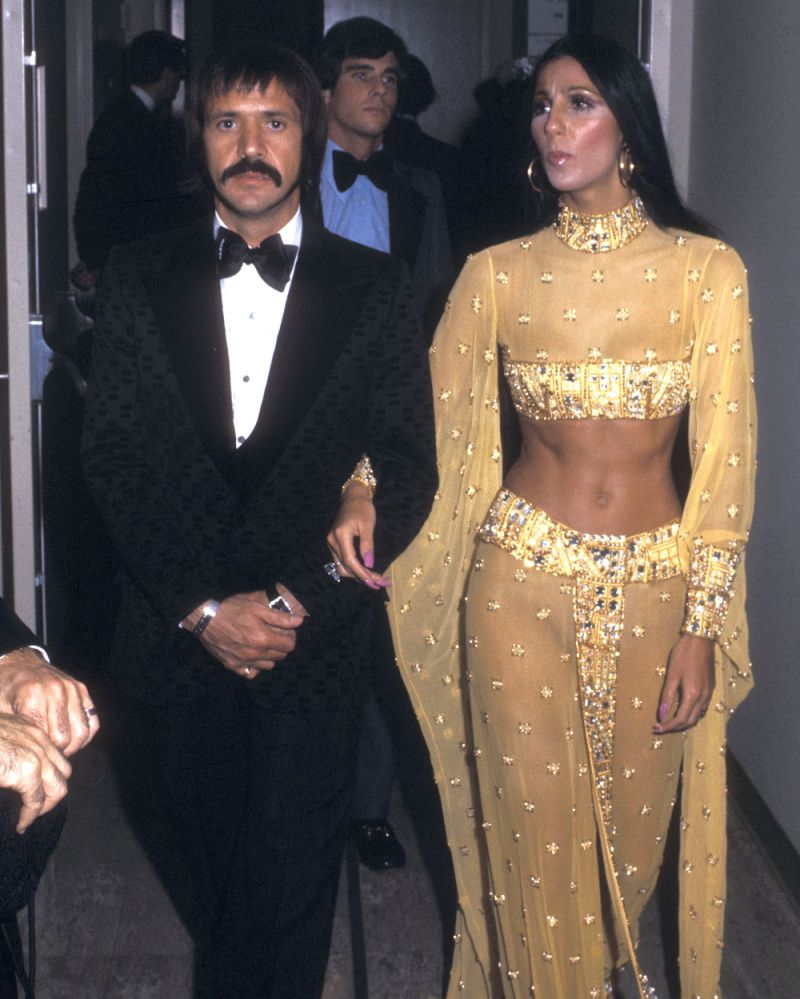 "Because I love her and we're going to a '70s party. You know I love her," the reality star said about her Cher costume.
Kardashian West's best friend, Jonathan Cheban, transformed into Cher's husband, Sonny Bono, wearing a suit, wig and moustache in order to complement the mother of two's outfit.
"We got an exact suit made," Kardashian West said of his costume.
https://twitter.com/KimKardashian/status/924086008701792256/photo/1
Inside the Casamigos party, Kardashian West and Cheban were spotted hanging out by the event's food trucks and the reality star appeared to be in a good mood. She chatted with celebrity real estate agent Jay Luchs, Kelly Sawyer and stylist Estee Stanley. After mingling outside the duo made their way inside the party briefly before making a quick exit.